Mandel Maven's Nest Reel Life: Flick Pix - INDEX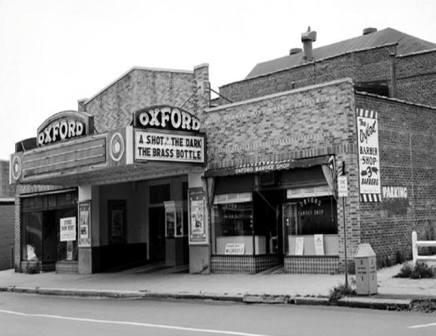 - in Little Falls, NJ, where I fell in love with the movies at Saturday afternoon matinees – just like Joni Mitchell said: "They paved paradise and put up a parking lot."



Nora Lee Mandel is a member of New York Film Critics Online and the Alliance of Women Film Journalists. Her reviews are counted in the Rotten Tomatoes TomatoMeter:




Reel Life--Flicks Pix: Nora Lee Mandel's Reviews with Annual Best of the Years and Recommendations

INDEX OF REVIEWS:
For complete credits go to Internet Movie Database.
Since August 2006, edited versions of most of my reviews of documentaries/indie/foreign films are at Film-Forward; since 2012, festival overviews at FilmFestivalTraveler; and, since 2016, coverage of women-made films at FF2 Media. Shorter versions of my older reviews are at IMDb's comments, where non-English-language films are listed by their native titles.




indicates movies currently in theaters or first-run VOD that I don't think are yet out on video/DVD or uncut on cable or streaming.

Nora Lee Mandel's ANNUAL BEST OF EACH YEAR and Recommendations
CHICK FLICKS
IMAGES OF DENTISTS AND PREVENTIVE TOOTH CARE IN MOVIES
IMPACT OF 9/11 ON NYC THROUGH MOVIES
LILITH WATCH: CRITICAL GUIDE TO JEWISH WOMEN IN (and missing from) THE MOVIES
MASTERPIECE THEATER: MOVIES AS MEDICINE
For the MIDDLE-AGED AT HEART: HURRAH FOR GROWN-UPS!
For the MUSIC (and/or the dancing)
NEW YORK NEW YORK: IT'S A HELLUVA TOWN
NOIR NIGHT OUT
OGLING TEENS AND '20SOMETHINGS
POPCORN EATERS
ROMEO AND JULIET (and friends) ACROSS THE ETHNIC DIVIDE
SCI-FI and FANTASY from A DISTAFF POV
And then there's RUSSELL CROWE (with commentary on the actor)

Complete List of Nora Lee Mandel's REVIEWS:


LILITH WATCH: CRITICAL GUIDE TO JEWISH WOMEN IN (and missing from) THE MOVIES: Reviews

24 Days (24 Jours)
36 Righteous Ones (Los 36 Justos) (briefly reviewed at 2011 New York Jewish Film Festival of Lincoln Center/The Jewish Museum) (So, nu: my commentary on the Jewish woman.)
51 Birch Street (emendations coming after 4/18/2007)
2009 New York Jewish Film Festival of Film at Lincoln Center/The Jewish Museum
77 Steps (previewed at 2011 Other Israel Film Festival) (So, nu: my commentary on the Jewish women)
100 Voices: A Journey Home (briefly reviewed at 2012 New York Jewish Film Festival of Lincoln Center/The Jewish Museum) (So, nu: my commentary on the Jewish women.)
Above and Beyond (previewed at 2014 DOC NYC Festival)
Advocate (Lea Tsemel, Orehet Din) (seen at 2019 Human Rights Watch Film Festival at Film at Lincoln Center/IFC Center, and Q & A at 2019 Other Israel Film Festival)

Aftermath (Pokłosie) (So, nu: my commentary on the Jewish woman.)
Ahead of Time (briefly reviewed at 2010 New York Jewish Film Festival of Film at Lincoln Center/The Jewish Museum) (So, nu: my commentary on Ruth Gruber.)
Aliyah (also briefly reviewed at 2013 New York Jewish Film Festival of Lincoln Center/The Jewish Museum) (So, nu: my commentary on the Jewish women.)
American Promise (previewed at 2013 New York Film Festival of Film at Lincoln Center) (So, nu: my commentary on the Jewish women's issues.)
Arabani (previewed at 2013 Other Israel Film Festival) (So, nu: my commentary on the Jewish woman)
The Art of Spiegelman (Art Spiegelman, Traits de mémoire) (briefly in Reviewed: New York Jewish Film Festival 2013 of Lincoln Center/The Jewish Museum) (So, nu: my commentary on the Jewish women.)
Arthur Miller: Writer (So, nu: my commentary on the Jewish women.) (previewed at 2017 New York Film Festival of Film at Lincoln Center)
Ask Dr. Ruth (So, nu: my commentary on the Jewish women) (preview at 2019 Tribeca Film Festival)

Autism In Love (So, nu: my commentary on the Jewish women) (previewed at 2015 Tribeca Film Festival
Back to the Fatherland (So, nu: more commentary on the Jewish woman) (preview courtesy First Run Features)

Bag of Marbles (Un sac de billes) (So, nu: my commentary on the Jewish women)
Barbara Rubin and the Exploding New York Underground (Nu - Note on this Jewish woman) (at 2018 DOC NYC Festival) (preview courtesy of Juno Films)

Belle Épine (briefly reviewed at 2011 New Directors/New Films of Film at Lincoln Center/MoMA) (So, nu: my commentary on the Jewish women.)
Ben-Gurion: Epilogue (So, nu: my commentary on the Jewish women)
Black Book (Zwartboek) (So, nu: my commentary on the Jewish woman.)
Black Bus (briefly reviewed at 2011 New York Jewish Film Festival of Lincoln Center/The Jewish Museum) (So, nu: my commentary on the Jewish women.)
A Borrowed Identity (Dancing Arabs Aka Second Son) (So, nu: my commentary on the Jewish women.)
Blessed Is The Match: The Life And Death Of Hannah Senesh (So, nu: my commentary on the Jewish women)
Brave Miss World (reviewed at 2013 Women's Docs at DOC NYC)
Bride Flight (Bruidsvlucht) (So, nu: my commentary on the Jewish woman) (My additional note.)
Brillo Box (3¢ off) (short) (previewed at 2016 New York Film Festival of Film at Lincoln Center) (Nu - Note on: putative Jewish women)
Carmel
Chagall and Malevich (So, nu: my commentary on Bella as a Jewish woman.)
The B-Side: Elsa Dorfman's Portrait Photography (My commentary on her as a Jewish woman) (previewed at 2016 New York Film Festival of Film at Lincoln Center)

Budrus (also briefly reviewed in Recommended Documentaries at 2010 Tribeca Film Festival) (So, nu: my commentary on the Jewish woman.)
Bully. Coward. Victim: The Roy Cohn Story (brief review at FF2 Media) (So, nu: My commentary on the Jewish women) (seen at 2019 Double Exposure Investigative Film Festival and shown at 2019 New York Film Festival of Film at Lincoln Center)

Bye Bye Germany (Es war einmal in Deutschland...) (So, nu: my commentary on the Jewish women.) (preview courtesy of Film Movement)
Café Society)
Call Her Applebroog (seen at MoMA's 2016 Documentary Fortnight)
Casino Jack (So, nu: my commentary on the Jewish woman.)
CBGB (So, nu: my commentary on the Jewish women)
Chasing Portraits (at 2019 New York Jewish Film Festival of Film at Lincoln Center/The Jewish Museum) (preview courtesy of First Run Features)

Citizen Jane: Battle For The City (Commentary on the Jewish women) (short (Review) (previewed at 2016 DOC NYC Festival)
Close To Home (Karov La Bayit (emendations coming after 8/16/2007)
Code: Debugging The Gender Gap (previewed at 2015 Tribeca Film Festival) (So, nu: my commentary on the Jewish women.)
A Coffee In Berlin (Oh Boy) (So, nu: my commentary on the Jewish woman.)
Comrade Dov (So, nu: my commentary on the Jewish women.) (seen at 2019 Other Israel Film Festival)
Convoys of Shame (Les Convois de la honte) (briefly reviewed at 2011 New York Jewish Film Festival of Lincoln Center/The Jewish Museum
Crazy Love (emendations coming after 11/1/2007)
Cupcakes (So, nu: my commentary on the Jewish women.)
The Cut (Notes)

Dancing in Jaffa (briefly reviewed in 2013 Documentaries at Tribeca Film Festival and at Part 2 Truth & Friction of the 2013 Other Israel Film Festival) (So, nu: my commentary on the Jewish women.)
A Dangerous Method (So, nu: my commentary on the Jewish woman.) (previewed at 2011 New York Film Festival of Film at Lincoln Center)
David and Kamal (previewed at 2011 Other Israel Film Festival) (So, nu: my commentary on the Jewish women)
The Debt (So, nu: my commentary on the Jewish women.)
Deli Man (previewed at 2015 New York Jewish Film Festival of Film at Lincoln Center/The Jewish Museum) (So, nu: my commentary on the Jewish women.)
Demon (Commentary on the Jewish women) (previewed at 2016 New Directors/New Films of Film at Lincoln Center/MoMA)
Denial (So, nu: my commentary on the Jewish women.)
The Disappeared (Hane'elam) (So, nu: my identification of the Israeli women.) (seen at 2019 First Look Festival at Museum of the Moving Image)

Disturbing The Peace (So, nu: my commentary on the Jewish woman.)
Dolphin Boy (previewed at 2011 Other Israel Film Festival) (So, nu: my commentary on the Jewish women)
Dove's Cry (previewed at 2013 Other Israel Film Festival) (So, nu: my commentary on the Jewish women)
Dressing America: Tales From The Garment Center (briefly reviewed at 2012 New York Jewish Film Festival of Lincoln Center/The Jewish Museum) (So, nu: my commentary on the Jewish woman.)
Eichmann's End: Love, Betrayal, Death (Eichmanns Ende) (briefly reviewed at 2011 New York Jewish Film Festival of Lincoln Center/The Jewish Museum) (So, nu: my commentary on the Jewish women.)
Évocateur: The Morton Downey Jr. Movie (briefly reviewed at 2012 Award-Winning Docs at 2012 Tribeca Film Festival) (So, nu: my commentary on the Jewish woman.)
The Exception (previewed at 2017 Tribeca Film Festival)
The Fifth Heaven (Ba-rakia ha-hamishi) (briefly in Reviewed: New York Jewish Film Festival 2013 of Lincoln Center/The Jewish Museum) (So, nu: my commentary on the Jewish women)
Fig Tree (Etz Teena) (seen at 2019 NY Jewish Film Festival of Lincoln Center/The Jewish Museum / also at 2019 Israel Film Center Festival)
Fill the Void (Lemale et ha'halal) (previewed at 2012 New York Film Festival of Film at Lincoln Center) (kudos to Hadas Yaron and Yiftach Klein) (So, nu: my commentary on the Jewish women)
A Film Unfinished (Shtikat Haarchion) (So, nu: my commentary on the Jewish women.)
The Flat (Ha-Dira) (also briefly reviewed in Documentaries at 2012 Tribeca Film Festival) (So, nu: my commentary on the Jewish women.)
The Flood (Mabul) (briefly reviewed at 2012 New York Jewish Film Festival of Lincoln Center/The Jewish Museum) (So, nu: my commentary on the Jewish women.)
Foxtrot (So, nu: my commentary on the Jewish women.)
The Four Sisters: Baluty; The Hippocratic Oath; The Merry Flea; Noah's Ark (So, nu: my commentary on these Jewish women from Shoah.) (preview at 2017 New York Film Festival of Film at Lincoln Center)

Free Angela and All Political Prisoners (So, nu: my commentary on the Jewish women.)
The Garden of Eden (previewed at 2013 Other Israel Film Festival) (So, nu: my commentary on the Jewish women)
Generation War (Unsere Mütter, Unsere Väter) (So, nu: my commentary on the Jewish women.)
The German Doctor (Wakolda) (Useful supplement in Tablet Magazine visit to Bariloche.) (So, nu: my commentary on the Jewish woman.)
Germans & Jews (So, nu: my additional commentary.)
Gett: The Trial Of Viviane Amsalem (previewed at 2015 New York Jewish Film Festival of Film at Lincoln Center/The Jewish Museum) (So, nu: my commentary on the Jewish women.)
The Golem

Grace Paley: Collected Shorts (briefly reviewed at 2011 New York Jewish Film Festival of Lincoln Center/The Jewish Museum) (So, nu: my commentary on the Jewish women.)
Le Grand Rôle
Hannah Arendt (So, nu: my additional commentary on this Jewish woman.)
Heart of a Dog (9/11 Commentary) (Jewish woman Commentary (previewed at 2015 New York Film Festival of Film at Lincoln Center)
Herb & Dorothy/Herb & Dorothy 50x50
Hitler's Hollywood: German Cinema In The Age Of Propaganda: 1933 - 1945 (preview courtesy of Film Forum)
Hit So Hard: The Life and Near-Death Story of Drummer Patty Schemel (briefly reviewed at 2011 New Directors/New Films of Film at Lincoln Center/MoMA) (So, nu: my commentary on the Jewish woman.)
How to Re-establish a Vodka Empire (briefly in Reviewed: New York Jewish Film Festival 2013 of Lincoln Center/The Jewish Museum) (So, nu: my commentary on the Jewish women.)
The Human Resources Manager (Shlichuto Shel Hamemune Al Mashabei Enosh) (also briefly reviewed at 2011 New York Jewish Film Festival of Lincoln Center/The Jewish Museum) (My additional note.) (So, nu: my commentary on the Jewish women.)
Ida (previewed at 2014 New York Jewish Film Festival of Film at Lincoln Center/The Jewish Museum) (So, nu: my commentary on the Jewish women.)
Incitement (Yamim Noraim) (at 2020 New York Jewish Film Festival of Film at Lincoln Center/The Jewish Museum)

In Darkness (W Ciemnosci) (So, nu: my commentary on the Jewish women.)
Inheritance (previewed at 2013 Other Israel Film Festival) (So, nu: my commentary on the Jewish woman)
In Jackson Heights (previewed at 2015 New York Film Festival of Film at Lincoln Center) (So, nu: my commentary on the Jewish woman.)
Inside Hana's Suitcase (in New Hampshire Jewish Film Buzz on p. 15 – N/A) (So, nu: my commentary on the Jewish women.)
Inside Llewyn Davis (previewed at 2013 New York Film Festival of Film at Lincoln Center) (So, nu: my commentary on the Jewish woman.)
In The Land Of Pomegranates (So, nu: my commentary on the Jewish women.)
Iraq 'n' Roll (briefly reviewed at 2012 New York Jewish Film Festival of Lincoln Center/The Jewish Museum) (So, nu: my commentary on the Jewish women.)
Iris (previewed at 2014 New York Film Festival of Film at Lincoln Center) (So, nu: my commentary on Iris as a Jewish woman.)
Israel: A Home Movie (Kakh Ra'nu) (So, nu: my commentary on the Jewish women.)
Is That You
Is The Man Who Is Tall Happy? (briefly reviewed at 2013 DOC NYC Round-up Part 1: Bio Docs) Other Israel Film Festival) (So, nu: my commentary on the Jewish women)
It Always Rains On Sunday) (So, nu: my commentary on the Jewish women)
Joann Sfar Draws From Memory (briefly reviewed at 2012 New York Jewish Film Festival of Lincoln Center/The Jewish Museum) (So, nu: my commentary on the Jewish women.)
Le Juif de Lascaux (Commentary on the Jewish women) (seen in 2016 First Look at Museum of the Moving Image)
Kahlil Gibran's The Prophet (So, nu: my commentary on the Jewish woman animator.)
Keep The Change (So, nu: my commentary on the Jewish women) (previewed at 2017 Tribeca Film Festival)
The Kindergarten Teacher (Haganenet) (So, nu: my commentary on the Jewish women.) (previewed at 2015 New Directors/New Films of Film at Lincoln Center/MoMA)
Koch (So, nu: my commentary on the Jewish woman)
Kol Nidre (restored) (briefly in Reviewed: New York Jewish Film Festival 2013 of Lincoln Center/The Jewish Museum) (So, nu: my commentary on the Jewish woman)
Labyrinth Of Lies (Im Labyrinth Des Schweigens) (So, nu: my commentary on the Jewish women)
Lea and Darija (briefly reviewed at 2012 New York Jewish Film Festival of Lincoln Center/The Jewish Museum) (So, nu: my commentary on the Jewish women.)
Leaves of Grass (So, nu: my commentary on the Jewish women)
Lemon Tree (Etz Limon) (So, nu: my commentary on the Jewish woman)
Life In Stills (briefly in Reviewed: New York Jewish Film Festival 2013 of Lincoln Center/The Jewish Museum) (So, nu: my commentary on the Jewish women.)
Life? Or Theatre? (briefly in Reviewed: New York Jewish Film Festival 2013 of Lincoln Center/The Jewish Museum) (So, nu: my commentary on the Jewish women.)
Louder Than A Bomb (previewed at 2010 DocuWeeks) (So, nu: my commentary on the Jewish women.)
Love & Mercy (So, nu: my commentary on the Jewish woman.)
Love During Wartime (briefly reviewed at 2011 Tribeca Film Festival) (So, nu: my commentary on the Jewish women.)
Mahler on the Couch (Mahler auf der Couch) (briefly reviewed at 2011 New York Jewish Film Festival of Lincoln Center/The Jewish Museum) (So, nu: my commentary on the Jewish women.)
Marianne & Leonard: Words Of Love (Nu - Exhibition and Documentary)

Mary Lou (Tamid oto chalom) (briefly reviewed at 2012 New York Jewish Film Festival of Lincoln Center/The Jewish Museum) (So, nu: my commentary on the Jewish women.)
The Matchmaker (Paam Hayiti) (So, nu: my commentary on the Jewish women.)
Max Raabe in Israel (briefly in Reviewed: New York Jewish Film Festival 2013 of Lincoln Center/The Jewish Museum) (So, nu: my commentary on the Jewish women.)
Menashe (So nu:: My commentary on the Jewish women) (previewed at 2017 New Directors/New Films of Film at Lincoln Center/MoMA)
Mendy: A Question of Faith/DVD review – scroll down
Muhi - Generally Temporary and additional review (Commentary on the Jewish woman) (previewed at 2017 Human Rights Watch Film Festival at Film at Lincoln Center and IFC Center)
My Father Evgeni (briefly reviewed at 2012 New York Jewish Film Festival of Lincoln Center/The Jewish Museum) (So, nu: my commentary on the Jewish woman)
My Father My Lord (Hofshat Kaits) (emendations coming after 11/16/2008) (So, nu: my commentary on the Jewish woman)
My Führer: The Truly Truest Truth About Adolf Hitler (Mein Führer - Die Wirklich Wahrste Wahrheit Über Adolf Hitler) (So, nu: my commentary on the Jewish woman.)
My Italian Secret: The Forgotten Heroes (So, nu: my commentary on the Jewish women.)
My So-Called Enemy (briefly reviewed at 2011 New York Jewish Film Festival of Lincoln Center/The Jewish Museum) (So, nu: my commentary on the Jewish women.)
Naomi (Hitpartzut X) (previewed at 2011 Other Israel Film Festival) (So, nu: my commentary on the Jewish women)
A Nazi Legacy: What Our Fathers Did (previewed at 2015 Tribeca Film Festival) (So, nu: my commentary on the Jewish women.)
No Place On Earth (So, nu: my commentary on the Jewish women.) (Also reviewed on page 14 of New Hampshire Jewish Film Buzz)
Norman: The Moderate Rise And Tragic Fall Of A New York Fixer (So, nu: my commentary on the Jewish women.)
Numbered (briefly in Reviewed: New York Jewish Film Festival 2013 of Film at Lincoln Center/The Jewish Museum) (So, nu: my commentary on the Jewish women.)
Oma and Bella (briefly in Reviewed: New York Jewish Film Festival 2013 of Film at Lincoln Center/The Jewish Museum) (previewed at 2012 DOC NYC Festival) (So, nu: my commentary on the Jewish women.)
One of Us (Updates) (preview for 2017 Double Exposure Investigative Film Festival)
On The Basis Of Sex (So, nu: On my commentary on the Jewish women - see with RBG) (My additional Note on a real lawyer.)
Operator
Ordinary Miracles: The Photo League's New York (So, nu: my commentary on the Jewish women.)
The Other Son (Le Fils De L'autre) (So, nu: my commentary on the Jewish woman.)
The Other Woman (So, nu: my commentary on the Jewish women.)
Out In The Dark (Alata) (Dhalam) (So, nu: my commentary on the Jewish women.)
Out of Sight (Lemarit Ain)
The Outrageous Sophie Tucker (previewed through 2014 New York Jewish Film Festival of Film at Lincoln Center/The Jewish Museum) (So, nu: my commentary on Tucker as a Jewish woman.)
Over Your Cities The Grass Will Grow (So, nu: my commentary on the Jewish women.)
Papirosen (briefly in Reviewed: New York Jewish Film Festival 2013 of Film at Lincoln Center/The Jewish Museum) (So, nu: my commentary on the Jewish women.)
Precious Life (Chaim Yakarim) (briefly reviewed at 2011 New York Jewish Film Festival of Lincoln Center/The Jewish Museum)
Partly Private (briefly reviewed at Part 3 Family Ties Around The World of 2009 Tribeca Film Festival)
Phoenix (So, nu: my commentary on the Jewish women)
A Place Of Her Own (previewed at 2011 Other Israel Film Festival) (So, nu: my commentary on the Jewish women)
The Polgár Variant (at 2015 New York Jewish Film Festival of Film at Lincoln Center/The Jewish Museum)
Portrait of Wally (previewed at the 2012 Tribeca Film Festival) (So, nu: my commentary on the Jewish women.)
The Promise (previewed at 2011 Other Israel Film Festival) (a TV mini-series) (So, nu: my commentary on the Jewish women)
Promise of Dawn (La promesse de l'aube) (at 2019 New York Jewish Film Festival of Film at Lincoln Center/The Jewish Museum)
P.S. Jerusalem (So, nu: my commentary on the Jewish women.) (previewed at 2015 DOC NYC Festival) (reviewed at Human Rights Watch Film Festival 2016 at Film at Lincoln Center and at IFC Center)
The Rabbi's Cat (Le chat du rabbin) (briefly reviewed at 2012 New Directors/New Films of Film at Lincoln Center/MoMA) (So, nu: my commentary on the Jewish woman.)
Rabies (Kalevet) (briefly reviewed at 2011 Tribeca Film Festival) (So, nu: my commentary on the Jewish women.)
Rabin, The Last Day (My additional Notes.) (previewed at 2016 New York Jewish Film Festival of Film at Lincoln Center/The Jewish Museum)
Rachel (also briefly reviewed at Part 1 Recommendations of 2009 Tribeca Film Festival) (So, nu: my commentary on the Jewish woman)
La Rafle (The Round Up) (So, nu: my commentary on the Jewish women.) (Thanks to Judy Gelman Myers for background on the firemen.)
The Rashevski Tango (So, nu: my commentary on the Jewish women.)
RBG (So, nu: my commentary on the Jewish women)
Red Sea Diving Resort (My commentary on the Jewish woman.)
Red Shirley (briefly reviewed at 2011 New York Jewish Film Festival of Lincoln Center/The Jewish Museum) (So, nu: my commentary and Commentary on the Jewish women in Lou Reed's life)
Refrain (Rengaine) (briefly reviewed at 2013 New Directors/New Films of Film at Lincoln Center/MoMA) (So, nu: my commentary on the Jewish woman)
Regarding Susan Sontag (briefly reviewed at 2014 Tribeca Film Festival) (My additional notes on her as a Jewish woman and 9/11 analyst.)
Remember (My additional Commentary on the Jewish women.)
Renée (briefly reviewed at 2011 Tribeca Film Festival) (My additional note.) (So, nu: my commentary on the Jewish women.)
Reporting on The Times: The New York Times and The Holocaust (short film) (briefly reviewed in Shout Out for Quiet Documentaries at Tribeca '13 at Tribeca Film Festival) (So, nu: my commentary on the Jewish women.)
The Reports on Sarah and Saleem

Resistance
Restoration (Boker tov adon Fidelman) (briefly reviewed at 2012 New York Jewish Film Festival of Lincoln Center/The Jewish Museum) (So, nu: my commentary on the Jewish women.)
Rewind (So, nu: my commentary on the Jewish women.) (preview at 2019 Tribeca Film Festival)
Romeo and Juliet in Yiddish (also briefly reviewed at 2011 New York Jewish Film Festival of Lincoln Center/The Jewish Museum) (So, nu: my commentary on the Jewish women.)
The Ruins Of Lifta (So, nu: my commentary on the Jewish women.)
Salt Of This Sea (Milh Hadha Al-Bahr) (also briefly reviewed in Part 3 Family Ties Around The World at 2009 Tribeca Film Festival) (So, nu: my commentary on the Jewish woman) (My additional note.)
Samaritan (So, nu: my commentary on the Jewish woman.) (seen at 2019 Other Israel Film Festival)
Sarah's Key (Elle S'appelait Sarah) (So, nu: my commentary on the Jewish women) (My additional notes.)
Saviors In The Night (Unter Bauern) (in New Hampshire Jewish Film Buzz on p. 16 – N/A) (also briefly reviewed at 2010 New York Jewish Film Festival of Film at Lincoln Center/The Jewish Museum) (So, nu: my commentary on the Jewish women.) (Thanks to Judy Gelman Myers for background on the director.)

A Secret (Un Secret) (So, nu: my commentary on the Jewish women)
Sembène! (Commentary on the missing Jewish women)
A Serious Man (So, nu: my commentary on the Jewish women.)
The Settlers (Ha'mitnakhalim) (Additional commentary on the Jewish women) (previewed at 2016 New York Film Festival of Film at Lincoln Center)
Seven Minutes in Heaven (Sheva Dakot Be'gan Eden) (briefly reviewed at Part 3: Family Ties Around the World, of 2009 Tribeca Film Festival, and briefly reviewed in New Hampshire Jewish Film Buzz, at page 21 – N/A)
Sexy Baby (briefly reviewed in Award-Winning Docs at 2012 Tribeca Film Festival) (So, nu: my commentary on the Jewish women.)
Six Million And One (Shisha million ve'ehad) (So, nu: my commentary on the Jewish women.)
Sholem Aleichem: Laughing in the Darkness (briefly reviewed at 2011 New York Jewish Film Festival of Lincoln Center/The Jewish Museum) (So, nu: my commentary on the Jewish women.)
S#x/Six Acts (Shesh peamim) (briefly reviewed in Youth in Rebellion at Tribeca 2013 at Tribeca Film Festival) (So, nu: my commentary on the Jewish women.)
Sobibor (So, nu: commentary on the Jewish women.) (at 2018 Russian Film Week) (preview courtesy of Samuel Goldwyn Films)

Steal A Pencil For Me (emendations coming after 5/9/2008)
Stefan Zweig: Farewell To Europe (Vor Der Morgenröte - Stefan Zweig In Amerika) (at 2017 New York Jewish Film Festival of Film at Lincoln Center/The Jewish Museum)
Stop (briefly reviewed at Film at Lincoln Center) (So, nu: my commentary on the Jewish women.)
Supermensch: The Legend of Shep Gordon (So, nu: my commentary on the Jewish women)
Surfwise (emendations coming after 11/8/2008) (So, nu: my commentary on the Jewish woman)
A Tale of Love and Darkness (Commentary on the Jewish women) Best Woman-Directed Foreign-Language Film 2016 (previewed at 2016 New York Jewish Film Festival of Film at Lincoln Center/The Jewish Museum)
Tel Aviv On Fire (Tel Aviv Al HaEsh)) (So, nu: My commentary on the Jewish women) (preview at 2019 Israel Film Center Festival)

The Tenth Man (El Rey Del Once)) (So, nu: my commentary on the Jewish women.) (previewed at 2016 Tribeca Film Festival)
There Was Once… (So, nu: my commentary on the Jewish women.)
This Is My Land… Hebron (briefly reviewed at 2011 Human Rights Watch Film Festival, dedicated in memory to my activist dad) (So, nu: my commentary on the Jewish women.)
Tikkun (Commentary on the Jewish women) (previewed at 2016 New Directors/New Films of Film at Lincoln Center/MoMA)
The Tree Of Life (So, nu: my commentary on the Jewish woman.)
Tsili (at 2015 New York Jewish Film Festival of Film at Lincoln Center/The Jewish Museum)
Under The Same Sun (previewed at 2013 Other Israel Film Festival) (So, nu: my commentary on the Jewish women)
Ha Ushpizin
Vasermil (briefly reviewed in New Hampshire Jewish Film Buzz, at page 21 – N/A)
Vidal Sassoon: The Movie (also briefly reviewed in Recommended Documentaries: There's No Business Like the Celebrity Business at 2010 Tribeca Film Festival) (My additional note.) (So, nu: my commentary on the Jewish woman.)
Vita Activa: The Spirit Of Hannah Arendt (Additional commentary on this Jewish woman)
Waiting for Anya

The Waldheim Waltz (Waldheims Walzer) (preview and Capsule at 2018 New York Film Festival of Film at Lincoln Center) (So, nu: my commentary on the director as a Jewish woman.)
The Wedding Plan (Laavor et hakir) (So, nu: my commentary on the Jewish women.) (New York premiere preview at 2017 Tribeca Film Festival)
The Wedding Song (Le chant des mariées) (also briefly reviewed at 2009 New York Jewish Film Festival of Lincoln Center/The Jewish Museum)
Weekend in Galilee (Sof Shavua Bagalil) (briefly reviewed at 2009 New York Jewish Film Festival of Lincoln Center/The Jewish Museum)
Welcome To Kutsher's: The Last Catskills Resort (briefly reviewed at 2012 New York Jewish Film Festival of Lincoln Center/The Jewish Museum)
West Of The Jordan River (So, nu: my commentary on the Jewish women.) (at 2018 New York Jewish Film Festival of Film at Lincoln Center/The Jewish Museum)
When Comedy Went To School (So, nu: my commentary on the Jewish women.)
Woman In Gold (My additional notes on the Jewish women)
The Women's Balcony (Ismach Hatani) (at 2017 New York Jewish Film Festival of Film at Lincoln Center/The Jewish Museum)
The Year My Parents Went On Vacation (O Ano em Que Meus Pais Saíram de Férias) (emendations coming after 8/15/2008) (So, nu: my commentary on the Jewish woman)
The Yellow Ticket (restored) (briefly in Reviewed: New York Jewish Film Festival 2013 of Film at Lincoln Center/The Jewish Museum) (So, nu: my commentary on the Jewish woman.)
The Yes Men Are Revolting (reviewed at Human Rights Watch Film Fest '15: NonViolence & Revolt at Film at Lincoln Center) (Commentary on the Jewish women) (previewed at 2014 DOC NYC Festival)
Yiddish Theater: A Love Story (emendations coming after 5/21/2008)
Yoo–Hoo, Mrs. Goldberg (emendations coming after 1/10/2010)
Youth (Hanoar) (previewed at 2014 New Directors/New Films of Film at Lincoln Center/MoMA) (So, nu: my commentary on the Jewish women.)
Zaytoun (So, nu: my commentary on the Jewish woman.) (Background at Director Talk's interview)
Zero Motivation (Efes be-Yachasei Enosh) (Also briefly reviewed in Best of 2014) (previewed at 2014 Tribeca Film Festival) (So, nu: my commentary on the Jewish women.)
The Zookeeper's Wife (So, nu: additional notes and my commentary on the Jewish women.)


MY COMMENTARY ON THE JEWISH WOMEN IN FILMS:

50/50
306 Hollywood (seen courtesy of El Tigre Productions)
400 Miles to Freedom (previewed at 2012 New York Jewish Film Festival of Lincoln Center/The Jewish Museum)
Abe (seen at 2019 Other Israel Film Festival)

Abe and Phil's Last Poker Game
Abigail's Child
Acts & Intermissions (seen at MoMA's 2017 Documentary Fortnight)
Adam
After Auschwitz (preview courtesy)
Adam Resurrected
Adventureland
Afternoon Delight
Afterward (preview at 2018 DOC NYC Festival) (So, nu: my commentary on the Jewish woman.)
Aida's Secrets (So, nu: my commentary on the Jewish women.)
All Good Things
Amy
Ana Arabia (previewed at 2014 New York Jewish Film Festival of Film at Lincoln Center/The Jewish Museum)
American Muslim (at 2019 DOC NYC Festival and seen at 2020 Cinematters: Social Justice Film Festival)
The Angriest Man in Brooklyn
Apples From the Desert (Tapoukhim min ha'midbar) (seen at 2015 Israel Film Center Festival)
Arabic Friday (short) (seen at 2019 Other Israel Film Festival)

The Armor Of Light (So, nu: my commentary on the Jewish woman.) (previewed at 2015 Tribeca Film Festival)
The Arrest (Hama'Atzar) (previewed at 2015 Tribeca Film Festival)
Asia (So, nu: my commentary on the Jewish women) (preview at 2020 Tribeca Film Festival) dd>As I Am: The Life and Times of DJ AM (So, nu: my commentary on the Jewish woman.) (previewed at 2015 Tribeca Film Festival)
As Lilith (previewed at 2011 New York Jewish Film Festival of Lincoln Center/The Jewish Museum)
At the Heart of Gold (So, nu: my commentary on the Jewish women) (preview at 2019 Tribeca Film Festival)