The Grandfather of Spit: Dr. Irwin D. Mandel
(1922 – 2011)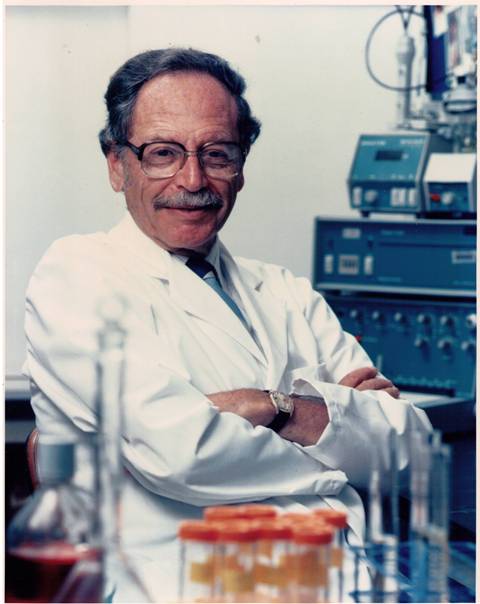 The only thing I could publicize well would be my tooth
Which I could say came with my mouth and in a most engaging manner
With my whole self, my body and including my mind,
Spirits, emotions, spiritual essences, emotional substances, poetry, dreams, and lords
Of my life, everything, all embraceleted with my tooth. . .

--from Thank You by Kenneth Koch
I wrote a song about dental floss but did anyone's teeth get cleaner?

---Frank Zappa
My mother Charlotte Mandel's poem in memoriam of Irwin D Mandel Birthday Inventory, as published in The Long Island Literary Journal, Winter 2017 issue.

Memorial contributions to The Irwin D. Mandel Research Endowment Fund can be specified online or sent to:
Development Office
Columbia University College of Dental Medicine
630 West 168th Street
New York, NY 10032
He is considered "the father" of the Student Research Group of the American Association for Dental Research, and the Student Research Fund at Columbia was named in his honor. He was always grateful to Professor Leo Lehrman, head of the Analytical Chemistry Department at CCNY, for mentoring his own research start as a student.


Leader in Dentistry interview with Dr. Irwin D. Mandel.

This 1941 Public Health Service PSA About Face well-describes the poor dental condition of military recruits that inspired him to develop preventive dentistry.

Dr. Irwin D. Mandel, Expert on Dental Chemistry, Dies at 89, by Dennis Hevesi, The New York Times, online 6/6/2011 (in the print edition 6/13/2011)

"Author of over 225 scientific articles and 18 books or book chapters, Dr. Mandel conducted pioneering research on the role of dental plaque in tooth decay and periodontal disease, and is also known for studies of salivary composition as it relates to dental disease and systemic disease. As a researcher, author, and teacher, Irwin D. Mandel played a major role in shifting the focus of dentistry from repair to prevention. . . Irwin's influence on generations of dental students at Columbia was enormous. He emphasized the need to translate research findings into improved clinical care. Irwin will be remembered for his prodigious intellect, sharp wit, and his devotion to Columbia and the profession of dentistry." Ira B. Lamster, D.D.S., Dean, College of Dental Medicine Columbia University, in obituary, 5/28/2011, The New York Times [may no longer be accessible online]
"I owe my professional career to Irwin's mentorship and friendship. His legacy is unmatched in the field of dentistry and will live on for many, many years to come through his scientific children [sic], grandchildren and great grandchildren." Dr. Larry Tabak, Principal Deputy Director of the National Institutes of Health, posted on the Guest Book.
A former student called him "the quintessential iconic sage of dentistry. He is the real embodiment of the values, ethos, meaning and spirit of the profession".
A former colleague recalled compiling "The Little Red Book of Chairman Mandel" to demonstrate how "he always had le mot juste for quick repartee.


Dr. Tabak also wrote the formal In Memoriam: Irwin D. Mandel, the Ninth President of the AADR in The Journal of Dental Research (Volume 90, No. 8, pp 935-936)

American Dental Association Obituary: "Dr. Irwin Mandel Dies; Hailed For Work In Preventive Dentistry", 6/6/2011. NYSDJ Obituary (Vol. 77, No. 77, June/July 2011, p. 15) "Irwin Mandel, Famed Dental Researcher, Dies".

The editor noted his long service to Consumer Reports on Health in An Ounce of Prevention (September 2011, p. 2).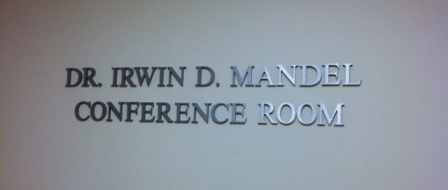 (photo courtesy of cousin Dr. Carol Mann)


Remembering Irwin Mandel '45: a commemoration that celebrated his life and achievements was held on 9/14/2011 at the Columbia University Medical Center Mailman School of Public Health auditorium. Dental speakers included: Dr. Bruce J. Baum, of the National Institute of Dental and Craniofacial Research; and, Dr. Norman Kahn, Professor Emeritus, Columbia College of Dental Medicine.
An excerpt from the comments by Dr. Daniel Malamud, of the NYU College of Dentistry, Director, HIV/AIDS Research Program, Dept. of Basic Sciences (with permission): "Irwin fit the definition of a Renaissance man, widely read, erudite, scholarly, incredible sense of humor, a polymath whose expertise seemed to know no bounds. Amongst his 250 publications are several dealing with the caricature of the dentist in literature, theater, and film; the history of toothpicks, and the story of the 18th century scientist John Hunter who was credited with the naming of the teeth. A quote from one of his publications – 'The public image of saliva is perhaps best reflected in such icons of the pop culture as picture postcards and cartoons, which suggest that in the view of most people saliva was created for licking stamps.' In 1990 he published a review article in Journal of Oral Pathology Medicine, and sent me a copy. The opening sentence reads: 'Saliva is not one of the popular body fluids; it lacks the drama of blood, the sincerity of sweat, and the emotional appeal of tears.' In the copy he sent me, he added a note – 'Dear Dan, A lick and a promise now, but just you wait.' How perceptive--in the past 10 years salivary diagnostics has flourished, and I am relieved that Irwin was able to see that the field he envisioned 50 years ago along with his long-time colleague Art Ellison did indeed come to fruition."
An excerpt from the comments by Dr. Allan J. Formicola, Dean Emeritus (with permission): "Each of us knew Irwin in a different way. I came to know of him first by reading many of his papers on plaque, calculus and saliva as a post doctoral student in periodontics, then later as the Chairman of the Search Committee that brought me to Columbia as Dean of the School of Dental and Oral Surgery, and finally as colleague and friend. Getting to know him in these ways, I learned that he was a scholarly man devoted to his profession and science, but also someone who cared very much about the people he worked with and especially the students that flocked to his laboratory. He had a keen sense of humor, which he was able to unleash at just the right moment. A few reflections. First, Irwin attracted people. He was an exciting man to be around. He had many ideas and he knew how to motivate those around him. He was kind and considerate to those who worked with him and to the students who found their way to his laboratory often in their darkest days of despair. He lifted them up and spurred many of them onto greatness. So many of his considerable network of colleagues and past students would come up to me at meetings and speak fondly of his mentorship. Second, Irwin was a beacon here at Columbia. He knew how to reach out to colleagues in many disciplines throughout the Medical Center and the University who had similar research interests. He was able to project his research findings into practice through developing the field of preventive dentistry here, which was then emulated throughout the country. He never shied away from taking on duties on school committees and was a major player in curriculum reform throughout the 1980s."
The comments by Dr. Anthony Volpe, Retired from Colgate-Palmolive (with permission): "His life is truly one to celebrate! I first met Dr. Mandel in the 1960's when I was in dental practice and teaching at the dental school in New Jersey – as well as spending a day or two with my friends at Colgate learning about clinical research. Dr. John Manhold, one of my instructors at the dental school was also doing research for Colgate. We were both given the assignment to develop a calculus scoring method for use in clinical studies. You may remember that this was the era of 'tartar control dentifrices'. I remember to this day John's instructions to me. He said, 'Tony, don't do any research in the oral cavity involving saliva without first speaking to Dr. Irwin Mandel'. Well I spoke to Dr. Mandel, and as they say, the rest is history! We became great friends and I always looked forward to his weekly very interesting and very informative lectures on salivary research at the Colgate Technology Center in Piscataway, New Jersey. I sent him many of my papers to read and edit before I sent them in for publication. Dr. Mandel shared his time, talent and knowledge with all who reached out to him. He provided me with much needed guidance with respect to scientific projects early in my career and I am sure that many others here can cite a similar experience. Whenever I read or listen to a report on saliva, I always pay careful attention to whether or not Dr. Mandel's research is referenced. If it is, I place greater value on the report. As far as I am concerned, Dr. Irwin Mandel is the "Father of Salivary Research" and deserves all the credit for making salivary research as important as it is today – not only because of its diagnostic value, but also because of its great importance in linking Oral Health to Systemic Health. Dr. Mandel was my very close personal friend, my very valued mentor and my 'Dental Brother'. I am one of many who will always remember him with great respect and I, personally, will be forever grateful to him for his caring."


My personal obituary: Memorial Day Turns Into A First Father's Day Without A Father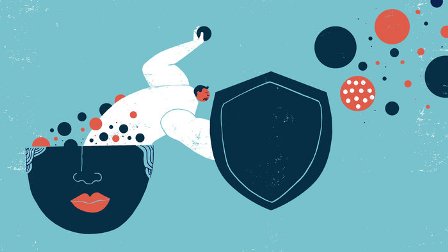 (Illustration by Hanna Barczyk for NPR)

Symposium on March 21, 2012 at the annual meeting of the American Association of Dental Research, in Tampa, FL: In Defense of the Oral Cavity through the Eyes of the General of the Salivation Army: A Tribute to the Memory of Irwin D. Mandel: Scholar, Mentor and Humanitarian- "It is well recognized that many of the exciting "new" areas of salivary research were pioneered by Dr. Mandel. There is little question that his keen mind, creative spirit, and generous mentoring sparked many of the current areas of interest in salivary research. This 2 ½ hour symposium will begin with an overview of Dr. Mandel's approach to mentoring in a time when very few PhD or post-doc candidates were available. Each speaker will describe how Irwin help guided them and the extent to which Irwin's broad reach into the biological aspects of oral health research influenced their careers. The symposium will start with an overview of life in Irwin's multicultural laboratory and enumerate the startling number of outstanding investigators that he trained. The scientific portion of the symposium will consist of Dr. Mandel's broad interests interspersed with ground-breaking discoveries by Dr. Mandel, his students and mentees. The symposium is directed to those interested in salivary research and oral biology in general ranging from dental students, hygienist, teachers and researchers. The purpose of the symposium is to review current salivary research, with a particular emphasis on diagnosis and therapeutics and with a further emphasis on how the teachings of Irwin Mandel helped initiate many current advances in oral biology." Chaired by Dr. Daniel Fine, of New Jersey Dental School - UMD, Newark, NJ, and included R. Stevens, School of Dentistry, Temple University speaking on "Life and Life-Lessons in the Mandel Laboratory: Remembrances of Irwin Mandel and his laboratory."

On March 3, 2010, Irwin D. Mandel, DDS was the first recipient of the American Association for Dental Research's Distinguished Mentoring Award which was "established to provide national recognition for outstanding efforts to foster and promote research training and career development of students, trainees and junior faculty" to an individual with "an exemplary record of mentoring".

On October 23, 2009, the New York State Dental Foundation bestowed a 2009 Foundations of Excellence Award in Research on Irwin Mandel, DDS, Oral Biologist "in recognition for commitment to applying creative, science-based methods to foster greater understanding of and to improve overall oral health".
Dr. Ira B. Lamster, Dean, Columbia University College of Dental Medicine, introduced him (thanks for his permission to post): "Irwin Mandel is a graduate of CCNY and the College of Dental Medicine (then known as the School of Dental and Oral Surgery), Class of 1945. He joined the faculty at Columbia as a Research Assistant in 1946, and then devoted more and more time to his research interests and his academic career, rising up the academic ladder to become a Professor of Dentistry in 1967. He held a number of important positions at the College, including [founding] Director of the Center for Clinical Research in Dentistry, Associate Dean for Research, and then in 1992 he was appointed as Professor Emeritus. His relationship continues with Columbia, and Irwin has been part of the University for nearly 70 years.
We honor Irwin today for his research activities and his commitment to preventive dentistry. His research contributions are legendary, and his work changed the way we think about common oral diseases. Irwin introduced us to the biochemistry of the oral cavity, and his efforts helped define the nature of the host response in dental caries. In essence, Irwin is an ecologist, as he helped us understand the complexity of the oral environment.
Irwin can be characterized as prescient. Today there is a great deal of interest about saliva as a diagnostic fluid for oral and other diseases. Irwin saw these possibilities, wrote about them, and made us think about them some 35 years ago. His work on preventive dentistry was transformative. He guided us towards a realization that we needed to move from the strictly surgical model to the medical model, and that prevention is the foundation of oral health care.
Irwin is also acknowledged as an inspirational teacher and mentor. In fact, in 2004 his former students gathered at the College for a symposium in his honor. This was one of the University-recognized events associated with the University's 250 anniversary. Irwin was also honored during that celebratory year as one of 50 "Great Columbians."
As you would expect, Irwin has been honored for his work in a variety of ways. He has received honorary doctoral degrees from the University of Medicine and Dentistry of New Jersey (1981), University of Göteberg in Sweden (1994), and Columbia University (1996). In 1985 Irwin received the first ADA Gold Medal Award for Excellence in Dental Research. He has received many other acknowledgments, but let me also mention that he was the recipient of the Jarvie-Burkhardt Award given by the New York State Dental Association in 1990.
. . .A true measure of Irwin's impact is that he continues to receive these important awards more than 15 years after he retired from Columbia. Today we continue to study his work, reflect on his foresight, and admire his accomplishments."


Celebrated by Columbia University as one of 250 Columbians Ahead of Their Time, on September 10, 2004 a Symposium on Irwin D. Mandel: His Legacy in Oral Health Care organized by the School of Dental and Oral Surgery was held as part of the 250th Anniversary of Columbia University. "This symposium [honored] Professor Emeritus Irwin Mandel, D.D.S., '45, world renowned researcher and academician. The symposium [featured] presentations by Irwin's former students who have achieved national prominence in the dental profession." In honor of the school's 75th anniversary, he researched and wrote a history of the school, which was supplemented for the 90th anniversary with a biographical epilogue about his professional work and legacy.

On October 20, 2007, Dr. Irwin D. Mandel '45, Professor Emeritus In Dentistry, was awarded the Lifetime Achievement Award at what's now called the College of Dental Medicine's 90th Anniversary Gala:
"Dr. Irwin Mandel received his DDS from the School of Dental and Oral Surgery in 1945. He began his tenure at Columbia as a research assistant, and practiced part-time for twenty years before devoting himself full-time to research and teaching. In 1971 he served as director of the Division of Preventive Dentistry, the first such department in the country. He founded (in 1984) and directed the Center for Clinical Research in Dentistry, serving as a mentor to many junior faculty members and dental students in his research laboratory. He served as the School's Associate Dean for Research before being appointed as Professor Emeritus in 1992. Dr. Mandel authored over 250 scientific publications. His research interests encompassed a number of areas including caries, periodontal disease, preventive dentistry, salivary chemistry and diagnostics, and the relations of saliva to oral and systemic disease. A past president of the American Association for Dental Research, Dr. Mandel received numerous prestigious awards including the first Gold Medal Award for Excellence in Dental Research from the American Dental Association in 1985. He holds honorary degrees from the University of Medicine and Dentistry of New Jersey (1981) and the University of Goteborg, Sweden (1994) and received the honorary degree of Doctor of Science from Columbia University in 1996."

The citation was included in an exhibition at Low Library: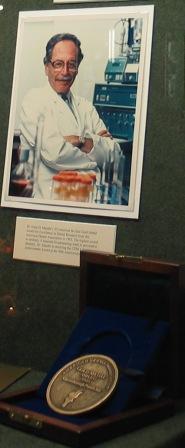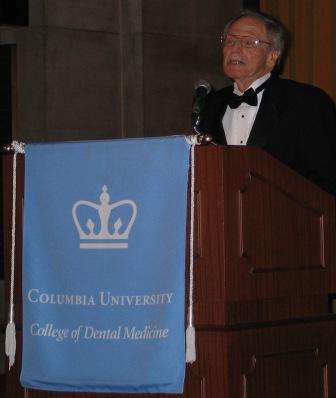 Here's his response to the award:
"Thank you for this wonderful honor and the very generous comments, and a special thanks for the fond memories they evoke. The Medical Center and the close proximity of the Medical and Dental Schools provided an ideal environment for joint research. The Faculty Dining Room was a common ground for getting to know each other and discover mutual interests. The relatively small size of the Dental School and modest space available for laboratories provided an intimacy that larger institutions often lack. At the Medical Center, togetherness was virtually thrust upon us. I recently counted the number of co- investigators from the Dental and Medical Faculties with whom I had the good fortune to work--it was over 40.
We have been fortunate at the Dental School to have had, virtually since its inception, an atmosphere supportive of student research, and a group of role models among the Faculty who made themselves and their laboratories available. Some of you may remember Drs. Ziskin, Zegarelli, Kutcher, Karshan, Tanenbaum, Lazlo Schwartz, and others will come to mind. Students spent summers and often after hours during the school year, just as they do today. In our lab over the years we had more than 30 student researchers from Columbia classes, as well as a number of foreign students, college and high school students. Quite a few are prominent researchers at various institutions around the country -- Larry Tabak, Martin Taubman, Phil Fox, to name a few.
It's been an exciting time for me. For nearly 50 years, the Dental School has been a second home to me. Fortunately, I didn't have a sub-prime mortgage. I did have a prime family -- my lovely wife Charlotte [center sitting, a poet] always supportive, and my children, Richard [the Celtic banjo-playing/guitarist], Nora [left, standing] and Carol [the library dean], tolerated my homework occupying most evenings. Thank you all for your warm welcome."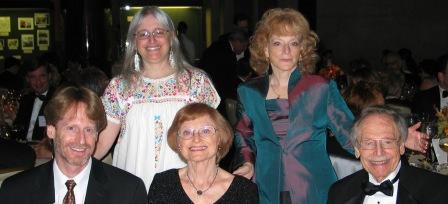 Consumer Reports on Health congratulated him in the February 2008 issue as A Dental Hero by Editor Ronni Sandroff: "Controversial dental decisions are the subject of this month's Special Report. . . This and many of our other Dental Reports owe much to the guidance of Irwin D. Mandel, DDS, who wrote his first article for Consumer Reports Magazine in 1949 and has been this newsletter's chief dental adviser since it was launched in 1989. Readers may recall some of Dr. Mandel's 14 "Office Visit" columns, which covered everything from overcoming dental fears to dry mouth, bad breath, fluoride and how to select a good toothbrush.
What you may not know is that Dr. Mandel is affectionately known as the "General of the Salivation Army" by his colleagues at the Columbia University of New York, where he was recently honored with a lifetime achievement award. He was cited for his groundbreaking research in saliva chemistry. His research on dental plaque is credited with having a major role in shifting the emphasis of dentistry from repair to prevention. A longtime social activist and a tireless voice on behalf of the consumer and dental product testing, Dr. Mandel is also the preventive dentistry consultant to NASA's manned mission to Mars project.
On behalf of the whole staff, it is my pleasure to salute Dr. Mandel on his latest award and many other accomplishments, and thank him for being such a good friend of this newsletter over the years."


In 1991, he received the American Association of Public Health Dentistry Distinguished Service Award for excellent and distinguished service to public health dentistry. He was a coordinating author for the landmark Oral Health in America: A Report of the Surgeon General, issued in September 2000.
The report was still being referenced 4/26/2016 by Susan Sered in Alternet's Why in Heaven's Name Aren't Teeth Considered Part of Our Health?, and in discussions about changes in Affordable Care Act in 2017.


As a mentor, he has inspired:
"This volume is dedicated to Irwin Mandel, Professor Emeritus of Dentistry at Columbia University. Without question, he is the father of the field of salivary research. We recognize him as the major general of the "Salivation Army,' and a mighty good general too. His dedication, his discoveries, and the large group of his students and colleagues that have been influenced by his teachings are immense. The field of salivary research and oral-based diagnostics highlighted in this meeting and in this volume of the Annals of the New York Academy of Sciences are dominated by his ideas. As his students, colleagues and friends, we thank you, Irwin, for your continued enthusiasm and commitment to the development of salivary diagnostics. We salute your role in creating this field, and cherish your support and friendship." -------------Daniel Malamud, NYU College of Dentistry, NY, NY, from: Oral-Based Diagnostics, Volume 1098, 2007.

"Dear Irwin: You always challenged us to go beyond our narrower interests and address wider community interests. This book describes how we were able to adopt that philosophy in northern Manhattan. Thank you for being the guiding light for so many of us." -------------Allan Formicola, inscription (posted by permission) in Mobilizing the Community for Better Health: What the Rest of America Can Learn from Northern Manhattan, edited by Drs. Formicola and Lourdes Hernandez-Cordero, published by Columbia University Press, 2010.

And preventive outreach efforts around the world.

I don't know if my father and dental hygienist Betty Peebles knew each other, but her Jon C. Burr Foundation and short advocacy film Hidden Pain: America's Oral Health Crisis (2020) certainly have similar interests.

Integrity and Mentoring in Research: The Story of Irwin D. Mandel (abstract from Quintessence International)

Do You Really Need A Turbo Toothbrush? (excerpts from The Wall Street Journal)

The Wonders of Saliva (from The Los Angeles Times)

Spit's New Image: A Tool for Diagnosing Disease (from The Boston Globe)

The Biology of ...Saliva: Just Say 'Ahhhh'" (from Discover Magazine)

The Image of Dentistry in Contemporary Culture (from The Journal of the American Dental Association)

Caries prevention: current strategies, new directions, in a PDF from the cover story of The Journal of the American Dental Association, 1996 127: 1477-1488; Calculus update: prevalence, pathogenicity and prevention, in a PDF from the cover story of The Journal of the American Dental Association, 1995 126: 573-580; and here are some abstracts of his other JADA articles.

He has 246 citations of research, policy and dental history, practice and education articles in NIH's U.S. National Library of Medicine online PubMed. From other dental research journals, including a PDF of A National Oral Health Plan: Implications and Opportunities for Research and Academia, from Journal of Dental Research, December 2001; 80: 2040 – 2041, PDFs of Caries Through the Ages: A Worm's Eye View, from Journal of Dental Research, August 1983; 62: 926 – 929, and Relation of Saliva and Plaque to Caries, from Journal of Dental Research, March 1974; 53: 246 – 266. PDFs of historical interest include Effects of Dietary Modifications on Caries in Humans, from Journal of Dental Research, June 1970; 49: 1201 – 1211, A Contemporary View of Salivary Research, from Critical Reviews in Oral Biology & Medicine, 1993; 4: 599 – 604, and a Guest Editorial in the Journal of Dental Research, Challenges for Dental Researchers in the '90's, October 1988; 67: 1362.

Here's a list of other academic articles by and citing Irwin Mandel.

Here's a PDF of his more personal perspective -- On Being a Scientist in a Rapidly Changing World, from Journal of Dental Research, February 1996; 75: 841 – 844, originally presented at the symposium, Toward Responsible Research Conduct: The Role of Scientific Societies, on March 10, 1995, at the Annual Meeting of the American Association for Dental Research in San Antonio, Texas.

Integrity and Mentoring in Research: The Story of Irwin D. Mandel
Full biographical information is available in Quintessence International, Volume 32, Number 1, 2001, pages: 61 - 75, by James T. Rule, DDS, MS and Muriel J. Bebeau, PhD. The complete article is reprinted in the authors' Dentists Who Care: Inspiring Stories of Professional Commitment, Quintessence Publishing Company, 2005.
Abstract: In the mid-1940s at Columbia University School of Dental and Oral Surgery, Dr Irwin Mandel began a pioneering career in research on salivary chemistry in health and disease. It brought him an international reputation, an array of awards, and honorary degrees from prestigious universities. In the first half of his 50-year tenure at Columbia, he shared his commitment to research with the operation of a half-time private practice in Manhattan. Then, after giving up his practice, he became a full-time faculty member at Columbia as division head of preventive dentistry and community health, and concluded his service as associate dean for research. Dr Mandel has become recognized by his peers at Columbia and by the academic community across the United States as a symbol of integrity, both in his research and as a person. Shaped in childhood by a culture of caring in a community of Jewish immigrants to which his father was dedicated, he became well-known for his thoughtful mentoring of rising scientists. Additionally, for much of his life, he was a committed social activist.


In The Columbia University College of Dental Medicine, 1916 – 2016, by Dr. Allan J. Formicola, Dean Emeritus, Columbia University Press (2016), cites Dr. Irwin Mandel's influence on the school several times, particularly in the chapter "1978 – 2002: The Leap to the Future", pages 92 – 93, including: "Mandel's laboratory was always a hub of activity for students and junior faculty interested in research. Mandel was the type of full-time faculty member that Gies envisonied in dental schools. . .Many of his studies on saliva and dental caries were landmark in scope. . . Mandel was world renowned not only for his research and leadership accomplishments but also for his wit and wisdom, which kept audiences always looking forward to one of his presentations."

Do You Really Need A Turbo Toothbrush?
Bathroom Wars Escalate With Gillette's New $6 Model; Pulsating After Every Meal by Charles Forelle, The Wall Street Journal, 10/1/2002 Page D1 (fair usage excerpts)

. . .There's a brush war flaring in your bathroom.

Forget "soft," "medium" or "firm." The 21st-century toothbrusher now faces a mind-boggling array of options, from "gum stimulators" and angled bristles to optimally shaped heads and ergonomically designed handles. Such contraptions used to be startlingly expensive -- as much as $130 for a power brush that beeps when proper brushing time has elapsed. But several major manufacturers are creating a new niche: battery-powered toothbrushes, which are much cheaper than the electric kind, but more powerful – and profitable -- than the basic old $2 brush.. .

All this is aimed at manual brushers, who still account for more than 90% of the toothbrush market. The companies think they're more likely to trade up to a $7 battery model than a $50 rechargeable. Manufacturers also see this as a way to gin up revenues at a time when some of their other consumer products aren't growing. . .

But many dentists question whether power toothbrushes are worth the extra expense -- and, tellingly, lots of them still use the old-fashioned kind on their own mouths. Brush makers tout clinical studies -- which they usually pay for and often conduct themselves -- showing that power brushes slough away more plaque than manual brushing. But the American Dental Association says that there's no good evidence that one kind of brush is better than any other -- as long as they are used properly.

"You can do everything you need to do with a [manual] toothbrush and dental floss," says Kimberly Harms, a dentist in Farmington, Minn., who serves as a consumer adviser to the ADA and who brushes with nothing more than an old-fashioned manual. Irwin Mandel, a professor emeritus at the Columbia University School of Dentistry, also uses a manual. "When you get down to it," he says, power brushes are "to compensate for laziness."
. . .
Dentists say the basic rule for brushing is the same as it has been for decades: Brush twice a day and floss regularly. Brush each tooth surface individually, front and back, using circular motions and paying particular attention to the crevices between teeth. Scrub gently near the gum line, finish by carefully working over the biting surface. This should take at least two minutes.

. . .Consumers comfortable with their $2 or $3 manuals still have a hard time making the leap to more than $10. ("Fifteen dollars for a toothbrush?" said a cashier at a Boston CVS, as he rang up a $15.99 Actibrush. "For that, you should never have to go to the dentist again."). . .(Copyright (c) 2002, Dow Jones & Company, Inc.)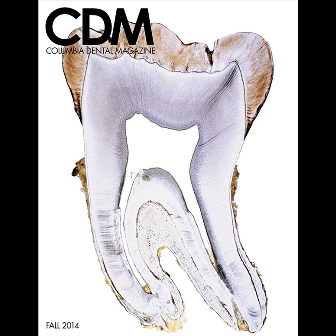 (ground section of human molar tooth by Dr. Letty Moss-Salentijn, et al, Orofacial Histology and Embryology – A Visual Integration, Davis Co., 1972)


Below is a reference to what my brother says: This is probably the longest article on saliva ever in any daily newspaper: (so this may not just be a fair use excerpt)

The Wonders of Saliva
Los Angeles Times, January 21 2002
It protects our teeth, fights infection and is sorely missed when absent. Scientists are fascinated by its medical potential.
by Rosie Mestal, Times Medical Writer

Saliva is a humdrum liquid, the stuff of giggles, dribbles and schoolyard grossness. It's hardly something to take seriously--until, that is, you lack it. When your glands no longer pump out a normal and robust 2 to 3 pints daily, then you'll come to appreciate spit for the wondrous substance it is--one that does far more than render food slimy and digestible.

Saliva, science has revealed, is much more than water. It is packed with proteins that help control the teeming hordes of microbes in our mouths. It is stuffed with substances that make our spit stringy, stop our teeth from dissolving and help heal wounds. It is brimming with a plethora of hormones and other chemicals revealing anything from whether one smokes to whether one is stressed.

Thus it's no wonder that trouble starts brewing when mouths dry out. Cavities blossom like flowers in spring. Tongues become sore and fissured, and breeding grounds for yeast. In a spit-depleted world, speaking and swallowing are challenges, eating a cracker is the height of recklessness and you wake up with your tongue glued to your mouth. Such indignities will be more frequent in future years because the number of saliva-depleted people stands to rise, experts predict. Tens of thousands of Americans receive radiotherapy for head and neck cancers each year--a treatment that can permanently damage salivary glands. Maybe a million have dry mouths because their immune systems are attacking their own glands in a disease known as Sjogren's syndrome.

But an increasing number of people (25 million by some estimates, and more to come as the population ages) get dry mouths as a side effect of more than 400 of today's medications--taken for depression, high blood pressure and more.

A small band of scientists is fighting back.

Armed with a deep knowledge of saliva gleaned over decades, this cadre--which jocularly refers to itself as the "salivation army"--is working to create better artificial salivas to keep mouths wet and protected and find new drugs to help saliva flow more freely. They're trying to repair salivary glands with gene therapy--even to build an artificial gland to implant in the mouth.

And their vision goes far beyond simply mending the mouth. Just as leech saliva gave us anticoagulants, researchers hope that our very own spit may yield new antimicrobial drugs to help battle germs. Or that sick people's salivary glands can one day be coaxed to make hormones that are needed for their bodies to heal.

"The field's quite exciting--we're entering a new phase," says Lawrence Tabak, a longtime saliva scientist and director of the National Institute of Dental and Craniofacial Research. "People are trying to translate what they've learned from nature into things that are going to improve patients' health. To me, that's the most exciting thing possible--to take these great, basic science discoveries and translate them into tangibles."

Tangible breakthroughs on the saliva front can't come too soon for Nancy Ross-Flanigan, 52, a Detroit area writer who's been pretty much spitless for 11 years, ever since her salivary glands were blitzed during radiotherapy for tongue cancer.

Nothing, she says, prepared her for just how dry things would be.

"I just assumed--well, everybody has dry mouth when they get nervous or something--that's what I thought it would be like," she says. "That you could still talk. You could still eat. You wouldn't have to be putting something in your mouth all the time to have any moisture."

But her mouth ended up so dry it wouldn't yield spit even when doctors tried milking her glands with a suction cup stuck inside her cheek. Unless she sipped water every few minutes, her mouth gummed up, her throat got scratchy, she croaked, and then she choked. Life's most humdrum events became tinged with new drama.

She learned to favor slimy pastas and soups after a series of spectacular restaurant choking incidents--and a time, on a lunch date, when a wad of bread wedged fast under her lip, bulging it out like a chipmunk's cheek.

She experimented with a long stream of over-the-counter mouth moisturizers that her friends jocularly referred to as "I Can't Believe It's Not Saliva!" She tried a drug to stimulate her glands. It left her saliva flow almost unchanged but sent other bodily secretions into overdrive, drenching her with sweat in the grocery store or office.

Today, Ross-Flanigan uses over-the-counter pills that coat her mouth with slime--but mostly she just totes water everywhere. She carries it in sundry bottles, plastic jugs and on a pouch on her back when she rides out (not quite as wild and free as she'd like) on her Harley motorcycle.

It is far from ideal. Water isn't slick like saliva, so her mouth gets dry and sore. Sinister scenarios color her fantasies of overseas travel: "I think, 'Gee, what if I get captured by terrorists and they won't let me have my spit bottle?'"

And sometimes, she says, she just feels plain dorky. Like the time she went backstage to meet her rock idol, Joe Cocker. There she was, dressed to the sexy nines in spandex skirt, slinky top, strappy shoes--accessorized by a giant, red, plastic picnic jug.

Few people suffering from dry mouth are quite as desiccated as Ross-Flanigan. But they can still run into nasty trouble, says saliva expert Mahvash Navazesh, associate professor and chairwoman for oral medicine and oral diagnosis at USC's school of dentistry (and possibly the only person to possess a plush teddy bear with "spit queen" inscribed on it).

She holds up slide after slide depicting only too clearly what she means--raw tongues white with yeast, teeth brown or black with decay on their ridges as well as at or under the gumline, where decay is usually rare.

If only, she says, more dentists and doctors had saliva at least somewhat on their minds. "I don't think people are paying enough attention," she says. "Because of that, dentists are usually doing damage control. They are treating dental problems rather than preventing them."

Early Diagnosis Can Mean Saving One's Teeth

To Navazesh's mind, the first part of paying attention is measuring saliva flow properly so you know if there's a lack--and she is an expert at that, demonstrating her craft one morning on a well-dressed, middle-aged woman who has been referred to USC with a suspected saliva shortage.

At Navazesh's request, the patient sits in the dentist's chair, head tilted upward, eyes open, and drools into a tube for five minutes. Next she chews gum for five minutes in time with the click of a metronome--and spits into a second tube. Finally, she sucks a lemon candy (again in time with the metronome) and spits into tube No. 3.

The tubes are weighed--the first holding a dribble, the second an inch, the third nearly two--and saliva output calculated. Finally, the verdict is delivered: The patient's flow is on the low side and could indicate an early stage of Sjogren's syndrome.

Diagnosis is crucial, experts say, because there are things patients and dentists must do to fight rampant tooth decay. Stringent oral hygiene is key--brushing and flossing after every meal, daily application of fluoride gels, monthly tooth-cleaning appointments.

"I could have gone around the world four times on the money I've spent on my teeth," says art teacher and Lakewood resident Ruth Eyrich. Her Sjogren's syndrome was diagnosed in 1985 after her dentist found more than 14 cavities on one tooth and asked her what the dickens she'd been doing.

Yet despite monthly visits to the hygienist and everyone's best efforts, she says, her teeth have slowly crumbled over the years--through a long procession of fillings, crowns, root canals, bridges and 13 dental implants. She pores over the pages of "The Moisture Seekers," a Sjogren's newsletter, and hopes one day she'll read of a big breakthrough.

It hasn't come yet.

Thus, along with diagnosis and care, a third line of attack is needed to help the dry mouth brigade--one that's been sorely neglected, say scientists. Better therapies.

"A lot of my patients are suffering--there's no good answer for them," says Nelson Rhodus, director of the Oral Medicine and Xerostomia Clinic at the University of Minnesota in Minneapolis.

Drug companies continue to neglect the dry mouth arena, he says, because they don't see much money in it. And today's gland-stimulating drugs can only help people with glands left to stimulate.

Artificial salivas, unimpressively, have fared no better than tap water in most clinical trials.

It's time, experts say, to bring more science to bear.

A Relatively Recent History of Study

Saliva science kicked off relatively late in the history of medicine, recounts Irwin Mandel, grand old man in saliva research and somewhat of a historian on salivary matters.

Centuries before Mandel got his hands wet in the lab, physicians thought the salivary glands were lowly excretory organs--ridding the body of toxins and evil spirits from the brain. They would dose patients with poisonous bichloride of mercury, causing saliva to pour from the mouth.

Even in the last century, scientists only got serious with saliva well after they'd tackled other bodily fluids like blood.

("Saliva doesn't have the drama of blood, it doesn't have the integrity of sweat, it doesn't have the emotional appeal of tears," says Mandel, a professor emeritus of Columbia University.)

But from the '50s onward, Mandel and a handful of others have established that human saliva is filled with hundreds of useful chemicals, floating around with millions of bacteria, viruses, yeast and skin cells in what Mandel terms a "chowder." They've been busily investigating such proteins--and finding that some are important for maintaining oral health.

There are long, sticky and stretchy proteins called mucins that are studded all over with carbohydrates, giving saliva its stringiness so it nicely coats the teeth and gums. Mucins are a royal pain to study, says Paul Denny, a saliva molecular biologist at USC. ("They stick to everything," he says with a sigh.) But they're worth it.

Studies from various labs suggest that mucins do more than form a physical barrier protecting the teeth. They also stick to bacteria that cause tooth decay and gum disease, interfering with their ability to colonize teeth, and helping our immune cells attack them.

And mucins are just the tip of the iceberg. Other proteins--with names like peroxidase, lysozyme, lactoferrin and histatin--as well as our own antibodies also wreak havoc on bacteria and fungi.

Some salivary proteins, such as one fondly referred to as "slippy," hasten the healing of wounds. Some ("slippy" again, among others) neutralize viruses like HIV.

Others keep saliva super-loaded with calcium and phosphorus, the stuff of tooth enamel, so these minerals don't leach from teeth.

"If saliva were water, we would have little stumps of teeth or no teeth at all by age 20--we would have dissolved our teeth away," says Frank Oppenheim, chairman of the department of periodontology and oral biology at Boston University.

Some of these proteins have been studied in small trials--such as the histatins, long Oppenheim's passion, which inhibit the growth of yeast and bacteria.

In one histatin study, beagles were first brought to the heights of oral health by rigorous daily toothbrushing. Then, for 42 days, they ate a diet causing plaque buildup, and either received histatins in an oral gel or the gel alone. At the study's end, those given histatins had developed less gum inflammation and plaque than the other group.

In another trial, 159 healthy humans refrained from brushing their teeth for four weeks. Yet again, those using a mouth rinse containing a portion of the histatin protein developed less plaque and gum inflammation than those who didn't.

Currently, a Pittsburgh company, Demegen, is developing a histatin mouth rinse--one that could be used to fight oral yeast infections in people with faulty immune systems.

But some researchers hope that knowledge of spit proteins could improve the quality of artificial salivas--both in terms of texture and cavity-fighting clout. Today's faux salivas usually contain a synthetic thickening chemical--but it makes the fake fluids too thick, says Rhodus. ("If people have cotton-mouth to begin with, using this stuff is like putting glue in there.")

With both types of improvements in mind, Dutch scientists, among others, are busy testing sundry fake salivas seasoned with this or that microbe-fighting protein. They've developed fake salivas containing synthetic gums or mucins harvested from pig stomach, which are appreciated for their slithery feel.

But it's tough to create anything close to a fluid that's been fine-tuned through millions of years of evolution, says Arie van Nieuw Amerongen of the Academic Center for Dentistry in Amsterdam. The pig mucins, for instance, are sticky enough but just aren't stretchy enough.

"Hardly anybody thinks about spit. But when they miss it, they see how many properties it has--and how difficult it is to mimic," he says.

Rats: Gene Therapy Is Still a Long Way Off

Instead of mimicking saliva, some scientists want to fix the faucet and get fluid flowing again, using gene therapy. Ross-Flanigan has heard of that: She's even got some clippings about it in her "saliva" file. She'd do it in a flash if she thought it would work.

So far, though, only rats have really had their dry mouths cured, says Bruce Baum, chief of the gene therapy and therapeutics branch of the National Institute of Dental and Craniofacial Research.

The rats (whose glands were first destroyed with irradiation) didn't grow spanking-new glands. Instead, tissues that don't normally ooze fluid were genetically changed into oozers.

The approach: infecting those watertight tissues with a harmless virus carrying a special gene, called aquaporin. Aquaporin directs the formation of a protein that muscles its way into the membrane and forms a pore through which water can pass.

Rats may be curable, but Ross-Flanigan won't be able to get the blitzed remains of her glands studded with water pores any time soon. The strategy hasn't yet been shown effective in pigs and primates, let alone tested in human trials.

Gene therapy, in any case, isn't the only saliva science exciting Baum. His group is also working hard on an artificial gland--one that would be built from scratch out of skin cells engineered to ooze fluids. The cells would be coaxed to grow on a biodegradable tube that would then be implanted in the mouth.

Baum and an Alameda biotech company, Genteric Inc., are also excited at the thought that salivary glands can be used as little factories. The glands, both point out, don't just ooze fluid and proteins into the mouth. They ooze them into our blood.

Thus, while you could certainly add genes to improve the quality of someone's saliva, you could also add genes that would help supply hormones for the rest of the body: growth hormone, insulin, you name it.

In fact, says Tabak, you can dream on and on about stuff one can do with this lowly fluid and the glands that make it. Maybe one day scientists will find a salivary gland stem cell and build whole new glands from scratch. Maybe one day all those hormones that are floating around in our spit will allow engineers to build tiny sensing devices that sit in our mouth, constantly monitoring our health and telling us off if we light up a cigarette.

"Imagine it telling you, 'Go see your physician' or 'Danger: You Have Taken in Too Much Alcohol,'" Tabak says. "You can fantasize about all kinds of things."

A Substance of Substance

Nerve signals from the brain prompt the three main pairs of salivary glands (the parotic, sublingual and submandibular) to release saliva. The taste, sight or even thought of food increases the signals.

What's In It

Saliva contains hundreds of proteins and other chemicals with a wide array of properties. Among them:

* Mucins, proteins that make saliva stringy, protecting the teeth and gums and fighting bacteria.

* Histatins, lactoferrin, lyzozyme and peroxidase, proteins that appear to fight bacteria and yeast.

* Proline-rich proteins that allow large amounts of calcium phosphate to exist in our saliva--preventing our tooth enamel from dissolving.

* Amylase, an enzyme that breaks starch into sugars and begins digestion of food before it reaches the stomach.

* Chemicals such as epidermal growth factor and one called SLPI (or "slippy"') that aid in wound healing.

* Hormones and drugs that reveal much about our physiology, making spit useful in crime and medicine.


Spit's New Image: A Tool for Diagnosing Disease by Judy Foremanin, in The Boston Globe, September 6, 1999 (this may be more than fair use excerpt)

Among ancient peoples, it is said, this precious bodily fluid was used as the basis of a primitive lie detector test. The accused would be given a handful of rice and told to swallow it; if he couldn't, it meant he was nervous - and guilty.

This slippery stuff also helps moisten and digest food, and has healing powers as well - proteins that fight bacteria, fungi and viruses and others that speed tissue healing, says Dr. Irwin Mandel, professor emeritus at Columbia University. In fact, animals that lick their wounds heal faster than those who don't.

The fluid in question, of course, is saliva, or actually, spit - a combination of the saliva pumped out by salivary glands and all the other effluvia floating around in our drool: drugs (licit and otherwise), bugs (viruses, fungi, bacteria), hormones, antibodies and anything else small enough to seep out through tiny blood vessels into the mouth.

As unpleasant as it all sounds, spit is in. In fact, it could be the diagnostic fluid of the future, according to scientists who plan to gather next week at the National Institute of Dental and Craniofacial Research to explore spit's many wonders - and economic potential.

Already, a number of companies are using the Internet to tout spit test kits, some of which have not been approved by the US Food and Drug Administration, which acknowledged last week it's scrambling to keep up.
With the kits, consumers muster a little spittle, fork over $60 or so and send the sample to a lab to find out whether, say, their testosterone is tanking, their estrogen slipping, or their stress hormones soaring.

Spit, or more elegantly, oral fluid, is almost identical to the clear part of blood, but with everything - including infectious organisms - present in weaker concentrations. In the past, diagnostic tests were not sensitive enough to detect these low concentrations, but now they are.

That means that almost anything that can be detected in blood can theoretically be found in spit, too - with less pain, risk of infection and expense.

Spit testing is cheap because it's so safe - neither patient nor health care worker can get stuck with a needle. "You don't need a technician to get the sample," says Dr. Stephen Sonis , chief of oral medicine at Boston's Brigham and Women's Hospital.

So far, spit tests have only been FDA-approved for a few limited uses - to detect the AIDS virus, illegal drugs, alcohol, a hormone that signals premature labor, and periodontal disease. There are no tests that allow a person to both collect and analyze spit at home - yet.

With the OraSure kit made by the Epitope Corporation of Beaverton, Ore., for instance, you have to go to a health care professional, who puts a toothbrush-like swab between your cheek and gums for a few minutes, then sends the sample to a lab to be tested for HIV. Insurers also use the OraSure kit to test for marijuana, cocaine, opiates or methamphetamines.

In other countries, the kit is used to collect spit for testing for hepatitis B and other diseases. And soon, this kit and others like it could be used to get DNA for testing from prisoners on parole or people at risk for genetic diseases. (It's unlikely, by the way, that spit samples could be collected surreptitiously from, say, a coffee cup or eating utensil, because the sample would be too small and would degrade quickly without preservation.)

But as spit collecting and preservation techniques evolve, do-it-yourself spit tests could be commonplace.

Already, doctors use spit tests to monitor hormonal changes in infertile women, says Dr. Philip Fox, former clinical director at the National Institute of Dental and Craniofacial Research at NIH and now research and development director at Amarillo Biosciences Inc., in Amarillo, Tex.

Similarly, SalEst , made by Biex, Inc. in Dublin, Ca. allows women at risk of premature labor to have their spit tested by a doctor for the hormone estriol. If estriol rises before 36 weeks of pregnancy, it's a signal the woman may go into labor prematurely.

But it is the gray area of spit testing through companies on the Web that concerns the FDA, which worries about consumers putting their trust in diagnostic tests that have not been approved.

The Great Smokies Diagnostic Laboratory in Ashville, N.C., for instance, offers spit tests for a number of hormones through its Web site (Body Balance)--You pick the test - StressCheck, MaleCheck or FemaleCheck - pay $60 and send in your sample to see if your hormones are in the normal range. No doctors are involved.

The company claims the tests are "screening" tools, not true diagnostic tests, and admits its tests are not approved by the FDA. After inquiries from the Globe, the FDA said it is "concerned about the Great Smokies advertising and promotion as well as about other firms that advertise and promote lab tests on the web."

While it is not illegal for labs to set up an in-house testing service and offer it through health care professionals, it is illegal is to offer this service directly to consumers, says Dr. Steven Gutman , director of the FDA's division of clinical laboratory devices.

But "the beauty of the test" for consumers, argues Dr. Alison Levitt, a physician at Great Smokies, is precisely that "you don't need to go to the doctor. . .People are interested in their hormone levels. People want numbers."

Aeron LifeCycles Clinical Laboratory in San Leandro, California used to offer spit tests directly to consumers, too.

But last year, after federal and state regulators reviewed the lab's practices, the company decided to put doctors in the loop, though you still don't need to actually talk to a doctor to be tested, notes George Romero, customer service manager.

You simply send in your spit and $44, pick a name off a company-supplied list of doctors and that doctor signs the test order. For an additional fee, that doctor will help interpret the results, which you also get sent directly.
But how useful is it to send off some spit and get a few numbers that you try to interpret? Probably not very - in part because some hormone levels fluctuate wildly.

To test for stress, for instance, the Great Smokies lab checks levels of two hormones, DHEA (dehydroepiandrosterone) and cortisol. But cortisol levels vary over a 24-hour cycle, so if you send in only two samples a day, as the company website suggests, the potential for misinterpretation would appear to be high. In the version of the stress test sold to doctors, hormones are measured four times a day, says Great Smokies physician Levitt.

For researchers, however, it is precisely this variability in hormone levels that makes spit-tests a gold mine because they can track physiological changes almost in real time.

"When cortisol goes up in the blood, we find it in saliva within 20 minutes," says Douglas Granger, a Pennsylvania State University behavioral endocrinologist. In studies of people before and after roller coaster rides, cortisol in saliva shoots up within 15 minutes, then returns to normal in an hour.

In other work, Granger has found similar cortisol spikes in kids experiencing family stress.

In one test, he asked mothers and kids to discuss a topic about which they disagreed, then had the kids spit into little cups. The kids judged the most anxious by other tests showed the highest rises in cortisol levels, says Granger, who has formed a research company to study spit for a number of hormones...

Ultimately, with more sophisticated spit kits, consumers could test their oral fluids at home. What spit testing offers, says, Dr. Irwin Mandel, affectionately known among researchers as "the grandfather of spit," is "a lick and a promise"- a simple, reliable way of monitoring health.

Take care in getting tested.

If you decide to have your oral fluids tested, especially by one of the services offered on line, be wary:

- When collecting the spit sample, follow package directions carefully. Typically, spit samples must be preserved quickly to remain useful. (For instance, if you've just eaten or drunk something, rinse your mouth and wait a few minutes before collecting spit.)

- Think about potential confidentiality problems. Anytime you reveal medical information on the Internet or send bodily fluids through the mail, your confidentiality may be at risk.

- Remember that a number of medical treatments and conditions, including drugs, radiation therapy, autoimmune problems such as Sjogren's syndrome, can affect saliva. This could influence the accuracy of your tests.

- Most important, if you bypass a doctor and use the Internet to find a spit test service on your own, you could be jeopardizing your health. If you're sick - or worried that you might be - call a doctor.
Copyright 1999 Globe Newspaper Company


The Biology of ...Saliva: Just Say 'Ahhhh'
Discover Magazine, Vol. 26, No. 10, October 2005
by Kathleen McGowan
"Most people treat saliva with disdain, as a nuisance more than anything else," says Irwin Mandel, professor emeritus at the School of Dental and Oral Surgery at Columbia University. "They don't realize how important it is. Those who have an absence of saliva are miserable."

While Mary Roach's Gulp: Adventures on the Alimentary Canal, published 2013 by Norton, only mentioned my father in footnotes, here's a comic interview on public radio's Michael Feldman's Whaddya Know, repeated 7/26/2014, starting at 22:11: Feldman: "The spit researchers were kind of sad, I thought. Because no one respects their discipline." Roach chuckles: "It's true. Spit gets no respect. It deserves a lot of respect." Feldman: "Are there a lot of people in spit?" Roach: "I only found one. I found one dead one. From years ago, Irwin Mandel, who devoted his life to spit." Feldman: "The Father of Spit." Roach: "Yeah." (Thanks to Danielle Shapiro for the citation.)

The Image of Dentistry in Contemporary Culture by Dr. Irwin D. Mandel
from Journal of the American Dental Association, May, 1998, "Reprinted by permission of ADA Publishing Co., Inc."
Abstract:
The multimedia portrayals of dentists and dentistry have expanded in scope. Prevention and esthetics have replaced drilling and extraction in the public perception of dental practice. According to Dr. Mandel, dentists themselves are no longer treated exclusively as buffoons or sadists. Instead, he writes, they are more apt to be seen as solid citizens, occasionally as romantic figures and even as complex, realistic human beings.


A perfect smile is rapidly becoming the American icon. Even, white, sparkling teeth, set in pink, firm gums - a visage reserved in previous generations only for denture wearers and Hollywood stars with capped teeth - has now become the hallmark of an affluent society, pervasive in all the media and a basic requirement for anyone appearing before the public. A new species has emerged -- dentaurs -- half human, half teeth. Indeed the toothsome smile recently graced the front cover of the New York Times Magazine, highlighting a special issue, How The World Sees Us.(1) The introductory statement reinforced the symbol: "Our technology -- computerized weapon systems, medical scanners, the internet -- sets the standard to which developing nations aspire. Even our teeth, gleaming, beveled, orthodontized into orderly white rows, are the envy of the world." (See Figure 1 -- sorry no figures - so you miss "An ideal dentition").


Increasingly, writers refer to dental appearance to contrast American with other societies. Miklos Vamos, a Hungarian writer teaching in the United States, is awed by the smiles he sees around him at social gatherings. Referring to another guest chatting with him: "You can't say a word. You are looking at her smile and thinking about your little country. Oh, if we could smile like that ... we have neither teeth nor gums for it. There's a lot to do, a lot to learn yet."(2)


Michiko Kakutani's New York Times review of the book Cafe Europa: Life After Communism by Slavenka Drakulic was titled "Soul of Croatia is Bared in its Teeth."(3) The review notes the pervading image in the book is "a nation of bad teeth." The author, a Croatian journalist returning home after a visit to the United States, noticed something she had not been aware of before: her friends, relatives, acquaintances and neighbors all had terrible teeth. Ms. Drakulic sees this as a metaphor for much that is wrong with post-communist Eastern Europe, a metaphor for failure of people to develop a sense of individual responsibility. The author recognizes that: "bad teeth are the result of bad dentists and bad food, but also of a specific culture of thinking, of not seeing yourself as an individual. What we need here is a revolution of self-perception."


Clearly in this country in the past 50 years there has been a revolution in dental self-perception. Thanks to preventive dentistry and its successes, the view that tooth loss was the inevitable consequence of aging, so dominant in previous generations, has been replaced by an expectation of tooth retention, comfort and attractive appearance. Spectacular advances in esthetic restorative materials and techniques, including adult as well as child orthodontics, has made optimal appearance as well as optimal function attainable, at least for those who can pay for the services (See Figure 2 - sorry you're missing "Esthetic dentistry: A growing component of current practice"). Contemporary culture reflects these changes, and dental images abound, not only in the pop culture of movies, television and magazines, but in literature, drama and art.


Images of Preventive Dentistry


Until a few decades ago the public image of the dentist was primarily as an extractor of teeth, not surprising since tooth drawing has been the major means of dealing with dental pain for almost 5,000 years.(4) It has been a favored subject of artists, caricaturists, cartoonists and photographers around the world. Dentists' involvement with prevention and oral hygiene also has a long history.5 Dental advertising stressing techniques of personal tooth care have been commonplace for several hundred years, but it has taken all this time to become truly part of public perception and daily ritual. Now, consumer advocates and health care writers stress prevention and avoidance of dentists who are "quick on the draw." They recommend that "patients choose preventively-oriented dentists who teach you how to brush properly and use dental floss to remove plaque and fight periodontal disease from the start."(5) Tooth preservation is the prevailing motif.



Thanks primarily to fluorides, improved hygiene and diet it is no longer commonplace to pay for the sweet life through the teeth. With the dramatic reduction in caries, drilling and toothache have faded as cultural targets. In their place periodontal disease is gaining greater public attention and becoming a metaphor for our society with its progressive loss of support systems, and dental floss is viewed as part of the safety net.



This new image is most evident in cartoons and comic strips. The caption for a cartoon depicting a typical cocktail party conversation reads: "Believe me, a radical restructuring of society isn't necessary. An awful lot can be accomplished by regular flossing."5 In another cartoon picturing several people marooned on a desert island, a hovering plane is dropping supplies. A parachute settling to earth carries a box labeled "Dental Floss".(5)



In a Doonesbury comic strip featuring the 60's generation, Dr. Dan Asher, the Baby Boomer's Boswell is asked: "what's the ever-trendoid boomers up to these days. What's on their minds?" The response is "gum disease. Dental floss is totally hot."(6) (See Figure 3 - sorry you miss this 1985 image)


Floss is insinuating itself into movies as well. In Pretty Woman, a very adult fairy tale, Julia Roberts plays an upwardly mobile prostitute. A scene set in the bathroom of her very wealthy client Richard Gere, has the audience expecting that she is taking dope. Instead she's shown busily flossing her teeth -- accomplishing more in 30 seconds than Johnson and Johnson did in 30 years of advertising.(7) In Up Close and Personal, Robert Redford and a colleague are discussing a fellow T.V. newsman in a disparaging manner. Redford notes that: "He never made the Grenada invasion -- it coincided with an unbreakable periodontist's appointment." The colleague comments: "The flossers are in charge now."(8)



Although dental floss is now "in", there was one instance in which it was "out". The Associated Press reported the case of a prisoner in West Virginia who escaped from jail by scaling an 18 foot fence with the aid of a rope made of dental floss. He had braided accumulated floss to the thickness of a telephone cord. Dental floss was subsequently taken off the shelves of the jail store.(9)



Oral hygiene and its rituals are encountered with increasing frequency in contemporary literature, often reflecting the personal involvement of the writer in dental care. John Updike for one has mined his dental lode of personal experiences in numerous literary offerings, and oral hygiene is well represented.(10) In the novel S, the narrator Sara Worth, has left New England to join a commune in Arizona.(11) The book is structured as a series of dispatches that include her family, hairdresser, psychiatrist and dentist, as she attempts to maintain a link with her old life while striving to create a new one. The letters to the dentist -- breaking a scheduled appointment for a cleaning and postponing subsequent maintenance visits -- contain assurances that she's still flossing regularly with unwaxed dental tape and using a rubber tip for her gums so she won't have to "go through all that surgery once again! Once was enough!!"



Updike's short story Tristan and Iseut consists entirely of a description of a visit to a new hygienist in his dentist's office for his regularly scheduled cleaning.(12) The hygienist and the process is described in exquisite detail. He notes "the double barrier of her glasses and safety goggles above the shield-shaped paper mask hiding her mouth, her chin, her nostrils. So much of her was enwrapped, protected. Only her essentials were allowed to emerge, like a barnacle's feathery appendages -- her touch and her steadfast humorless gaze." He goes on to describe "her flurry of searching out the last potentially disastrous plaque in the remotest crannies of his upper left molars ... and then the polishing, with its playful cares of microscopic grit, and the flossing -- quick, brusque, nimble around and under the bridges -- felt anticlimactic. Without the threat of pain their encounter became small, much as the childish perpetrators of giant agitated shadows, in an attic or a summer camp shack, shrink when the candle is put out." Hardly a textbook description of a dental prophylaxis. After all, textbooks are never written from the patient's point of view.



Preventive dentistry and especially oral hygiene figures prominently in Rameau's Niece by Cathleen Schine.(13) In this witty and delightful novel several chapters involve the protagonist's relationship with her dentist (professional and otherwise). She describes one visit: "He tenderly handed her samples of dental floss, as if they were the host and he a prophet of a particularly mighty god. He scolded her for past transgressions against her teeth, and worse, her gums. He encouraged her with the possibility of redemption through quarterly curettage."



Some writers preferred sacrilege to religiosity. Phillip Lopate in his long poem, In The Dentist's Chair,(14) musing while he has his teeth cleaned, rebels against the advised regimen -- at least for the moment.


"Besides, I feel I've made enough concessions.
Let my teeth fall into rags
I won't become their slaves. And if she nags
me anymore, its tell them what I think of
their profession.
"Fanatical mechanics with their self-righteous airs --
Anti-communists of the mouth, waging holy wars on plaque,
I wouldn't be surprised if it were all a quack!
and a century from now, some bright Lavoisier
"Will come along and prove
that plaque was an illusion, like phlogiston.
- Calm down, you're begging the question.
It's your reflex perversity you so love."


Much more reflective of the public image of preventive dentistry is the announced availability of a new Barbie Doll -- Dentist Barbie. "Dressed in a white dentist's coat dress, Dentist Barbie gives positive feedback to her patient, with two different phrases, "let's brush, and "great check up!" says the press release. "Her fully poseable upper torso enables her to simulate brushing, and girls can activate sounds of tooth brushing and water spray while Barbie treats her patient."(15)


Shorn of its consumerism the new Barbie Doll is a recognition of the accomplishments of preventive dentistry. A generation ago a recent short story wouldn't have included this description - "Years of fluoridated water, decay-preventing dentifrices and orthodontia had worked their magic. Whiter than new snow, more uniform than kernels of hybrid corn, brighter than Venus, Jupiter, and Mars in alignment, their teeth alone would have revealed them as the cheerleaders they were."(16)


Dentists and Dentistry -- Contrasting Images


For most of this century the prevailing image of dentists and dentistry in popular culture has been characterized as demonic or comedic.(17) A recent survey of dentistry as portrayed in motion pictures and television supported this view. The authors concluded that with few exceptions dentists and dentistry were depicted as figures of humor and derision or as brutal sadists -- "images consistent with those presented throughout recorded history: fear and humor."(18) Like all generalizations these appraisals obscure the shadings and exceptions. There are numerous examples of dentists portrayed as real people, with person as ranging from dull to suave, and variations in between. Descriptions of dental practices run the gamut from frightening experiences to erotic ones: from simple silver fillings where the dentist "is concerned with keeping a dab of silver on the end of a tiny club-shaped tool,(19) to complex reconstructive procedures that serve as a metaphor for social engineering as in Local Anaesthetic by Gunter Grass.(20) Dental images are as contrasting and complex as life itself.



The most common cultural stereotype of dentists today is bland -- the epitome of middle class respectability. It was essentially true in previous generations as well, but was overshadowed by the exaggerated roles often assigned. In the 1938 play Rocket to the Moon by Clifford Odets(21) the entire action takes place in the office of Dr. Ben Stark, an unhappy dentist who feels constricted by his general practice (a prison-office in the playwright's view) and an unsatisfactory marriage. The drama is generated by Stark's conflict between a sense of obligation to his wife and an attraction to his dental assistant, a pretty, aspiring dancer who represents the romantic and creative forces missing from his life.(22) Twenty years later Graham Greene in The Complaisant Lover introduced us to Victor Rhodes, a successful English dentist totally committed to his profession.(23) As played by Sir Michael Redgrave (in both London and New York) he is seen initially as bumbling and foolish, but by the end of the play Greene treats him respectfully and seriously and allows him to gain the audience's sympathies. It is Rhodes who resolves the triangular dilemma that is the core of the play into an acceptable form.(22)



One play, in the 1960's, did depart from the tradition and cast the dentist as the central character who was a suave "swinger" -- Cactus Flower, adapted from a French comedy by Abe Burrows.(24) In the Broadway play the Park Avenue dentist is an attractive bachelor Lothario (played by Barry Nelson) who weaves a tangled web of romantic deceit to avoid permanent entanglement in his current affair. In the movie version, the dentist role was played by Walter Matthau, better known for comedic than romantic roles. Apparently Hollywood was concerned that the subliminal attitude of general movie audiences was different from than of upscale Broadway viewers. The producers may have been correct. The Broadway Cactus Flower never started a trend.(22)



Today dentists, like accountants, are still veritable clichés for dull, non-threatening solidity and stolidity. In a recent novel About Schmidt, by Louis Begley,(25) the protagonist observes: "There is a race of men -- all federal and state bank employees, and most dentists -- who are born to retire. They aspire to retirement from the moment they are born. Golf clubs, funny shoes and designer sunglasses for the dentist, campers and gas-fired barbecue sets for the employees at the low end of the pay scale." In an affirmation of the cliché, a character in a recent movie says at one point, as someone suggests he should go to the Caribbean: "the Caribbean! Dentists go to the Caribbean."(26)



Not everyone views the blandness as a negative in the literary milieu. In a short story called The Dentist, by Mary Gaitskill,(27) a patient becomes obsessed by the man who has extracted one of her wisdom teeth, described (of course) as a bland, kind guy. The woman, a magazine writer, growing weary of being part of a group of jaded decadents, is drawn to his kindness and even his blandness. She finds herself "longing for her dentist at home with his entertainment center."



Despite the stereotyping, exceptions do occasionally emerge. Infatuation with a dentist is a significant section of Rameau's Niece(17) by Cathleen Schine, referred to earlier. In this case, the dentist is far from bland -- rather a very romantic figure. He is described by the scholarly Margaret Nathan, the central character who lusts after him, as "the beautifully proportioned proselytizing tooth scholar." He is further described as "an extraordinarily handsome man, muscular but without bulk, his face half soft and sensuous, half craggy and almost unnaturally alert. He stood as Michelangelo's David stood, a perfect magnificent copy ... Pigeons would have gathered with pride on Dr. Lipi, so elegantly did he stand."



Not only an Adonis, Dr. Lipi hasd a cable dentistry show called "Eye on Your Teeth" in which "he chatted on about osteoblast and cement corpuscles, Hertwig's epithelial sheath, and the interglobular spaces of Czermak." Truly a model worth cloning by a dental school when regulatory bans are lifted.



Not to be outdone, several films actually featuring dentists in romantic roles have recently appeared. In Eversmile New Jersey, Daniel-Day Lewis (seeking a change-of-pace after his trying role in My Left Foot) stars in an offbeat comedy about a travelling dentists in Patagonia who battles tooth decay with the zeal of a religious crusader.(28) An employee of a "Foundation for the Development of Dental Consciousness," he travels on a motorcycle that converts to a fully equipped dental chair. Billed as a "romantic comedy with a little bite" it unfortunately had only a brief run in theaters, but dentists are beginning to break out of the mold and assume new shapes.



The gender stereotype is also breaking down. In the film Captives, Julie Ormond plays the role of a part-time prison dentist who falls in love and has a secret affair with one of the inmates, Tim Roth. As one film critic described it "Captives gives dentistry a slightly comical erotic frisson, as a routine oral examination turns into a furtive finger to mouth foreplay with intense eye contact."(29)



One of the most realistic and effective treatments of dentists as real people is in the acclaimed novella Age of Grief by Jane Smiley.(30) Its protagonists are husband and wife dentists who met in dental school and now share a practice and a family. One reviewer described it as "explicitly about a marriage in jeopardy, and under its surface, a poignant and rich meditation on the nature of love and change." The integration of dental background, the concerns of practice and the emotional vicissitudes of a marriage are beautifully modulated, and enriched by the dental contribution.



Serious treatment of dental practices in American literature began almost a century ago with publication of Mcteague by Frank Norris,(31) often described as one of the earliest examples of American literary naturalism. The book was later adapted for the screen by Eric Von Stroheim. His film Greed,(32) in which a large gilded tooth hanging outside McTeague's Polk Street (San Francisco) office serves as a pervading metaphor, is considered one of the classics of the silent film era. (See Figure 4 - sorry you miss "McTeague unpacks gold -- gilded tooth.Scene from Greed, (1924) - film based on the book McTeague by Frank Norris (1899) from the Museum of Modern Art/Film Stills Archives.) It has recently been adapted and performed as an opera.(33)



Many books and stories throughout the century contain descriptions of dentists and dental treatment. An extensive analysis is afforded by Theodore Ziolkowski in his classic essay "The Telltale Teeth: Psychodontia to Sciodontia."(34) Numerous articles provide additional examples.(35) In contemporary literature John Updike and Philip Roth provide probably the most frequent references and Gunter Grass's Local Anaesthetic the most extensive.(20)



Updike's personal experiences as a dental patient are detailed in Self-Consciousness: Memoirs(36) and found their way into his novels and short stories.(10) In one of his most popular novels, Couples,(37) a dentist, Freddy Thorne is a major character and there are numerous scenes in his dental office. Although Freddy is pictured as a decidedly unappealing figure personally, he is characterized as an up-to-date competent dentist. Despite some unhappy personal dental memories, Updike is clearly impressed with the accomplishments of dentistry and the skills of dentists. None of his literary dentists are silly, inept or sadistic practitioners: a welcome relief from the past.



Philip Roth's dental interests are best documented in three of his novels -- Letting Go,(38) The Counterlife,(39) and more recently, Sabbath's Theater(40) which has an extensive description of the skills of a periodontist at work. A chapter in The Counterlife concerns the protagonist's brother, Henry Zuckerman, a dentist who appears briefly in other novels as well. It is in his first full-length novel, Letting Go, however, that we are treated to an unusual accolade to the profession. It is enunciated in the voice of the central character's father, Dr. Wallach, a successful upper middle class dentist. On the son's visit home he insists on examining his mouth, and while probing his teeth he says: "I'm acquainted with people who think of dentists as mechanics, carpenters, nobodies. Ridiculous. Dentists are astronomers -- just let me go on -- dentists are geologists. When seen from the proper angle dentistry is a romance ... believe me a tooth is as much a mystery as a star. A man's got to have a philosophy, why he works ... I change people's looks, I give them health and beauty, two of the most wonderful things in the world." He then insists on cleaning his son's teeth -- a muted expression of his overwhelming love.



In Local Anaesthetic, much of the book involves a series of dental visits during which a schoolteacher is undergoing a complex rehabilitative procedure to correct a faulty occlusion resulting from a prognathic lower jaw.(20) Interspersed are frequent soliloquies by the scholarly dentist on dental history, dental materials, the nature of tartar, local anesthesia and the specifics of the restorative procedures. The dissertations on dentistry are leavened by frequent philosophical and political observations. It is a typical Gunter Grass tour de force with the storytelling and its metaphoric implications adroitly intertwined. A sampling: "Just imagine: A dentist and a schoolteacher rule the world. The age of prophylaxis has dawned. Preventive measures are taken against all evils. Since everyone teaches, everyone also learns. Since all are exposed to caries, all are united in the fight against caries. Care and prevention bring peace to the nations. The question of being is no longer answered by religions or ideologies but by hygiene and enlightenment. No more bungling and no halitosis. Just imagine ..."



Grass's book was published more than 25 years ago. The age of prophylaxis is now at high noon. Care and prevention is bringing dental peace and comfort to an increasing number of people. Unfortunately its impact on world peace is not as discernible. What is clear though, is that dental images in contemporary culture have undergone profound changes -- in a very positive direction.



REFERENCES
1. How the world sees us. New York Times Magazine: 1997 (June 8): Section 6.

2. Vamos M. "Being there". The Nation 1990 (May 28): 747-8.

3. Kakutani M. "Soul of Croatia is Bared in its Teeth". In: "Books of the Times". New York Times 1997 (Feb. 21).

4. Ring ME. Dentistry - An illustrated history. New York: Abrams: 1985:23, 25, 43-5, 47, 137, 150-60, 223.

5. Mandel ID. "Changing Dental Images - From Stone Tablets to Comic Strips". JADA 1989; 118: 695-9.

6. Trudeau GB. "Doonesbury". Kansas City, MO: Universal Press Syndicate; 1985.

7. Pretty Woman". Touchstone Pictures; 1990.

8. Up Close and Personal. Touchstone Picture; 1996.

9. "Dental Floss Escape". Associated Press; 1994 (June 30).

10. Mandel ID. "John Updike's Dental Odyssey. Bull Hist Dent 1985; 43: 51-3.

11. Updike J. S - a novel. New York: Knopf; 1988: 21.

12. Updike J. "Tristan and Iseut". In: The After Life and Other Stories. New York: Knopf; 1994: 148-53.

13. Schine C. Rameau's niece. New York: Ticknor and Fields; 1993:180-1.

14. Lopate P. "In the Dentist's Chair". In: The daily round.New York: Sun; 1976: 69.

15. Down M. "Barbie Pulls Teeth". New York Times 1997 (Aug 6); A16.

16. Barker A. "How I Came West and Why I Stayed". The Atlantic Monthly: 1991(Oct); 94.

17. Poirier S. "Comedy or Cruelty: the Dentists as Portrayed in Literature and Art". Bull Hist Dent 1987; 35:1-7.

18. Schuman NJ, Owens BM, Johnson W, Moore DS. "Dentistry as Portrayed in Motion Pictures and Television". Compend Contin Educ Dent 1993; 14: 102-6.

19. Updike J. "Dentistry and doubt". In: The Same Door: Short Stories. New York: Knopf; 1972: 41-9.

20. Grass G. Local Anaesthetic. New York: Harcourt, Brace and World; 1970.

21. Odets C. Rocket to the Moon. In: Six Plays of Clifford Odets. New York: Modern Library; 1939.

22. Mandel ID. "Treating Dentists on Stage". Bull Hist Dent 1993; 41:19-24.

23. Greene G. The Complaisant Lover. New York: Viking; 1961.

24. Burrows A. Cactus Flower. New York: Samuel French; 1966.

25. Begley L. About Schmidt. New York: Knopf; 1966: 65.

26. Honeymoon in Vegas. Castle Rock; 1992.

27. Gaitskill M. "The Dentist". In: Because They Wanted to: Stories. New York: Simon and Schuster; 1997.

28. Eversmile New Jersey. J and M entertainment; 1990.

29. Captives. Miramax Pictures; 1996.

30. Smiley J. Age of Grief. New York: Knopf; 1987.

31. Norris F. McTeague. New York: Doubleday and McClure; 1899.

32. Greed. Metro-Goldwyn-Mayer; 1924.

33. Bolcom W, Weinstein A. McTeague, an opera. 1992.

34. Ziolkowski T. "The Telltale Teeth: Psychodontia to Sociodontia". PMLA 1976; 91:9-22.

35. Foley GPH. Foley's Toothnotes: A Treasury of Dentistry. Walingford: Washington Square East; 1972.

36. Updike J. Self-consciousness: memoirs. New York: Knopf; 1989: Xi; 154-63.

37. Updike J. Couples. New York. Knopf; 1968:26,246, 289, 292, 386, 407.

38. Roth P. Letting Go. New York: Random House; 1962:37.

39. Roth P. The Counterlife. New York: Farrar, Strauss,Giroux; 1987.

40. Roth P. Sabbath's Theatre. Boston; Houghton Mifflin; 1985: 311-12.


Gene Weingarten, Pulitzer Prize-winning journalist (and fellow alum of NYU Uptown), had a wonderful new interpretation of the Tooth Fairy in his Washington Post Magazine column, 3/25/2021, that began with a possibly apocryphal historical overview: "I am writing this on the last day of last month, which happened to be an official American day of celebration that you, treasonously, failed to acknowledge. It was National Tooth Fairy Day.

Tooth Fairy Day was created in the mid-1920s (evidently a subset of the flapper era known as the Boring '20s) by a consortium of American dentists and other do-gooders devoted to oral hygiene for children. They wanted to help balance the fear of the pain of tooth-losing with the joy of accumulating wealth. The fairy conceit was a no-brainer: Existence of fairies was pretty much a given at the time, in part due to Arthur Conan Doyle, the walrus-jowled creator of Sherlock Holmes. Doyle spent his final years of life annihilating his reputation as a paragon of logic and reason: He endorsed a set of obviously doctored photographs purporting to show gossamer-winged fairies frolicking in the English countryside with two adorable little girls. The adorable little girls, it would turn out decades later, were malicious little liars.
No one at the time claimed the Tooth Fairy was real (it was mom 'n' dad, as every mom 'n' dad knew), but thanks to Doyle the platform for the myth — the possibility of the existence of fairies — seemed like solid forensic science. The Tooth Fairy was a plausible bit of nonsense. I always loved the idea of the character and pursued it obnoxiously with my own children, using it as an opportunity for education.
My older kid, Molly, was a bit too serious, so she had a gruff tooth fairy named "Fred." … My younger kid, Dan, was a bit of a hellion, who, classically, Resisted Authority. His tooth fairy wrote to him on letterhead (computers and printers had evolved by 1989) from the office of "Bernard Fenstermann, attorney at law, and Tooth Fairy." …I never got to try out another Tooth Fairy. I have lots of them, though, still in my noggin. (One of them, Lucretia the Tooth Fairy, is at least mildly evil. She extorts.)"


In Michael Berry's "Translator's Afterword" to Yu Hua's To Live (Anchor Books, 2003), he notes the author's works: "stood out for their brutal, matter-of-fact depictions of violence, prompting Mo Yan, the author of Red Sorghum, to remark, 'I've heard that [Yu Hua] was a dentist for five years. I can't imagine what kind of brutal tortures patients endured under his cruel steel pliers.'" [Originally in Mo Yan, "The Awakened Dream Teller: Random Thoughts on Yu Hua and His Fiction", p 1 in Yu Hua 2000 Collection: Contemporary China Literature Reader, Ming Pao, Hong Kong 1999.]

Alaa Al Aswany author of The Yacoubian Building, in Egypt in the Dentist's Chair in The New York Times, 1/2/2014: "Novelists work hard to acquire human experience. They search for characters who might inspire them. They go to unusual places to collect the necessary material for their novels. I am lucky not to have had to undertake these adventures because I am both a novelist and a dentist. The dentist's profession enables him to see so many varied examples of humanity that his clinic sometimes resembles the backstage of a theater, where the performers, out of costume and minus makeup, are no longer acting."

Joshua Ferriss's To Rise Again At A Decent Hour (Little, Brown and Company, 2014) was nominated for a Booker Award, and, as Janet Maslin noted in her review in The New York Times, 9/15/2014, "hits a high-water mark in the literature of dentistry, however limited that may be." Ferriss commented to NPR on 6/17/2014: "When we go into the dentist, we go in, sit in the chair, try to bear up, and then flee as quickly as we can. Here's a guy, I'm thinking of a guy who's got to be there every day — eight, 10 hours a day — who has no relief from that decay, who has no relief from the worst mouth problems that people suffer from. And he's already kind of dour; he's already kind of a pessimist about the world. And when he has to spend all of that time inside these wrecks of mouths, it just makes things worse. It works him down and works him down to the point where, at the beginning of the book when we first meet him, he's pretty much in constant despair."

UPDATED IMAGES OF DENTISTS AND PREVENTIVE TOOTH CARE:

Nora Lee Mandel is a member of New York Film Critics Online. Her reviews are counted in the Rotten Tomatoes TomatoMeter:


Complete Index to Nora Lee Mandel's Movie Reviews


My reviews have appeared on: Film-Forward; FF2 Media; Lilith, FilmFestivalTraveler; and, Alliance of Women Film Journalists and for Jewish film festivals. Shorter versions of my older reviews are at IMDb's comments, where non-English-language films are listed by their native titles.


In Movies::

The Quintessence International article quotes Dr. Irwin Mandel's 1996 keynote speech "On Being A Scientist In A Rapidly Changing World", at a symposium on research ethics sponsored by the AADR: "[T]he defining images for many of us in the biological and health sciences were from movies. . .Louis Pasteur as played by Paul Muni; Paul Ehrlich as depicted by Edward G. Robinson; and Ronald Colman as the fictional Martin Arrowsmith. . .who dedicated himself to the pursuit of scientific truth, despite social and community pressures to compromise."
I dedicated my reviews of the films at the 2011 Human Rights Watch Film Festival in memory to my father the activist for preventive care as a human right.




Babyteeth (2020)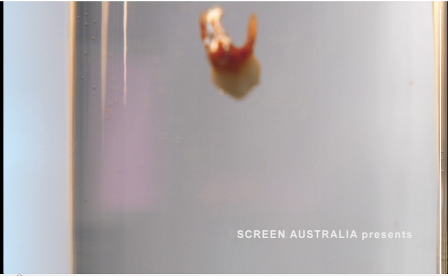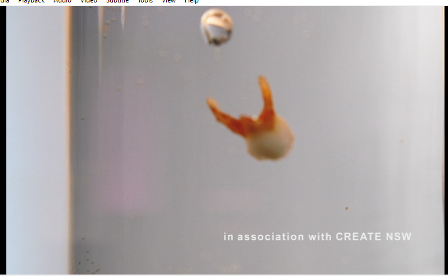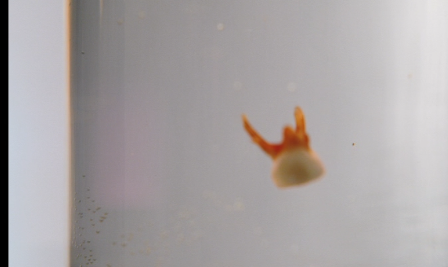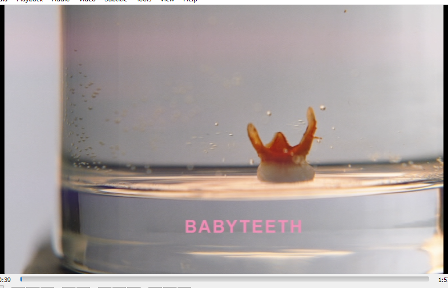 I so love the opening sequence of this Australian film directed by Shannon Murphy and written by Rita Kalnejais from her stage play, that I'm posting these unauthorized stills because I'm annoyed and frustrated that none of this imagery was included in any of IFC Films' promotion or publicity. The film did have a dental advisor – Richard Widmer. But I'm not sure if the music accompanying the drifting tooth is by scorer Amanda Brown or Mozart who the main character favors.
Spunky sixteen-year-old Milla (played by Eliza Scanlen) casually mentions to her 23-year-old punk boyfriend Moses (played by Toby Wallace) that she still has a baby tooth. Its removal becomes a humorous and moving symbol both of her maturing and the shortness of her life. (preview at 2020 New Directors/New Films of Film at Lincoln Center/MoMA)


Balzac and the Little Chinese Seamstress (Xiao cai feng)

Becoming Anita Ekberg (2014) Part of a series of shorts essays by Mark Rappaport on Hollywood images, his exploration of what turns an actress "from merely a sex symbol. . .into a "sex goddess", through Ekberg's career, includes beautiful white teeth. Focusing on Federico Fellini's short film "The Temptation of Dr. Antonio" in the anthology Boccaccio 70 (1962), Fellini zooms in on her smile when she is first a huge billboard, and Rappaport ruefully narrates: "You with lips the size of the largest movie screen in the world, and perfect terrifying teeth to go with . . .that were too much for any man." The milquetoast doctor is driven crazy. (previewed at 2015 Art of the Real of Film Society of Lincoln Center)

Blue Jasmine (2013) I'm not sure if "Dr. Flicker" (played by Michael Stuhlberg) is the first dentist in a Woody Allen film, but he quickly goes from a nerdy (presumably Jewish) boss to an extremely sexually harassing one of the nervously brittle middle-aged title WASPy-ish character played by Cate Blanchett, just when she was settling into her first job, as his receptionist.
My dentist, a former student of my father's, told me this film generated a protest letter in the New York State Dental Association journal against the continuing negative representation of dentists in movies.


Boy Meets Girl (1984) Leos Carax's stunning debut, I saw in its 2014 restoration I previewed at Film Forum, includes what is probably the most erotic discussion of saliva. "Alex" (Denis Lavant) overhears a post-coital evaluation between his ex-lover and her new lover, full of double entendres (at least in the English subtitles) about preferring wet or dry in the mouth and elsewhere during lovemaking, and the importance of saliva in providing pleasure. Sometime I'll get this new print on DVD just to transcribe this interchange.

Bright Days Ahead (Les Beaux Jours) is transgressive enough in featuring a beautiful 60-year-old woman (Fanny Ardant), living on the French coast, having a passionate adulterous affair with an under-40 hunk (Laurent Lafitte), the computer teacher at her local senior center, but even more so that she's a just-retired dentist and their relationship starts when she helps him with a toothache, at her practice where her husband (Patrick Chesnais) still partners. Colleagues still tout she was the best in the area, even as she quit in a fit of pique over a patient's insistence on unnecessary cosmetic dentistry. Her husband's encouragement for her to get involved with an NGO providing medical care to the under-served which needs a preventive care dentist does prove key to her maturely ending the disruption to her marriage. It's based on a novel not available in English. (previewed at 2014 Tribeca Film Festival)

Charlie and the Chocolate Factory

Django Unchained (2012)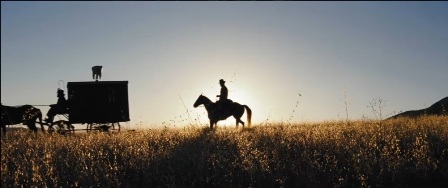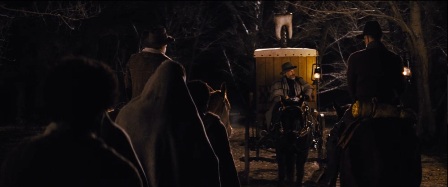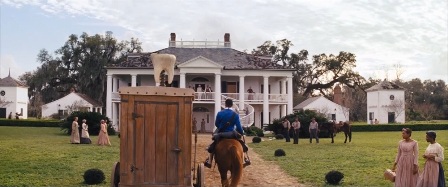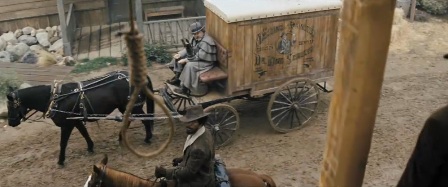 Writer/director Quentin Tarantino has created the most badass dentist hero in the movies, over the many sickly images of Doc Holliday as a gunfighter. Inspired by the style of Sergio Corbucci's Italian 1966 original (thanks to Film Forum for screening) -- and its blue-eyed star Franco Nero memorably cameos here – his Oscar-winning script turns it into a "Spaghetti Southern", set in 1858, two years before the Civil War. The titular slave is freed by and partnered with the German-born "Dr. King Schultz" (played in an Oscar-winning performance by Christoph Waltz) -- charming, intellectual, well-dressed ("fancy pants" as one about-to-be-shot villain sneers), verbose with a sophisticated vocabulary, very much anti-slavery, and deadly effective with a gun, as well as very careful to abide by the letter of the law in carrying out swift, and profitable, capital punishment in his second career in "corpses and cash". He gains easy entrée into towns by traveling in a very distinct dentist's wagon marked "Painless Surgeon/Dentist" with his smiling portrait on the side, as seen in The Weinstein Company's various trailers. (Thanks for the stills conversions, Avi!) The striking image of a giant tooth, with a gold filling, jolting back and forth on top is repeated frequently, and it's also – spoiler alert—a handy place to put explosives when they're under attack. When he introduces himself to slave traders, they ask: What kind of doctor? He looks up at the so obvious tooth before replying: A dentist. "Django", too, asks: What kind of dentist are you?. In Tarantino's original script, he responds with a laugh: I haven't practiced dentistry in five years. Not to say once I know you better, I wouldn't like to get a look at that mouth – I'm sure it's a disaster – But these days I practice a new profession. I'm a Bounty Hunter. This script only describes him riding on horseback, so perhaps the distinctive wagon was conceived by the late production designer Michael Riva. While there is little reference otherwise to dentistry, his cultured and educated European background is contrasted with the faux French aristocratic pretensions of the ignorant slave owners.
Just when I was considering buying the first bobble-head doll of a cinematic dental hero, "Schultz" was pulled from NECA's production, so I'd have to pay over $200 for what's now a limited edition collectible: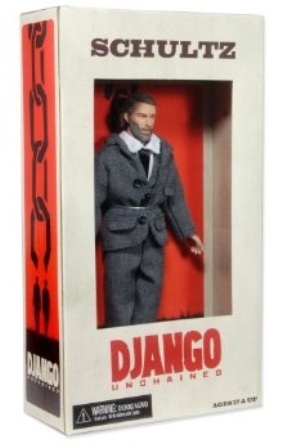 (updated 5/31/2013)


Don't Be Afraid (No tengas miedo) (2011 from Spain) (previewed at 2011 Spanish Cinema Now of Film Society of Lincoln Center) found a new way to make a dentist a villain – as a father who rapes his young daughter, making his home-based office and her later assisting him as a dental hygienist that much more disquieting.

Mexican co-writer/producer Guillermo Del Toro of the 2011 big-screen re-make of TV's Don't Be Afraid of the Dark is quoted in the press notes: "I've been obsessed with the tooth fairies since I was a kid. I wondered: Why do they want the teeth? Do they eat them; do they make little murals with them? What do they do with the teeth they have? I never got a satisfactory answer." He explained in an interview on Charlie Rose, 8/25/2011, he wanted "to link fairy folk with the dark secrets of mankind". With a complicated medieval back story about some deal between the supernatural underworld and a pope, his vision may be the scariest, most aggressive, and blood-thirsty tooth fairies ever, especially on film.

Empty Nest (El nido vacío) (previewed at 18th New York Jewish Film Festival of Film Society of Lincoln Center/The Jewish Museum) (Noteworthy for a series of fantasies in a dentist's office, mostly sexual with a hygienist.)

Ernest & Célestine (2013) (images courtesy of GKids)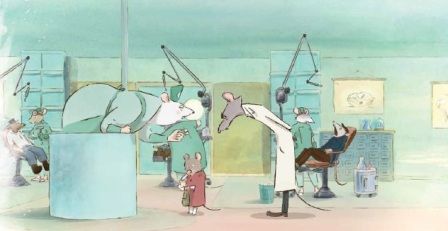 Though inspired by the Belgian children's stories, the promoters noted to me in a FaceBook message about this creatively modern re-telling in animation of the European legend of the Tooth Mouse who takes baby teeth and buries them underground: "Hi Nora! The story of ERNEST & CÉLESTINE was actually an original screenplay by Daniel Pennac and not based on any of Gabrielle Vincent's books. Wonderfully imaginative, isn't it?"
Pennac explained in the press notes: "In the world of the mice, they are obsessed with their children growing up to become dentists because mice incisors aren't just their primary means of existence but also the tool to which they owe their civilization. Celestine finds herself caught up in a situation where she is being forced to become a dentist when all she wants to do is paint and draw. In reality, the little painter Celestine is in fact Gabrielle Vincent. Benjamin Renner, who made the film, made Celestine left-handed like Gabrielle was. I talked to her family after she had died and discovered that Gabrielle was slim and had a little mouse's face and plenty of character. When she drew Celestine, it was practically a self-portrait."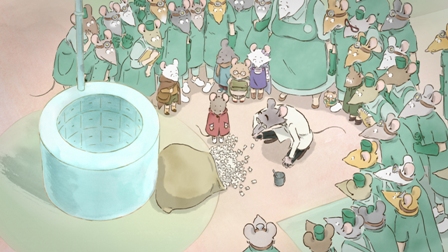 Célestine submits stolen teeth to dental school.
Though most of the portrait of a dental school that re-purposes baby teeth into rodent mouths is charming, The Dentist is a stern teacher, and the only image promotionally available makes it seem as if the tone is a more stereotypical threatening dentist's chair, with a scary file, than dentistry here is actually portrayed: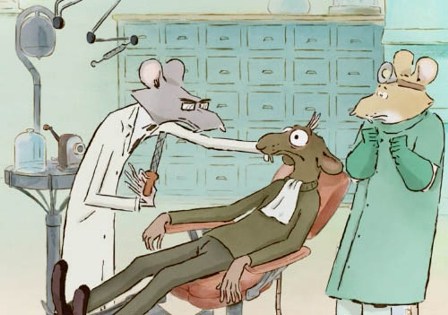 Gkids Posted on FaceBook: "We love the poster advertising cheese-flavored toothpaste at this mouse village dentist's office.":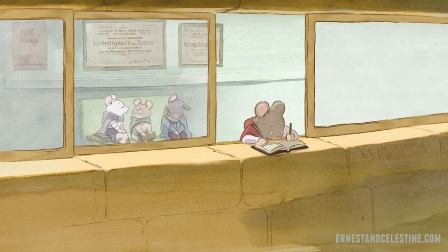 Also amusing are the bear parents who make a profit on both ends of a lack of preventive dental care: the mother "Lucienne" who sells teeth and the father, "Georges - Le Roi du Sucre (King of Sugar)", who sells lots of sweets.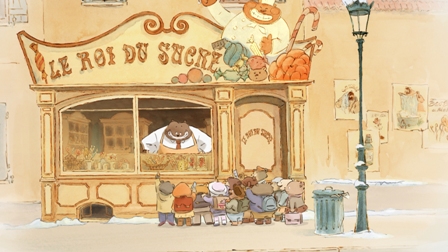 (Quotes from the clever English-language dental dialogue forthcoming.) (updated 4/30/2014)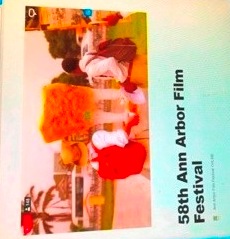 Faire-Part (2019) In this documentary, 4 filmmakers, 2 from D.R. Congo (Nizar Saleh, Paul Shemisi) and 2 from Belgium (Anne Reijniers, Rob Jacobs) explored the how's & why's of filming street performers in Kinshasa. Two performers are seen making a paper mache tooth painted with gold that is used as a political statement about independence. They carry the giant tooth to the foot of the monumental statue of Patrice Lumumba, the independence leader and first Prime Minister of the Republic of Congo, read from his letters, then from a report that describes how his assassins dissolved his body in sulfuric acid until all that was left was his gold teeth. (streamed at 2020 Ann Arbor Film Festival)

Ghost Town (review forthcoming) (Though released in the summer of 2008, Ricky Gervais's Upper East Side Manhattan dentist is in effect a Scrooge, an impatient, isolated misanthrope who likes inflicting pain on his patients, until he falls in love with his neighbor.)

The Hairy Tooth Fairy (El Ratón Pérez) (2006 from Argentina) (seen at Tribeca Film Festival, since available streaming on Amazon Prime) In 1988, my father sent me pages 79 – 82 of an unidentified text on the history of cultural traditions for baby teeth and tooth fairies, that cites research by Wells and by Hand earlier in the 1980's. Since then, Selby Beeler wrote Throw the Tooth on the Ground: Tooth Traditions from Around the World, with illustrations by G. Brian Karas (HMH Books for Young Readers, 2001). Included was the European mouse that this delightful animated/live action family film draws on. Here the baby teeth are further imagined as being turned into special pearls which are sold to garner the coins left under children's pillows. Interestingly, the villain who wants to control Señor Pérez for his own financial gain operates in a dentist-like chair.

Hospitalité (Kantai) (2010 from Japan) (previewed at 2011 New Directors/New Films of Film Society of Lincoln Center/MoMA) – In comically deadpan fashion, demonstrates what may be the most thorough example of daily, ritualized toothbrushing ever captured on film.

I Live In Fear (Ikimono no kiroku) opens with the image of an immediate childish fear – a dental exam. That gets put into perspective when the dentist has to mediate for a family torn apart over fears of the patriarch's insanity, ruin of his business, of eventual nuclear annihilation, and even the destruction of the sun. Directed by Akira Kurosawa in 1955, it wasn't seen in the U.S. until 1967. (I saw it at the Kurasawa Centennial at Film Forum)

Inherent Vice (2014) (kudos to Joanna Newsom's distinctive narration) In adapting Thomas Pynchon's satirical noir, writer/director Paul Thomas Anderson kept the amusing central conspiracy, as described in the book about The Golden Fang: "It's a syndicate, most of us happen to be dentists, we set it up years ago for tax purposes, all legit." (This explanation is cheerfully provided in the film by a cocaine and sex addled "Dr. Blatnoyd" (played by Martin Short). As legit as a profitable operation in distributing heroin, etc. to junkies, then replacing their rotted teeth in a large clinic.

In My Father's House (previewed at 2015 Tribeca Film Festival) Note: In this documentary, the closing image is of the recovering alcoholic, formerly homeless, almost toothless father brought to the dentist by his finally forgiving and accepting adult rapper son for a new set of teeth. With a show-off grin, he is now finally convinced that he has the confidence to stay clean and get a job. In another festival documentary The Wolfpack, a similarly glaring symbol that this isolated NYC family has had no contact with the outside world is the five boys' lack of dental care and orthodontia.

Into the Blue

The Lobster (2015) (review forthcoming) (previewed at 2015 New York Film Festival of Film Society of Lincoln Center) In this dark, deadpan, comic satire of a match.com world where everyone has to be coupled or else, the rebellious French maid in "The Hotel" (played by Ariane Labed) explains she wants to join "The Loners" in "The Woods" because she's tired of being matched with a dentist who is always insisting she floss and checks on her teeth brushing. Though I didn't get her full rant, it was very funny, so I hope to eventually get her whole dialogue.

Minyan (2020) (at 2021 New York Jewish Film Festival of Film at Lincoln Center/The Jewish Museum/ seen courtesy of Strand Releasing)

The Next Three Days (2010) (review forthcoming) Written and directed by Paul Haggis, this American re-make of the French film Pour Elle opens with a gratuitous dig at women dentists. The central happy "Brennan" couple are out to dinner with his brother and wife "Erit", played by the very attractive Israeli model turned actress Moran Atias, who accidentally sets off her sister-in-law in a rage. To calm his wife down as they leave the restaurant, the hero, played by college teacher Russell Crowe, crassly jokes about her breasts hanging in patients' faces. The sister-in-law is only glimpsed subsequently and has zero to do with the rest of the film, so the only point for this lame comment seemed to be to stress that the wife was having anger management issues that day.

Olympic Dreams (2020)
Written by star Nick Kroll and Alexi Pappas and directed by Jeremy Teicher, this is one of the few rom coms where the nice guy dentist "Ezra" is actually seen in a dental office and talking about preventive dentistry, like flossing – as a volunteer at the Winter Olympics to real Olympic athletes. (preview courtesy of IFC Films)

Penguin Highway (ペンギン) (2018)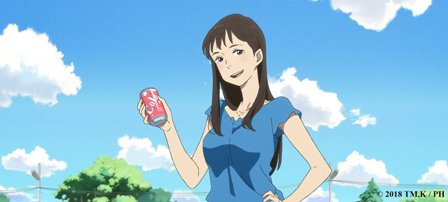 Based on the Japanese sci-fi-ish 2010 novel by Tomihiko Morimi that was serialized as a manga in 2018 and will be available in English the end of April 2019, this is a charming anime children's story that also celebrates science education. Debut director Hiroyasu Ishida helms Makoto Ueda's script. My dad the Dental Scientist would have loved that the story is set up in a dental office and follows the child scientist doing careful scientific observation, and hypothesis testing backed-up by research. Unfortunately, all his on-screen writing is mostly in un-translated Japanese, probably even in the alternative English-dubbed version.
Very scientifically minded fourth-grader Aoyama is investigating the mysterious appearances of penguins in his town, while dealing with fears about his loose tooth. When ee and his school bully Suzuki are both waiting at the dentist's office, he sees his chance for revenge. Aoyama scares the big bully into thinking his appointment to get his wisdom teeth out is really about a dread tooth disease that will infect all his teeth and kill him, so the dentist will have to slowly pull out all his teeth.
While the dentist tries to reassure Suzuki, his Lady Assistant comes out to teach Aoyama a lesson. She sits next to him and shares his National Geographic Magazine, making him feel guilty, and he apologizes for scaring Suzuki. She admires a photo: I love penguins., and tears out the page. Though at home he is thinking about her big boobs, he also studies up on penguins. Outside, the bully catches up with him. But the Dentist Office Lady rescues him, then distracts him while she pulls out his loose tooth with a long string by turning a soda can (above) into a penguin.
Together they figure out her ability to project these images is literally other-wordly, with some environmental message about saving ocean habitats. (at 2019 New York International Children's Film Festival) (preview courtesy of Eleven Arts)
(4/4/2019)

Phil (aka The Philosophy of Phil) (2019) In this charming dark comedy, "Phil McGuire" (star/director Greg Kinnear) is a divorced, depressed dentist, almost suicidal as he contemplates his canister of nitrous oxide and jumping off a bridge. Maybe scripter Stephen Mazur picked that profession because he thought it was boring. (The film's publicists must think so, too, because there's no still photo of him in his office, and I'm not supposed to do a screen capture.) He tries to explain why he went off pretending to be someone else, a happy-go-lucky Zorba-the-Greek type guy: This dentist was not a happy man. Then this man walks into the room.- that was "Michael Fisk" (Bradley Whitford), who he's sure has it all together with an amazing life, spouting Socratic sayings – until he doesn't. "Phil"s peppy receptionist "Rahel" (April Cameron, who also deserved a publicity still), had just given up calling him to come deal with his patients with real dental problems, so leaves him a note among the piles of messages that makes a lovely speech: I waited for you as long as I could. Please consider this my resignation. In the three years we worked together I came to admire you. You didn't have the most exciting job, or glamorous, but you showed up every single day, you did your best, and you gave people nicer teeth. I was so proud to be part of that, but now it's over, and that makes me super sad. Goodbye, Dr. McGuire, I hope whatever you're doing brings you happiness. [Spoiler alert] "Phil" does go back to his own life (as "Mrs. Fisk", played by Emily Mortimer, demands), including back to work at his dental office, where his receptionist is even cheerier. (preview courtesy of Quiver Distribution) (updated 7/17/2019)

Quay, seen in The Quay Brothers on 35 MM (2015) (previewed at Film Forum) Director Christopher Nolan interviews Stephen and Timothy Quay about how they make their dark, demented stop-action animations. After describing how they go to doll fairs to find the broken and rotting doll parts, they grin that the best way to make a puppet look like it's salivating is to apply olive oil on its mouth.

Reign Over Me (review forthcoming) (Among other points in this muddle, Don Cheadle's cosmetic dentist's mid-life crisis does not result in him realizing that he can do more in dentistry than veneers, but only that he can beat back a false inappropriate sexual advance charge and boss around his colleagues.)

The Secret Lives of Dentists

The Revisionaries (briefly reviewed at 2012 Award-Winning Docs at 2012 Tribeca Film Festival) – At the center of the documentary is, surprisingly a politicized dentist, Don McLeroy, who is also a Sunday school teacher, "a young-earth creationist" and became born again by a conversion to belief in the supernatural. He provides testimony to why he feels it's OK to ban evolution from science textbooks and actively proselytize patients while he's working on them in his practice: "Since that day, I have done a lot more reading and studying and thinking about what is the truth. I am now totally convinced that the Bible and Christianity are true. Are there intellectual and rational difficulties to my faith? Yes. But, I have come to see that all people have rational problems with what they believe. Even the most dogged atheist is left with 'something from nothing'. That certainly is not rational. For me, Christianity brings everything together, in thought, in science, in history, and in life." Which are principles my father thought were antithetical to the profession of dentistry.

Rise of the Guardians (2012)


(Photo Courtesy of DreamWorks – © 2012 - DreamWorks Animation LLP)
The lovely and entertaining DreamWorks animated film directed by Peter Ramsey and screenplay by David Lindsay-Abaire is based on the continuing Guardians of Childhood book series by William Joyce, and a Reel FX short film he directed The Man in the Moon. Just mentioned and glimpsed in that first (picture) book in the series, "The Tooth Fairy" (voiced by Isla Fisher), drawn as a half-human, half hummingbird looking like something of a cross between a Celtic and Hindu goddess, gets equal, er, footing with other Western-centric legends -- Santa Claus, the Easter Bunny, the Sandman, and Jack Frost-- as a protector of childhood, especially from The Bogeyman, known as "Pitch" (as in Pitch Dark) who turns dreams into nightmares and drains hope, even as she humphs that she has to work year-round compared to most of the others. In the press notes, Joyce describes them as "cool and grand and magnificent and heroic. . . They have giant empires that oversee what they do, whether it's traveling the world in one night to deliver presents and Easter eggs or flying around 365 nights retrieving baby teeth . . . I wanted to build a history for these guys. That's why the movie picks up about 300 years after the resolution of the book series." Ramsey, the director, described: "We envisioned her as a hummingbird because she's always on the job. . .She's always flitting here and there, always with a thousand things to do, her mind always in a million places at once, always talking, always communicating. . . . For a long time, the Tooth Fairy was, conceptually, one of the trickiest characters to get right. . .But there were a few tests that the animators did early on with Isla's voice where we all went, that's the Tooth Fairy. Isla is a great comedienne. She also handles these very emotional scenes, with the perfect balance of toughness and vulnerability, where you really see what matters to her about her work. She gets all sides of Tooth dead on." The scriptwriter Lindsay-Abaire: "Tooth is an air traffic controller, managing all of the children and their teeth in every country." Production designer Patrick Hanenberger explained her palace in Southeast Asia and inspired by Thai architecture, though she doesn't look Asian and no apparent Asian legends for deciduous teeth seem to be referenced (and Hollywood financial analysts predict that will hurt the reception of the film in the biggest market of China): "[I]n the Tooth Fairy world there's lavender, salmon and preach, accented by Tooth's iridescent turquoise." Art director Max Boas described: "It's very bird-based and has a lot of wing and beak motifs. . .Tooth is amazingly complex and a really fast communicator. Since she stores the baby teeth of all mankind, she's basically a librarian, so we wanted her environment to have the sense of a library. . .There's tons of detail everywhere: carvings, mosaics and wall murals, because it's all about communication and visual information. It's the most visually overwhelming of all the locations because it fits her personality best. Her palace is made up of giant columns that represent the continents of the world. . .Within those continents are rings that are organized by country, state, city, street, and house, and within that are millions of little boxes in which the fairies store the teeth. It's all organized, color coded and really beautiful." (I didn't see it in 3D).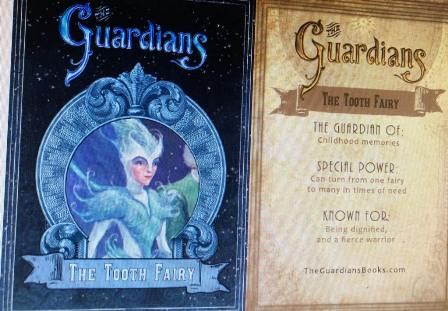 - Trading Card - Atheneum Books for Young Readers Illustrations Copyright William Joyce 2011.

While I haven't yet read Toothiana, Queen of the Tooth Fairy Armies chapter book to compare the film with the source material as to where the fairy's good dental practices came from, "Tooth", as she calls herself, explains how for four hundred years she has supervised the collection of baby teeth by tiny fairies, and stores them as children's earliest, precious memories, which I thought was a nice psychological take on traditional connections to deciduous teeth. To the revulsion of the little girl she's playing with: Look at all the pretty teeth with the cute little blood and gum on them! As cute as Jack Frost is, she's fascinated by what's in his mouth: Hello Jack, I've heard a lot about you. And those teeth!. . .Open Up! Are they really as white as they say? Yes! (Perfect for almost kissing, too). When the legends all, er, pitch in to help her, she has to intervene to protect a mouse helper in a nice reminder of that, er, root of the Tooth Fairy myth: That's our European division. Even when they are dragging children back to bed, she makes sure to brush their teeth, and reminds all the children: Don't forget to floss!
The design of the Tooth Palace and its Guardians of Memories is gorgeously detailed in The Art of The Rise of the Guardians by Ramin Zahed (Insight Editions, 2012, and thanks to DreamWorks for the promotional copy), with explanations from technical, character, matte, model, surfacing, layout, CG, effects, the writer and other artists involved, particularly in "Sequence 1300" inside the Palace when all the Guardians help the Fairies. Too bad this lovely film was not a box office success and led to lay-offs at Dreamworks Animation, so there will be no sequels with Toothiana.
Much as I was charmed by this Tooth Fairy, I was brought up short by "Clown Panties" episode of Inside Amy Schumer (1st broadcast 6/13/2013), she "Goes Deep" with a little boy who looks bi-racial with a loosely curly Afro. She asks him: "Can you please describe what you think the tooth fairy looks like?" Boy: "I think she have, uh, wings and she can fly and be quiet to take people's tooths and give them money. And I think she got white skin." Amy was startled: "Why?" Boy: "Because I just watched a movie of a tooth fairy." Amy persists: "Some of them are black. Are you comfortable with that?" Boy: "Yeah, I feel okay about it." (updated 5/22/2015


Ronnie's - In a documentary about a jazz musican, you don't expect dental problems to loom large in a life. But as told by his partner and daughter in this film directed by Oliver Murray, the depression suffered by Ronnie Scott (1927 – 1996), a Jewish saxophonist/eponymous club owner in London, was severely worsened by his dentist's incompetence. They report that over two years of excruciating pain, the dentist removed all of Ronnie's teeth for replacement by porcelain implants – with no sensitivity to a musician's embouchure, such that he was never able to play as well again, with concomitant mental deterioration, leading to overuse of sedatives. (preview at 2020 DOC NYC Festival)

A Serious Man (2009) The Coen Brothers explain the fable of the dentist.

Simon (2004 from the Netherlands) (review forthcoming)

The Sisters Brothers (2018) – In this re-interpretation of the cross-country quest as a preventive-dentistry Western, set in 1851, Eli Sisters (John C. Reilly) is a gun-for-hire for primitive retribution, but is fascinated by new technology, especially for personal hygiene. Even as he spends most nights by a campfire and long days heading out to Oregon, he is enraptured by a new toothbrush and cake of cleaning paste, that comes with use instructions. When he teams up with the urbane scout John Morris (Jake Gyllenhaal), he is pleased with himself when the educated, suit-wearer is brushing teeth river-side at the same time. (There's no publicity stills of this scene.) I look forward to seeing if this civilizing detail was in the original novel by Patrick deWitt, which was adapted by director Jacques Audiard & Thomas Bidegain. I would have loved to ask my dad if this history was accurate.
Sheri Linden, film critic with Hollywood Reporter, noted, in "Critics' Debate: The Great Screen Performances of 2018" on 11/30/2018: "I was surprised and delighted to see John C. Reilly step into the lead for The Sisters Brothers, anchoring the unorthodox Western with his rich and nuanced portrait of a hitman who envisions a gentler life. To watch his character discover the wonder of teeth-brushing is to see an actor turn a moment of gentle physical humor into the point where the hardened shell of a life might just crack open." (updated 11/30/2018)


Smaller and Smaller Circles (2017) Based on a popular Filipino mystery novel by F.H. Batacan (that I haven't read yet but evidently has a different ending), director Raya Martin's very noir interpretation of the script by Raymond Lee and Ria Limjap is enmeshed in abuse of children, particularly by priests. But it is two Jesuit priests who are also forensic scientists Fathers August "Gus" Saenz, sounding like "science", (Nonie Buencamino) and Jerome Lucero (Sid Lucero) who step by step narrow in that the serial killer of young boys who is removing particular organs and their faces is a dentist in the mobile health clinic serving the victims' slum, Dr. Alex Carlos (Jun-Jun Quintana). Unlike most films with a murdering dentist, this goes to a great extent into his background, by having many scenes from his point-of-view growing up "smart" and "weakling" in the same slum, ashamed to have been abused by his gym teacher, and a sort of confession to Father Gus (who earlier avoided going for treatment of a toothache because "I hate dentists", but which also gives him the clue that the weapon is a dental elevator). In balance, there is also a nice, dedicated young dentist at the clinic, Dr. Gino Sta. Romana (Ross Pesigan) who serves the kids well. (preview courtesy of Uncork'd Entertainment) (2/27/2019)

Speed Sisters (previewed at 2015 DOC NYC Festival) Surprising dental connection: Countering stereotypes of Palestine, one of the fathers of the young Muslim Palestinian women car racers profiled in this documentary, and the most supportive, has a thriving business making dentures.

Syndromes and a Century (Sang sattawat) (2006 from Thailand) (review forthcoming)

Touchy Feely (2013) Writer/director Lynn Shelton takes in a different direction the usual image of an uptight, middle-aged dentist, who retreats into his dental x-ray room for safety. "Paul [Miller?]" (played by Josh Pais) has a family dentistry practice in Seattle, when his standard cleaning of a musician friend of his daughter's, who hasn't been to the dentist in years, seems to solve years of suffering from TMJ. But unlike a former dentist of mine who bragged about such an accomplishment, this dentist is surprised not only by his healing hands, but how the word-of-mouth spreads and (temporarily) fills his waiting room. This leads him on an adventure through alternative therapies, such as Reiki, including meditation which my dad successfully turned to after his heart attack, though the Woodstock turn was a bit cliché and wasn't necessary to make the point of self-exploration and personal change.
From Sheila Roberts's Collider interview, posted 8/30/2013, "Josh Pais Talks TOUCHY FEELY, Researching His Role. . .": "Q: What about the dental skills? You looked very convincing as a dentist. PAIS: Thank you. I actually worked with a dentist in New York who brought me in and set me up. When I was training, he literally brought in his own receptionists, and he had me work on them. He said, 'It's for a movie' and they were like, 'Oh, okay.' I'm not bad, seriously. In the movie, I was actually cleaning people's teeth. I was really doing it. And there was another dentist in the office right next door and he gave me some skills. Those glasses that I was wearing were his." Folks have posted on IMDb that the office scenes were filmed at their dentist's actual office, and the hygienist there showed Ellen Page what she needed to do for her portrayal of her father the dentist's assistant. (updated 9/7/2013)


Trials of Spring (multi-media project previewed at Human Rights Watch Film Fest '15: NonViolence & Revolt at Film Society of Lincoln Center), included the short film Bahrain: Our Oath, directed by Lauren Feeney, streaming at The New York Times, about Dr. Nada Dhaif, a dental surgeon who organized medical care for protestors, was arrested, beaten, tried, acquitted, and now offers rehab services online and one-on-one to families in the movement. (updated 6/19/2015)

Tuesday, After Christmas (Marti, dupa raciun) (2010 from Romania) Writer/director Radu Muntean calls the very sexy in bed and very professional in the office mistress Raluca (played by Maria Popistaşu) a pediatric dentist, but it looks like in the U.S. she'd be her adulterous lover's daughter's orthodontist. Which leads the wife to deliver an impassioned line when he confesses to her: You let the same hands that give you a hand job into your daughter's mouth? At a press conference at the 2010 New York Film Festival of Film Society of Lincoln Center, he explained that he wanted "Luca" to have her own profession so that it's clear she's not in the affair for the very bourgeois husband's money. He also wanted her to be very competent in a technical profession that would put her into contact with the daughter.

Whole Nine Yards

Wolfsbergen (2008 from the Netherlands) (review forthcoming, as seen at Film Society of Lincoln Center's Film Comment Selects) – A dentist gets quite House-like in challenging a patient about her flossing habits, but, hey, his marriage is falling apart and family imploding.

You, Me and Us (Un enfant de toi) (2012) While the dentist "Victor" is played by the cute and charming Malik Zidi, up against her brooding, artistic, promiscuous ex-lover "Louis" (played by Samuel Benchetrit) with a slouch, tousled hair, and irresistible chemistry, he doesn't stand a chance by seeming much too conventional, what with his much nicer apartment, wonderful step-father relationship to the other guy's adorable daughter, and willingness to settle down by having a kid together. It is that much more ironic that this lover living with the dentist, "Aya" (played by the director's daughter Lou Doillon), has a very prominent, old-fashioned sex-kitten overbite. (previewed at 2013 Rendez-Vous with French Cinema at Film Society of Lincoln Center)

On Television:: (Complete credits at Internet Movie Database):
I could credit to my father's research each forensic use of saliva in every DNA or other test in all those cop and other shows, but I'll instead just continue noting the stereotypical or unusual images of teeth, dentists, and dentistry that he enjoyed noting.


I think my father would have really liked this GEICO commercial, running Summer 2020, "Morning Motivation With DJ Khaled". The company synopsis: "DJ Khaled gives advice to motivate Devin as he brushes his teeth and gets ready for the morning", and in fact does coach him correctly.

On PBS, Dollars and Dentists (first broadcast June 26, 2012), Frontline and the Center for Public Integrity investigated "the shocking consequences of a broken dental care system", reminding me how my father championed quality affordable dental care, particularly for health and cost saving prevention, and was always sorry his lobbying efforts didn't overcome objections from other dentists to keep them out of Medicare.

A blogger's Top Moments in TV Dental Comedy: 5. Happy Days, Season 8, Episode 10, "It Only Hurts When I Smile"; The Brady Bunch, Season 1, Episode 20, "Brace Yourself"; The Cosby Show, Season 2, Episode 16, "The Dentist"; Bill Cosby, stand up routine; and The Carol Burnett Show, Tim Conway and Harvey Korman doing "The Dentist Skit".

[Sorry, I need to figure out an order – date? Most recent first or last? Alpha?]

In PBS Masterpiece, the BBC's Us, written by David Nicholls, based on his novel (first broadcast July 2021), 3rd episode, the middle-aged Danish woman "Freja" (played by Sofie Gråbø) who is staying at the same hotel in Venice as the central character "Douglas Peterson" (Tom Hollander) gets to describe her background, beyond that her trip is marking her divorce: He: I was originally in biochemistry - boring. She: Not as boring as dentistry. He: You're a dentist? Now I feel self-conscious about my teeth. She: Me too. People always want to see if you practice what you preach…My husband had an affair with our dental hygienist- not easy in a shared practice…Now they are together in Copenhagen. I imaging they are just flossing, flossing, flossing away…At first it was a catastrophe. Really no one wants to see their dentist cry, tears dropping into an open mouth. It got easier, it had to.

The opening of each episode of Dexter (on Showtime, 2006 – 2013) teases the image of dental flossing, turning an act of personal hygiene into a threat. The title character is orderly, punctilious, and obsessive in his habits both to look normal and to not get caught as a vigilante serial killer. In the montage of his daily life, he carefully and forcefully flosses, then immediately morphs into a devilish glint as he uses a similar-looking string to cut the throat of a victim.

Mr. Monk: On "Mr. Monk and the Dentist" (Episode #60, Season 4, teleplay by David Breckman and Tom Scharpling, story by Daniel Dratch and Joe Toplyn, directed by Jefery Levy) is a funny satire of Marathon Man, with Jon Favreau as the dentist torturing "the defective detective", in the USA cable series about obsessive-compulsive Monk.

Desperate Housewives - from the end of the 2nd season into the 3rd season of the suburban satire had "Orson Hoge" as a psycho, detail-obsessive murderous dentist who gets his just desserts.

Ugly Betty's first season finale "East Side Story" by Marco Pennette and Silvio Horta in May 2007 featured a funny chick flick-obsessed dental hygienist played by Kristen Chenoweth (she's particularly fond of Julia Roberts having used dental floss in Pretty Woman "before she whored herself out to Richard Gere"), who figures out that "Betty"s geeky dentist (confusingly also identified as her orthodontist as her extensive braces and night retainer are singular identifiers of her titular appearance.) "Dr. Farkas" was having an affair with "Betty"s hoped-for-love's girlfriend – and "Betty" had even introduced them at a party a couple of months earlier, he played by Jesse Tyler Ferguson in the "Icing on the Cake" episode by Jeff Melman. They'd had an amusing interchange then: "Dr. Farkas": OK, Betty. All done. So now these new wires are a different gauge. So they may feel a little strange to you and to anyone who's kissing you.. "Betty": Oh, Dr. Farkas. Nobody's kissing me. Dr. Farkas: Aww, come on. There must be someone special. "Betty": Well there was a guy, but, he has a girlfriend. "Dr. Farkas": So, uh, how's it feel? "Betty": Well it was tough at first, but, now I'm happy. We're all just friends. "Dr. Farkas": No, I meant the braces.
In the final season's "Million Dollar Smile" by Chris Black and Henry Alonso Myers, broadcast 3/24/2009, she dreams that her orthodontist "Dr. Frankel" (Kathy Najimy) shows how perfect her life would be (and how worse off everyone else would be) if she had never needed braces and was beautiful with perfect teeth.


In the third season finale of Lost, in May 2007, there was a revelation about the oldest plane crash survivor, as he prepared to utilize his skeet shooting experience in joining in the defense of the beach camp against The Others: "Bernard": I'm a dentist, I am not Rambo. His wife "Rose": And don't you forget it!

Law and Order: Criminal Intent: - in "Smile" by Warren Leight and Charlie Rubin, first shown on USA October 18, 2007, Episode #136 in the 7th season, a murdered dentist is first accused of pedophilia as the reason he has a Bronx practice in addition to his Park Avenue office. His murder was facilitated by his addiction to nitrous oxide, but his young patients have really been dying due to the tainted mouthwash samples that had been donated to his office he had passed on. A year later on the 3rd season opener of Showtime's Providence, RI-set Brotherhood,"Uneasy Lies the Head", written and directed by Henry Bromell, first aired 11/2/2008, a dentist is addicted to Oxycontin, and arrested by the DEA for distributing it, and other abused drugs, through fake prescriptions.

Medium - in the 4th season's "Burn Baby Burn", a two-parter by Javier Grillo-Marxuach and René Echevarria that concluded on NBC on 3/18/2008, a divorced dentist "Dr. Leo Krane" (played by Grant Shaud) not only heads a local foundation to provide medical care to the needy – he also drugs a young prostitute into undergoing dental work like the adulterous wife he's having an affair with so when he sets the runaway on fire he can frame the husband for the wife's murder, and the foundation, and the couple, can collect on the life insurance.

Life - "Mirror Ball" (on NBC, 2/11/2009, Season 2, Episode 14), by executive producer Rand Ravich, featured "the Rock 'n' Roll Dentist" "Dr. Stanton" (played by Patrick Fabian) in his Bel Air Dental Arts practice. He linked his nighttime gig in a metal covers band with his day job by talking in double entendres, and notches on his wall to represent sexual conquests of his grateful female patients, but really he was overwriting pain prescriptions, like almost all the dentists on TV shows.

Glenn Martin DDS- on Nickelodeon beginning summer 2009 – an animated series about the dysfunctional family of an eccentric dentist. But he's on vacation, so his work seems only referred to be incidental as an interest. This isn't even the first time there's been an animated comedy series about a dentist. The 1998 – 2001 Canadian series Bob and Margaret aired in the U.S. on Comedy Central.

Bones had an unusually positive portrayal in "The Dentist in the Ditch" by Pat Charles and Josh Berman (Season 5, Episode #13, first broadcast on Fox on 1/28/2010), even if the dentist was the murder victim. The forensic technician makes a point of cleaning his skull's teeth: out of respect because he was a dentist. While he was a gay recreational football player who was being spitefully sued by his ex-hygienist, his murderer was his building contractor.

NCIS - In "Masquerade", by Steven D. Binder (Season 7, Episode #14, first broadcast on CBS , 2/2/2010) a dental office is used for something dangerous other than drugs on a TV show – to steal X-ray equipment that can be used to generate fuel for terrorists' dirty bombs. The dentist is tracked down as a potential collaborator from a social networking site for oral care providers. The movie-obsessed investigator is suspicious because Ever since "Marathon Man" I go for the dentist. They quickly determine that his supposed suicide is actually murder and he was not guilty.

Justified- "Long In The Tooth" by Chris Provenzano (Season 1, Episode 4, first broadcast on FX 4/6/2010) had a twist on the usual dental criminal in TV shows fit for a show anchored by an Elmore Leonard character: "Dr. Peter Oldham" (played by Alan Ruck) is really ex-cartel bag man "Roland 'Rollie' Pike" who used his ill-gotten gains when he fled the law and the outlaws to Panama to fulfill his childhood dream of becoming a dentist – inspired by the elf on the Rudolph, the Red-Nosed Reindeer TV special who wants to be dentist instead of a toy maker for Santa. Back in L.A., he would barter dental work for food, but he wasn't above repossessing inlays: You don't want to pay me? That's OK, but I'm going to take back what's mine! Consider me the repo man., earning him the nickname in the barrio as "The Crazy Dentist". He figures that if he can do that, he can kill a guy while escaping to Mexico with a coyote.
My dad appreciated what Julia Roberts did for flossing in Pretty Woman, so he would have liked this scene in the 4th season premiere of Justified, "Hole in the Wall" by Graham Yost (first broadcast on FX 1/8/2013). Lanky hero "Marshal Raylan Givens" (played by Timothy Olyphant) walks into his apartment over a bar to find his current sexy, young, blonde girlfriend/landlady "Lindsay Salazar" (played by Jenny Lyon) flossing in his bathroom. She purrs an explanation: Sorry, I had barbecue for dinner and I did not want to use that downstairs bathroom floss. And she continues flossing in the mirror before giving the marshal a very big welcome kiss.


In the season finale of the first season of Glee, "Journey", written and directed by Brad Falchuk (first broadcast on Fox 6/8/2010) the virginal guidance counselor informs her ex that she's now dating someone else: [My dentist]'s always been impressed by my oral hygiene. . . and then he asked me out. The second episode of the second season (first broadcast on Fox 9/28/2010), "Britney/Brittany", written and directed by series creator Ryan Murphy, played on a popular YouTube video showing a kid getting woozy after being put under in the dentist's office. The boyfriend "Carl", played by handsome John Stamos, generates enthusiasm among the glee club members to go the dentist's office after blue test stains show who needs dental care and several reveal their misinformation about dental hygiene – one satirically dumb blonde cheerleader explains why she had rinsed her mouth every day with soda: I thought Dr. Pepper was a doctor. The dentist finds she has a cavity in every tooth. Cheerleader "Santana", who says she has perfect teeth because her dad is a real doctor and she has excellent health insurance, still insists on an examination: Can I just say you are the hottest dentist I've ever seen? "Carl": I get that all the time. "Santana": You can drill me any time. His putting them under general anesthesia allows for the Britney Spears music video hallucinations. He makes a point to offer each toothbrushes.

Suburgatory: (on ABC, Fall 2011) "Dr. Noah Lerner" (played by Alan Tudyk) as described in his official sitcom "Character Bio: the suburban bon vivant. No one else comes close. After all his hard work putting himself through dental school, he decided he'd earned the right to let loose, and there is no better playground than Chatswin. He loves and frequents every square inch of the place, from the tanning salons to the hair salons to whatever other in-vogue salon might pop up. If Noah's not in suburbia, he's nowhere near home". The only dental references in the first few episodes were complaints about how much he charges for procedures, and I didn't watch much of the three seasons.

The Whole Truth - "Liars" by Jeffrey Lieber and Jordana Lewis Jaffe (first broadcast on ABC on 12/1/2010) may have had the first dead dentist on a legal show who wasn't dealing drugs. Instead, he was a "randy" adulterer, which gave the lawyers free rein for "sexualized dentist jokes" about "drilling" women. When the cops first find that the murder weapon was a dental probe, a lawyer smirks: She didn't even have the compassion to use novocaine? She is found to have smashed one of his dental awards against the wall. One of the investigators is leery about questioning his partners because he's afraid of dentists. A beautiful woman shows up claiming to have been the divorced dentist's new fiancée, enthusing about having met at a charity gala and bonding over his humanitarian trip to Haiti. She accuses the wife of preventing him from studying to be an oral surgeon because she wanted him to earn ASAP. But she's a delusional stalker whose 14 dental appointment over the year were only for root canal. Other girlfriends had appointments for dalliances, and one accompanied him to several dental conventions. As one lawyer remarks: Those are much more romantic then I'd imagined. Turns out she and the ex-wife colluded in his murder.

White Collar - "Dentist of Detroit" (first shown on USA on 6/28/2011) by Matthew Negrete and Channing Powell, filled in the background on grifter "Mozzie" (played by Willie Garson). Turns out he learned his trade as an orphan, where he took up the titular moniker to fool local gangsters: "I was 12. A dentist was the scariest thing I could think of." A visual pun about a fondness for bridges is thrown in for good measure, too.

2 Broke Girls - "And the Rich People Problems" episode by Michelle Nader (first shown on CBS on 10/10/2011) could be interpreted as having one positive spin about issues in dental health care amidst the TV stereotypes. The two odd couple Brooklyn roommates/waitresses, one a formerly rich young woman seeking a replacement biteguard for her orthodontic problems, go to a sleazy "Subway Smiles" dentist who is really just a front for drug dealing, what with the bullet-proof glass with a bullet in it. At least one point is made about the lack of quality, affordable dental services in this exchange as the ex-rich one marvels about their unshared experiences: "Caroline": No sushi, no dentist? Who are you? "Max": A poor person.

American Horror Story (on FX, Fall 2011) pretty much sets every profession and every kind of person as a past murderer in the haunted San Francisco mansion. In the "Spooky Little Girl" episode by Jennifer Salt, "Dr. David Curan" (played by Joshua Malina) not only has a reputation for exchanging dental services for sex in 1947 (the same year as the notorious, unsolved "Black Dahlia Murder"), but he overdoses a woman patient, adorned by a white dahlia, with nitrous oxide gas. In "The Ten Commandments Killer" 5th season episode, 1st shown 12/2/2015, by Brad Falchuk, teeth themselves, harvested from a field of migrant workers (whose sprawled bodies are seen from an old newspaper photograph), are the punishment emblem of the sin of working and breaking the commandment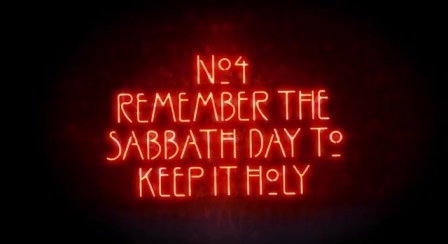 , extracted by the amnesiac serial killer "John Lowe" (Wes Bentley), as described (and possibly displayed) by "Sally" (Sarah Paulson):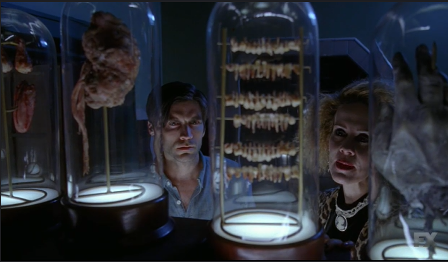 Law and Order: SVU - in "Strange Beauty" by Robin Veith and Peter Blauner, first shown on NBC May 16, 2012, Episode #22 in the 13th season, a closeted gay dentist "Dr. Gene Brightman" (played by Patrick Fischler) is accused of illicit plastic surgery and murder, as influenced by his mother's disfiguring car accident and due to his medical training and access to anesthetics, but, whew, it turned out it was his assistant and his crazy psychiatrist brother.
The series went on to a new low in portrayals with "Decaying Morality", written by Kevin Fox and Brianna Yellen, first shown on NBC February 4, 2015, when a teenage rape victim tearfully remembers that she was raped by her uncle the dentist "Dr. Neal Alexander" (played by Paul Adelstein, playing against his usual good-guy persona). Even the jaded detectives and lawyers are taken aback. The D.A. notes: Besides consulting for us, he's big on the charity circuit, sets up dental clinics in third world countries. One detective is worried how it will effect dozens of cases where he was an expert witness. "Det. Olivia Benson" (played by Mariska Hagerty) is thoughtful: About what she remembers -- all the details match a dentist's office, including [the drug]. "Det. Odafin 'Fin' Tutuola" (played by Ice T): This is why I don't trust dentists. At the dental office, his hygienist is also his wife, so they figure she's covering for him. When the evidence shows that it was his semen on the girl's sweater, he claims he and he wife had a quickie in the chair beforehand, which he wouldn't want his patients to know. After a tabloid has a cover headline of "Demon Dentist Rapes Niece", he holds a press conference: I've been a dentist for 20 years and there's never been an accusation against me. . . I consult. . .I run clinics for underprivileged children here and abroad. The detectives watch him on TV and curse him out as "a son of a bitch", among other sneers. He's not the only one -- 11 other patients come forward to make statements of sexual assaults in his office. Though his sister had forced her daughter to recant, by the end she and her brother are hurtling insults at each other in the police station.


Little Mosque on the Prairie, the somewhat satirical sitcom, "Mercy Beet" (the 5th episode of the 2nd season, originally shown 11/7/2007 in Canada on CBC, then streamed in the U.S. on Hulu in 2012), written by Greg Eckler, "Reverend Duncan Magee" (played by Derek McGrath) complains to "Imam Amaar Rashid" (played by Zaib Shaikh): I hate to see a man floss. Imam: Really? Flossing is good for you. The Reverend: No, I don't think that's true. It's a scam -- the flossing companies and dentists-- I'll tell you later., he whispers conspiratorially as an observant congregant interrupts them. (Maybe anti-fluoridation campaigners can be satirized next.) In the 7th episode of the season, "Spy Something or Get Out" written by Paul Mather, a customer at Fatima's Café (played by Samantha Bee), who says she works for Canada's equivalent of the CIA, protests "Fatima"s suspicions for why she's in town: Look, if a dentist was here on vacation would you think he was obsessively looking at your teeth? "Fatima": No, I have excellent oral hygiene. But of course you probably already know that.

Vegas: Set in 1960 Las Vegas during the election as the mob is starting to muscle in on the casinos, in "The Real Thing" episode #1.6, written by Vanessa Reisen, (broadcast on CBS 11/13/2012) had a murdered dentist "Dr. Howard Safran" (played by Jim Holmes) who was in debt to his bookies. The sheriff discovered he was using his dentures lab to make counterfeit casino chips out of dental cement and laundering them through a cashier who was his patient (and whose boyfriend got too greedy). When the sheriff realizes his molds were stolen, he comments: He shouldn't have bit off more than he could chew.

Castle: "Number One Fan", written by Terence Paul Winter, (Season 6, Episode 4, first broadcast on ABC October 14, 2013), a distraught woman holds her dentist and his several patients hostage in order to get attention to her innocence, with several jokes among the cops about making a visit to the dentist even worse. While the dentist "Dr. Abe Kogan" (played by Tim Snay) wants to prove he's not a wimp by attacking her, his action interferes with the investigation.

The "Fluoride" episode of Parks and Recreation, written by Matt Hubbard and directed by Michael Trim (Season 6, Episode 7, first broadcast on NBC 11/21/2013), was a terrific satire of the anti-fluoridation movement which my father tirelessly battled, so here's a detailed description.
In the fictional town of Pawnee, Indiana, Councilwoman "Leslie Knope" (played by Amy Poehler) is an indefatigably liberal public servant, but has been recalled in a special ballot. She is standing at the edge of the Eagleton Reservoir with her assistant "Tom Haverford" (played by Aziz Ansari): Check it out – isn't it stunning? . . .What if I told you that this water has fluoride in it? . . .Now that we have access to the Eagleton Reservoir, and the water treatment supply, Pawnee is going to have fluoride in its water for the first time in its history, our oral history. [My dad would have loved that pun.]. . .I'm hoping to spend the remainder of my term cramming in as many good projects as I can. Lame duck? Try flame duck, because this duck is on fire. She shows off her "Flaming Duck" T-shirt.
At a City Hall council meeting, she brings up the Pawnee-Eagleton Reservoir merger for approval. Her nemesis "Councilman Jamm" (played by Jon Glaser): Whoa! Whoa! Are we really going to goose our water supply with fluoride? Are we going to force every Pawnee resident to ingest a chemical we know nothing about? Cranky old guy in audience: Fluoride is used by the Communists to control our minds. "Leslie", exasperated: No, it's not! An old guy councilman: Fluoride can control minds? Like you can use it to make ladies do stuff? "Leslie" explodes: Why am I the one getting booted off the city council? OK, fluoride is safe. It is good for you and almost every town in America uses it. "Jamm": All right, you got me! I don't want fluoride in the water because I'm a dentist and I like cavities. "Leslie": That is not a valid reason. "Jamm": Pawnee's cavity problem is why a small town dentist, like me, can afford such a boss ride. Next they are all out in the parking lot looking at his bright yellow sports car, over "Leslie"s objection. Back at the hearing, "Leslie": Come on, Jamm. Fluoride in the water is a no brainer. Can't you just let me have this one? "Jamm": No can do. As a matter of fact, I would like to propose my own bill "The Pawnee Clean Water Bill" which prohibits adding anything to our water supply, forever. "Leslie" gets on the phone to her husband: Jamm's not going to be able to kill this reservoir merger, is he? On my side, I have facts, science, and reason, all he has is fear-mongering. Oh my God! He's going to win! Her husband "Ben Wyatt" (played by Adam Scott): Yeah, people get jittery about stuff like this. Remember last year when no one would get flu shots because there was a rumor that they turned you European? On TV, "Jamm": Councilman Leslie Knopes wants to let fluoride, which is a chemical, into your drinking water! You know what else is a chemical? Strychnine. And cyanide. "Leslie" watches, startled: What! On TV, the host of "The Final Word with Perd"(played by Jay Johnson) adds: And dirt and rust, and even broken glass. "Jamm": Exactly, you definitely understand what chemicals are. I would suggest that if you want to contact the psychopath who wants to turn your kids into bad at math Communist fluoride zombies, well, just call this number on your screen. "Leslie" picks up her ringing phone: Stop right there! Fluoride protects your teeth and is perfectly healthy for you! Well, if Jamm says that then he is a lying idiot. And if you believe it then so are you! She slams the phone down and turns to her assistant: What are they going to do? Kick me out of office? Why did it take me so long to realize this? There are no consequences to my actions anymore! No matter what I do, literally nothing bad can happen to me! I'm like a white male U.S. senator. She answers the phone again: Fluoride is going into the water moron! Sorry, but because all it does is prevent cavities! God, I expected more from you! To her assistant: All right – I'm a loose cannon! We need to fight fire with fire. I'm going to call a town hall meeting. I'm going to get everyone together. I distribute the binders, but now the binders are bright yellow! Boom! Too extreme? "Tom": Jamm's already ruined fluoride. What if we come up with something else? "Leslie": What do you mean? "Tom: I mean we rebrand. Nobody cared about Calvin Broadus until he called himself Snoop Doggy Dogg. Then when people got tired of that he went by Snoop Dogg. Now he's Snoop Lion! What's he gonna be in 10 years? Snoop Laser Snake? Who knows? "Leslie": What are you saying? We need to sex up fluoride? I don't know, Tom, it's a pretty sexy topic already. "Tom": Leslie, you gotta give people something to get excited about. You told me to make the most of this job. So are you a loose cannon or not? "Leslie: Yup, I'm as loose as a goose. Do your thing Tom!
"Jamm" is speaking at the Public Forum: So in conclusion: fluoride, tiny genitals, misinformation, panic, death, Jenny McCarthy., the ex-Playboy model who smeared vaccines based on false evidence. "Leslie" gets up. Well, I don't know, councilman, that was a little dry. What do you say we have some fun? Check this. She turns on a promotional video: A middle age guy sits on a park bench with a drinking glass: Plain water, yuck! I'm bored. A grinning "Tom" hands him another glass: Then try this! -- and the drinker turns into a bare-chested hunk: What just happened? "Tom": That water contains TDazzle! Which is guaranteed to make your teeth stronger and start a party in your mouth! The hunk's teeth turn into a chorus line of midriff-baring women in white short-shorts with red bandannas, nurse's caps, and white go go boots –- the sexiest, healthy fluoridated teeth ever. (Thanks to Avi for the screen captures.)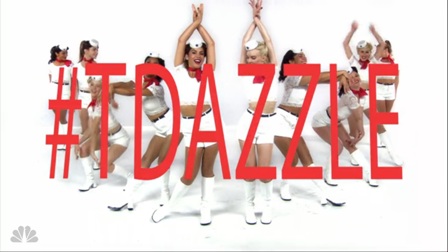 At City Hall, "Leslie" and "Tom" are dancing to the upbeat soundtrack and the audience starts grooving. "Leslie": What, fluoride is boring guys! Welcome to TDazzle! It's not a chemical. It's an aquatic-based social media oral experience. "Tom": Everyone who tweets at #TDazzle in the next hour will be entered to win an exciting plain blue T-shirt! The audience starts tweeting madly. "Tom": I say "T", you say "Dazzle" and leads a cheer: T! Dazzle! T! Dazzle! "Jamm" looks annoyed.
At the next council meeting, "Leslie": Our polling shows that 72% of our citizens are in favor of adding tdazzle to their water, effectively killing Councilman Jamm's so-called clean water bill. Eat it Jamm, I won. Jamm: Apology accepted. I've actually come around to your way of thinking about this. Only my thought is, why stop here. Ladies and Gentlemen, Sweet-ums President "Jessica Wicks". Played by a pink-clad Susan Yeagley: We all love TDazzle. But we can do more to improve our drinking supply. Sweet-ums is excited to propose an alternative to boring municipal water. We call it Drink-Ems! "Jamm": Sweet-ums is prepared to take over the management of Pawnee's water. This is going to save this town beaucoup bucks. Drink Ems samples are passed out by smiling young folks and people excitedly grab for them. Take a sip of this delicious water and imagine it coming out of your faucets at home. "Leslie" looks at the label: This water is filled with sugar! There's absolutely no way we are doing this. "Jamm": Too late. We're going to fill up the whole reservoir with this stuff. Checkmate. "Tom": What are we going to do now Leslie? She holds a press conference: This won't take long. Simply put, it would be madness to let Sweet-ums take over our water supply and pump it full of sugar. What's next – cookie dough toothpaste? Bad example – that would be amazing. My point is Sweet-ums is an evil profit-hungry corporation that is ruining our health. Ever since Sweet-ums opened its doors, obesity is up 100%. It's unacceptable. Down with that poison pedaling corporate monster. Down with Sweet-ums! An NBC web extra showed how Sweet-ums was already polluting the water supply with sugar. She runs into her husband's office: I love no consequences! Her husband: Unfortunately, there is one consequence. I just got fired from Sweet-ums. "Leslie": Because you were embezzling, I hope. She meets with the president and offers to do anything so her husband can get his job back. The president demands a formal apology. "Leslie" is next seen practicing her apology speech. Her husband warns: It will be an endorsement of the Sweet-ums plan. I don't want to work for them anymore. . . Stick to your guns! "Leslie": It won't make a difference. I can't beat them. All I have on my side are facts and science. And people hate facts and science. Wait I have an idea! Go get Tom!
She calls a press conference under a big banner "Drink-Ems - Leslie's Apology", where "Jessica" and "Jamm" are wearing pink Drink-Ems T-shirts: Yesterday I said some pretty harsh things about Sweet-ums and their great new product. But when I looked at the research I found some pretty compelling facts about Drink-Ems that made me change my tune. Each Drink-Ems is packed with 35% of your daily monopotassium phosphate requirement. MPP is an emulsifier as well as a plus 7 ph buffer. Now I know what you're thinking – what about its molar mass? Her husband puts up a slide: "MPP +7 PH BUFFER Molar Mass = 136.08". Music revs and "Tom" rushes up: I don't know about you, but Drink-Ems seems pretty boring to me, not like H2Flow! "Leslie": Excuse me, there's several binders with very important data that I need to get through. "Tom": Well, miss, I think we'd all appreciate it if you swallowed a teaspoon of hush. Think of H2Flow as an app for your teeth. The more Flow you take in, the more Sparkle Points you get. You get enough Sparkle Points and you're on your way to your first Aqua Badge. Get enough Aqua Badges and we'll welcome you to the H2Flow Platinum Club. The audience oohs and ahs in appreciation.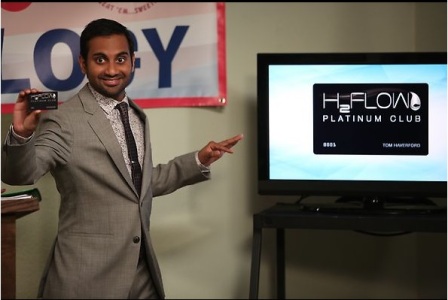 "Leslie" is in her office excitedly talking to her husband: Good news! Drink-Ems is dead! As of tomorrow every Pawnee resident will have H2Flow in their drinking water. Husband: H2Flow is fluoride, correct? "Leslie": I think so. I'm 95% sure, but I'll check with Tom., who announces her husband won the bright blue T-shirt.


Broad City (on Comedy Central) has a hipster dentist in the bespectacled African-American "Lincoln Rice": (played by Hannibal Buress). After having fixed "Ilana Wexler"s chipped tooth gratis in the 2nd episode of the 1st season "Pu$$y Weed" (originally shown 1/29/2014) as part of their friends-with-benefits relationship, though he wants their regular sex to be more than that, in "The Lockout" (originally shown 2/12/2014), written by series creators/co-stars Abbi Jacobson and Ilana Glazer, he comforts the latter in bed about her bad day: Nobody's perfect. I'm not a perfect dentist. I eat candy all the time. I have like six cavities. Played by a comedian, he jokes with his pediatric patients to put them at ease.
In "Stolen Phone" (originally shown 2/26/2014), written by Chris Kelly, "Lincoln" explains why he volunteers at a dog shelter: I can't inflict on a dog the crazy life of a dentist.
By "Destination: Wedding" (originally shown 3/26/2014), the creators/writers were using the dentist image more conventionally to represent the usual stiff and boring guy, when "Lincoln" steps up to the rental care counter because he's the only one among the wedding guests over 25 with legit ID and financial wherewithal, as he explains to "Ilana": This isn't as a sugar daddy. This is just an old-established guy paying for his younger friend who he has sex with and things. Just get that right out of your mind. On the road, her cocaine using friend confesses about his: mouth scaffolding. Just to hold my teeth together. . .I went to Nicaragua for it. They were so reasonable. "Lincoln": I'm a dentist and I never heard of that.
Jacobson drew the first season's city sites map and indicated his office by a cute tooth.
In the 2nd season premiere his friend's remember his birthday with a tooth cake: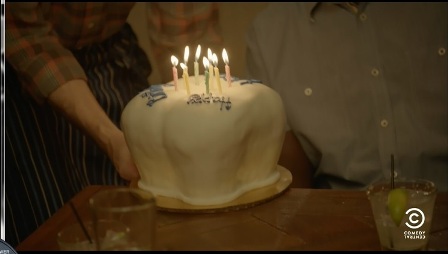 "Abbi Abrams" has to get her "Wisdom Teeth" out (originally shown 1/28/2015, written by the two), and "Lincoln" reassures "Ilana": I got this, Abbi's gonna be fine. Look at these black-blue hands. If I mess up this white girl's teeth, the Black Dentistry Game is over forever. I'm gonna get these teeth. For my people. -- making what must be the first surgical-gloved Black Power salute by a dentist on TV: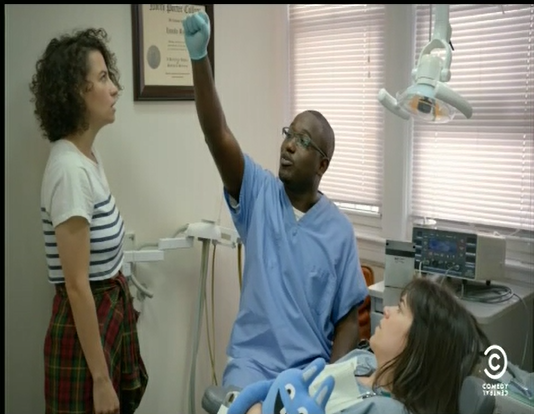 Afterwards, in his usual deadpan: It was a huge success, but I had to remove all of your teeth. But don't worry, there's a huge internet community of dudes that like women that are super gum-heavy. It's a huge fetish. "Ilana": Lincoln, you took out all of her teeth? He: No, you were here the entire time, you saw everything. She's thoughtful: That's true. Later, he keeps trying to get "Ilana" to let "Abbi" rest for recovery, to no avail: So Abbi's vitals are fine. She just needs plenty of sleep. I feel like an old-timey doctor right now making house calls. I should get an apothecar-ee bag, right?
From an interview in SplitSider with Megh Wright, 3/28/2014: "I'm not a dentist, but I don't have to do that much dental jargon, like I had to shadow a real dentist, like 'How did you prep for the role?' 'I went to dental school for a month, I really Daniel Day-Lewis'd that shit.'" I mean it's been fun, and they've given me a good opportunity with that character to come in and have some funny scenes. It's not really a stretch with acting for me — the character walks in a similar way to me, I haven't changed my walk or manner of speaking, but it's been real fun and people seem to like that character a lot, just judging off of reactions when I'm out and about in the street, or even now when I'm doing standup shows, people are like 'Dude you're from Broad City!' like some people don't even know that I do standup." But he's carrying his character's persona online with a recipe: "I'm Lincoln, I'm a dentist and this is my blog. . .Every Sunday I make some homemade pasta—I am the Al Dente Dentist!"
The show's costume designer Staci Greenbaum described dressing the character in an interview in FlavorWire with Pilot Viruet, 3/12/2015: "Lincoln is our young professional. He's got an urban, hip-hop edge about him, but it's all really grounded in classic menswear. It's pretty traditional, except for his tie collection. He loves to wear a chino or a button-down shirt, but there might be a little twist within those garments. In "In Heat," he's wearing a short sleeve chambray shirt, but it has a really subtle polka dot. It may not be noticeable to a lot of people, but he's really subtle about the way he gets dressed. He's a dentist, he wants to be taken seriously, but it's still cool and young." (updated 3/12/2015)


The Mindy Project (sitcom on Fox) has a recurring character dentist "Tom McDougall" (played by comedian Bill Hader) whose humor is mostly based in the ostensible contradiction between his profession and his sexual appetite. There was at least one dental-related joke, in "Indian BBW" (first broadcast 4/1/1014) written by Jeremy Bronson, when he protests to "Mindy" (show creator Mindy Kaling) We're not dating any more so I can't give you any more free toothbrushes. Though she takes one out of spite for him having posted their sex tape online. He's now dating his dour, simpleton dental assistant "Margot" (played by comedienne Katya Lidsky). In the Season 3 opener "We're A Couple Now, Haters!" (1st broadcast 9/16/2004), written by Kaling, when every other viewer moved on to the concluding striptease, I was still focused that the medical staff was supporting a satirical "teeth" charity "Doctors Without Molars" --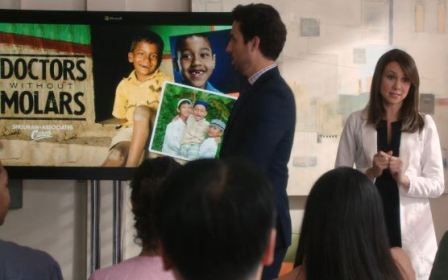 which, according to "Lauren" (played by Tracey Wigfield), provides much needed orthodontic care to the third world which led to a gendered debate about insurance support for cosmetically needed braces. In a pitch at a fundraiser for the charity the British "Jeremy Reed" (played by Ed Weeks) starts in I'm sure everyone enjoyed using their teeth tonight. Now imagine a world where dental care is nonexistent . . ., but the staff doesn't listen as "Lauren" talks in the background about the charity providing invisible braces, and smug "Jeremy" earnestly explains: A good smile can build confidence and self-esteem. I myself of course have benefited from a perfect smile and teeth. (updated 10/12/2014)


Elementary - (Sherlock Holmes set in NYC on CBS) didn't use the usual stereotypes of dentists and dental clues in murder mysteries in "The Many Mouths of Aaron Colville", written by Jason Tracey, first broadcast on 4/3/2014. Realizing that a killer has dentures, "Sherlock Holmes" (played by Jonny Lee Miller): Someone should teach him the importance of regular check-ups. "Joan Watson" (played by Lucy Liu, who, incidentally, is an alum of the same high school as my son): And not killing people. But they realize another killer's teeth was the "standard issue" model at Newgate Correctional Center. The young "Dr. Neil Murray" (played by Christopher Fitzgerald) explains: The prison system doesn't provide the inmates with dentures. We don't have the funds. The official policy is to pull problem teeth. . . .The guy who had the job before me, his name was Conrad Nolan, he was, I don't know, a saint. He took it on himself to manufacture dentures on his own. God love him but I have kids to go home to at the end of the day. . He died a few years ago. His former assistant "Stan Kovacevic" (played by Robert Stanton) explains: Dr. Nolan didn't like the idea of grown men gumming their food and he figured out a way to make the dentures cheap enough so he could make them himself. . Dr. Nolan picked someone with a good set of teeth. . . from his impression.-- the titular Colville. The murder suspects are those who got a full set of those dentures. One suspect is eliminated when he points out that the dentures he got in prison never felt right. I got a new set as soon as I got out. I saved them to remind myself how low I got when I was using. Colville's mother "Ruth" (played by Judith Ivey) is shocked to learn about the model dentures – well, that's what she told the media, but it turns out she knew full well, and made her own set to stage other murders that could make her son look innocent.

Hart of Dixie (on the CW, 1st broadcast 4/18/2014) challenged some stereotypes about TV dentists: TV dentists and repeated others. On "Back in the Saddle Again", season 3, episode 18, written by Kendall Sand, a hunky African-American guy "Vince" (played by Brad James) in the small Alabama town of Bluebelle is speeding along on a bike and bumps into the star, the ex-New Yorker "Dr. Zoe Hart" (played by Rachel Bilson), knocks her over, and asks her out. At dinner, he describes himself and then reacts to her reaction: I'm a doctor. Of teeth.. . New York -- that explains it. The snobbishness. . the whole 'you're not a doctor you're a dentist' thing. . It was implied. But anyway the joke is on you, lady, because for half the schooling I still bring home twice as much of the cashola. . Even if you are a snob the good news is that you are very easy on the eyes. Thank you! So what do you say we bring dessert back to my place? She later bemoans I should have known from the bike shirt that he would be annoying, but I told myself to get through it. . .But he was just so horrible! Her sympathetic girlfriend calls him a blowhard about dentistry. She returns to the date and he's annoyed at waiting for her so long at the restaurant and her reaction: I don't get pity stares! I'm a catch! . . .I think it's blown just right. I'm handsome, have well-defined [unintelligible], am a doctor. . . She gets angry and yells: Oh no! You are a dentist! And I'm sure you do a very good job with teeth! But I'm a doctor! I. Am. A. Doctor! What you do and I do – not even remotely similar! He: Whoa – are you as turned on as I am right now? She screams: No!

Fargo (FX miniseries, first shown 6/11/2014) – The penultimate episode "A Fox, a Rabbit, and a Cabbage", written by creator Noah Hawley, played on both the normalness of a dentist and the revulsion towards dentistry. Opening deep in the tonsils of a patient, with the camera slowing moving out to teeth being probed in a pretty incompetent examination, the reassuring voice of the dentist is disturbing to the regular audience, because it's that of contract hit man par excellence "Lorne Malvo" (played to devious perfection by Billie Bob Thornton). He's been playing the long con as a genial Kansas City dentist, including romancing his comely blonde dental hygienist. Why becomes clear when his friendly office-mate dentist "Burt Canton" (Stephen Root) reveals his brother is in witness protection for testifying against mob guys, and invites him to come along for a Las Vegas vacation. When he has to move up his execution plans into the Las Vegas elevator due to an unexpected encounter in the bar, he complains: I worked this guy for six months. Six months! Can you imagine the number of sewer mouths I put my hands in? The gallons of human spit? Plus the $100,000 bounty down the toilet. But the look on his face when I pulled out the gun? Classic.

Rizzoli & Isles - (Boston-set, summer cop show on TNT), "Knockout" episode, Season 5, Episode 6, written by Russell J. Grant and Michael Sardo, 1st shown 7/22/2014, the husband of the newly svelte homicide victim is dentist "Dr. Alan Barnett" (played by David Goldman) who is suspected as the murderer because as first her "Tough Broad" boxing trainer and then the detective note: He'd rather play with his dental tools than go home to a beautiful woman. He used dental plaster gypsum to make a bullet that couldn't be found in an autopsy, and his alibi was a patient he over-anesthetized.

The Knick (on Cinemax) is set in 1900 at a downtown New York City hospital The Knickerbocker where medical doctors are pioneering risky surgical and experimental procedures and treatments, a fictionalization inspired by Dr. Gerald Imber's biography Genius on the Edge: The Bizarre Double Life of Dr. William Stewart Halsted. But "The Busy Flea" (first shown 8/22/2014 as Season 1, Episode 3), written by series creators Jack Amiel and Michael Begler, compares their innovations to the lack of it in dentistry. Among the problems crooked hospital administrator "Herman Barrow" (played by Jeremy Robb) is having a toothache, and he complains That dentist was a barbarian because his tooth was pulled out and his jaw still hurts. In "Working Late A Lot", (first shown 10/3/2014 as Season 1, Episode 8), written by Amiel and Begler, the central hospital's main surgeon "Dr. John Thackery" (played by Clive Owen) is disdainful that he, again, has to follow-up on a patient suffering from botched dental surgery, even as his cocaine withdrawal makes that difficult.
The first season finale "Crutchfield" (first shown 10/17/2014), written by Amiel and Begler, added even worse perspectives to the dental history. A despairing "Dr. Everett Gallinger" (played by Eric Johnson) visits his wife "Eleanor" (Maya Kazan) in an insane asylum, where he sent her for severe depression after the deaths of their two infants, one he accidentally caused by spreading infection from the hospital, and the adopted second she caused. Horrified, he finds all her teeth have been removed! The doctor (played by comedian John Hodgman, whose usual persona anyway is like the mustached Mr. Monopoly): It's all part of the treatment. We pulled all of her teeth. My research has shown conclusively that all mental disorders stem from disease and infection polluting the brain. The teeth and gums are havens for bacteria and sepsis so to cure the body we must rid the patient of all sites of infection. The husband protests: She is beautiful! Doctor: Who has gone mad. You must see this as a kindness. They had to go. I believe in this treatment so strongly that I've removed my own children's teeth as a preventative measure. The husband: This is common practice? Doctor: It's not generally accepted. My colleagues thus far choose to remain in the Dark Ages. But I'm confident, when my results come in, they'll soon adopt my technique. Husband: And it's been effective? Doctor: Not as yet, but we've only begun to attack the sites of infection. I think her tonsils and adenoids will have to come out. And if that fails to bring improvement, her colon will have to go as well. (Director Steven Soderbergh brilliantly keeps the close-up focus on the tearful, helpless patient while the medical discussion takes place behind her.) The Season 2 premiere (premiered 10/16/2015) "Ten Knots", written by Jack Amiel and Michael Begler, featured a display of teeth laid out in bowls in front of Mrs. Gallinger. She picks one out and holds it up to the mouth of her sister "Dorothy" (played by Annabelle Attanasio):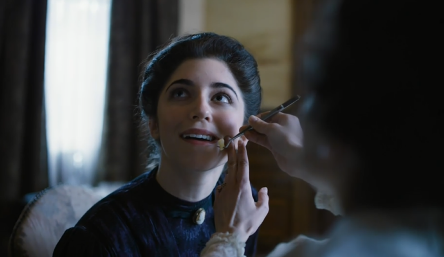 What about this one, Everett? It looks to be about the right shape and color. Her husband: You have a wonderful eye, love. Dentist (played by Todd Berry): You're certainly lucky to have a sister with such a wonderful set of teeth herself. Husband: Dorothy has been a godsend ever since I pulled Eleanor out of Dr. Cotton's abysmal madhouse. Dentist: I often get a new batch of teeth from the morgue on Thursdays if you'd like me to return then. (The series tweeted about the historical accuracy: "It's true that dentures in the early 1900s were made from the teeth of the deceased.") Wife: No, I want to finish now., and the poor toothless woman turns to her husband with a pitiful grin.
In "The Best With the Best to Get the Best", written by Jack Amiel and Michael Begler (shown 10/30/2015), her husband continues to link her teeth to her continued mental health: Give us one more smile, love. You are yourself again. Her sister, however, is not appeased by her now overly toothsome, overbite appearance: But what she is now is not acceptable. . .To anyone. Everett, she's a baby killer and a madwoman. Later, the wife is hopeful about how she will look at his class reunion: I just want everything to be right for you, Everett. You always used to love to show me off to your classmates. Now I'm afraid there's not much left to brag about. . .What would I even say to them? That I've recently been locked away? And the dinner -- what if one of my teeth comes loose? She ends up not attending. Ironically, the husband more and more throws himself into the eugenics movement, including sterilizing immigrant boys. So the twist in "There Are Rules", same writers (shown 11/20/2015) was a shock. "Gallinger" comes home late: What are you doing here? "Dr. Cotton": Your wife graciously invited me to dinner. Husband: Why would you invite Dr. Cotton into our home? Wife: To thank him for what he did for me. For us. He's the reason I feel the way I do. "Dr. Cotton": I am very pleased with how Eleanor's been doing. I was just saying before you walked in, I think she might be mentally fit to have children again. Wife: Isn't that wonderful, darling? "Dr. Cotton": The hospital's been doing so well, the state of New Jersey has asked us to expand. We've seen patients from across the country, several from as far away as Europe. Husband: Lucky for you that preying on the desperate is so lucrative. Wife: Everett, I will not have you insult our guest. "Dr. Cotton: That's all right, Eleanor. A man's entitled to his opinion, misinformed as it may be. Husband: Misinformed? You mutilated my wife.! "Dr. Cotton": And yet here you sit with your wife, a wonderful host who's prepared this delicious meal. Six months ago, you dreamed of an evening like this. Husband: You think so? Then you're misinformed. The doctor describes the "successful" case of a young man from whom he removed first his teeth and then just about all of his organs, making the sister look disgusted: I don't understand why a doctor would shrink so timidly from the frontiers of science. When the doctor goes to the lavatory, the wife chides: You really don't need to be so rude. He's our guest. Husband: Why did you invite him into our home? I could kill him! The sister, who has been downing a lot of wine, chuckles: Perhaps you could just remove his teeth. Without anesthetic. The wife farewells the now ill doctor: But I'm very glad that you came so that I could show you my appreciation for what you did for me.

Dr. Cooper and his same "treatment" were also featured earlier the same month in Boardwalk Empire (a series I've also commented about the Jewish women in the HBO series last season.) In the "King of Norway" episode, written by Steve Kornacki (first shown 10/5/2014), set in 1932, the abused and murdering "Gillian Darmody" (played by Gretchen Mol) is in a New Jersey insane asylum run by "Dr. Cotton" (played by Byron Jennings), who challenges her plea that she's cured: Where does insanity go? Malaria, syphilis, tuberculosis, these linger in the tissues. They hide from sight only to reemerge. They are in the body forever unless they're rooted out. . . Are you cured? We'll find what's inside you. We'll fix it. Another woman screams a warning about the first step in his treatments as she's dragged away by orderlies: No! No! Don't take my teeth! No, Martin loves my smile! When she's wheeled back, "Gillian" sympathetically indicates her mouth when she shakes off a proffered: Butterscotch crumpet? Dr. Cotton? Did he. . .? The patient opens her robe: The sickness was someplace else, revealing a nether incision. Most commentators presumed she underwent the more well-known mistreatment of women by doctors, in the U.S. and Europe, which went first through orgasms, then, much worse, hysterectomies, as seen comically in Hysteria, romantically in A Dangerous Method, and from a feminist perspective in Augustine.
Both series were inspired by the same doctor who was fixated on teeth. Angela Watercutter in Wired, 10/18/2014, explained "The Tragic Medical History Behind That Crazy Knick Finale. . .That practice, and its practitioner, are based on the treatments of Dr. Henry Cotton, who ran the Trenton State Hospital mental asylum in New Jersey in the early 20th century. When Stanley Burns, The Knick's technical adviser, told the show's creators about Cotton, they 'fell in love with the story' and wrote it into the finale. 'You see that very well illustrated and portrayed when he removes the teeth of Gallinger's wife. Then, of course, they mention my favorite part of the story which is quite sad and pathetic, which is that he removed the teeth of his children.'. . .This also is true; Cotton extracted the teeth of two of his sons. The thing that makes it even more tragic, according to Burns, is that both later committed suicide as adults. Cotton's practices were later investigated by Dr. Phyllis Greenacre, who found that—as a Telegraph piece noted—'the chief clinical effect of his operations was the death of his patients.' Her report was suppressed by his mentor, Johns Hopkins psychiatrist Dr. Adolf Meyer, even though he'd requested the evaluation. Cotton was diagnosed with a heart condition and angina in 1928 and had several teeth removed as a treatment. He died of a heart attack in 1933."


House of Lies -- in the 2nd episode of Season 4, "I'm a Motherf**King Scorpion, That's Why", written by David Walpert (first shown 1/18/2015), the nerdy jail cell roommate "Gabe" (played by Jon Bass) of scheming management consultant "Marty Kaan" (played by Don Cheadle), in Federal white collar prison, reveals his profession in a late night confessional of the usual TV crimes: I take full responsibility for what I did. Performing unnecessary root canals for the insurance money is wrong, even if your practice is struggling. Touching a boob while a patient is under-- also, not okay, no matter how pretty she is. Still, getting sent to prison was a real kick in the jellybeans, you know?

Hindsight (on VH1) featured a flirtation around stereotypes about dentists in "All I Want for Christmas Is You" (1st shown 3/4/2015), written by Mike Herro & Davis Strauss, hunky Aussie artist "Sean Reeves" (played frequently shirtless by Craig Horner) is getting lectured by rich art collector "Noelle" (played by Alexandra Chando): You're really talented. A little unfocused, but I can help with that. . .Businesses pay a lot of money for the art in their lobbies. You need to keep that in mind. Artist: So I can proudly display my work in a dentist's office? She looks at a portrait: We all need to start somewhere. This will never sell. People are miserable enough getting their teeth pulled, they don't need to look at whatever this is. Artist: Any painting in a dentist's office makes me want to pull my own teeth out. Later at a reception, he sneers at a painting: Looks like something you'd see in a dentist's office. (My father was a proud art collector, starting with work by artists who couldn't afford to pay – after he had unfortunately declined pieces in kind by Barnett Newman before he was museum-collectable.)

Eye Candy - (MTV's first murder mystery series, based on R.L. Stine novels) "HBTU" episode (1st shown in the U.S. 2/26/2015), teleplay by Meredith Glynn, teeth from the most recent victim of the serial killer were an important clue (let alone something of an ironic satire of how Americans focus on dental cosmetics over oral health), says "Lindy Sampson" (played by Victoria Justice): He wants me to understand why he's choosing his victims. Julia Becker hated her teeth. . . They were crooked, but she hated the dentist more, so she never smiled. So, her killer pulled them out, carefully cleaned out her mouth made it perfect. . . It's his perfect. He's excising the lie, the imperfection from each victim. . . The internet's a place where you can create an illusion, show people only what you want them to see but when reality didn't match up with what the killer saw on Flirtual, he punished them. He wants perfection. He's searching for it. And when people lied about their flaws, he killed them. . . But "Perficio" doesn't just mean "Perfection". I mean, if you take it back to the literal translation, it means "to finish, to bring to an end, a finishing". The narrating killer is thrilled she figured him out.

The first oral hygiene after The Zombie Apocalypse? In The Walking Dead, in Season 5, Episode 12, "Remember" (1st shown 3/1/2015) written by Channing Powell, the Georgian survivors have barely made it to the oasis of Alexandria, VA. Their leader "Rick" (played by Andrew Lincoln) has a momentous beard-shaving, but sword-wielding warrior "Michonne" (played by Danai Gurira) was in the bathroom for 20 minutes: God, I could not stop brushing!

The dentist was a Mad Men-style lecher in Marvel's Agent Carter (on ABC, first broadcast 2/10/2015). In this spies in NYC 1946-set episode "A Sin to Err", written by Lindsey Allen, the blonde Russian assassin using the name "Dottie Underwood" (played by Bridget Regan) picks out the office of "Dr. Seth Honicky - Family Dentistry" for being across from her target. The bespectacled dentist (played by Rick Peters) assumes when she walks in just after hours: I was about to give up on interviewing any more girls. . .I like to give them my full attention. He interviews her in his dental chair, as she giggles: I get girl after girl in here and for what? They're just waiting for their future husbands to come walking through that door complaining about cavities. I'm looking for someone with ambition. Someone who's willing to go that extra mile. He puts his hand on her knee: Tell me Dotty, are you that someone? She puts her bright red nail-polished hand on his – then breaks his arm, beats him up, forces him into his chair, stuffs gauze in his mouth, sticks the drill into his head, and leaves him dead with blood streaking down his face.

The Blacklist (on NBC) played with stereotypes of dentistry in "Quon Zhang (No. 87)", written by J.R. Orci and Lukas Reiter (first shown 4/30/2015), amidst its usual bizarre crimes. A big clue in solving the mystery of Chinese ghost brides was when the FBI Task Force analyze pre vs. post mortem photographs: Their teeth are different! When she died, Marjorie Lin didn't have veneers. Her teeth were fixed postmortem? That is not easy to pull off, given the time frame. This guy digs up bodies in America, and then he sends them back to China to be re-buried? Mail-order corpse brides. Selected based on age, lineage, education, attractiveness. And that explains the veneers. Later, super villain/FBI informant "Raymond 'Red' Reddington" (played charmingly by James Spader) kidnaps a source and pleasantly threatens him (the camera stays on him throughout): This is Agent Navabi. She was trained by Mossad in enhanced interrogation techniques. I thought you two should have a little visit. Why don't we get started?. . .Remember that fantastic film from the '70s Marathon Man? Oh, my God, what a film. Laurence Olivier as the ex-Nazi super-bad guy/dentist. And Dustin Hoffman as, I think he was a graduate student, wasn't he? Anyway, that interrogation scene. Oh, my gosh. Olivier drilling into Hoffman's teeth right down into the nerve. Oh, God, I can just feel it! The screaming and writhing, the sound of the drill. And of course, Hoffman delirious with pain, saying anything, true or not, just to stop the excruciating nightmare. "Is it safe?" "Yes, it's safe. " "Is it safe?" "No, no, it's not safe!" You know, he'd say anything. And then that, guy comes in What's his name? With the great teeth and that hair? Anyway, nothing much comes of it. Hoffman doesn't know anything, but what a scene. Unfortunately, nothing quite so dramatic today. We're gonna be a little more businesslike. That novocaine Agent Navabi just gave you should be starting to kick in right about now. So, here's our plan. You're gonna tell us what sort of mass-casualty event or events the Director is planning. Either you answer our questions, or we're gonna yank out all your teeth today. . . William Devane! It was William Devane with those marvelous teeth and that great hair! Oh, I love William Devane. Anyway, that said, dentistry makes me a little queasy, so I'll leave you and my lovely associate to the business at hand. "Agent Samar Navabi" (played by Mozhan Marnò) fakes an escape to get the information and re-delivers the conspirator back to "Red".

On the Backstrom episode "Inescapable Truth", written by Eli Attie (1st shown 4/2/2015), the kindly, mature dental hygienist "Louise 'Lou' Finster" (played by Lolita Davidovich) efficiently giving "Det. Evert Backstrom" (played by Rainn Wilson) a dental check-up - You're grinding your teeth, Everett. -- is a former prostitute who had initiated him into sex - She was hot. She still is.. She has found religion, and entrusted him to shelter her wayward son – who turns out to be his half-brother. (I don't know if her character is drawn from any of the Leif GW Persson novels that are the basis for the one-season eccentric detective series on Fox.)

On the Blindspot (on Fox) episode "Bone May Rot", written by Christina M. Kim (1st shown 10/12/2015), the lab tech "Patterson" (played by Audrey Johnson) makes a discovery about the central mysterious amnesiac in a way my father would appreciate: They're trace isotopic elements I found in Jane's tooth. FBI Special Agent hunk "Kurt Weller" (played by Sullivan Stapleton) is wary: You pulled one of Jane's teeth?. Tech: Well, I took the one that was knocked out in the fight at the safe house. I mean, it was too good to resist. The human tooth is a goldmine of genetic information. Besides, it's not like she can put it back in. But I'm not sure her claim has any more scientific basis than her job: These elements would only be in Jane's enamel if she was from Sub-Saharan Africa.

Z Nation (on SyFy) episode "Down the Mississippi" (1st shown 10/23/2015), written and directed by John Hyams, paid tribute to the dentist in Django Unchained by setting his image into a zombie apocalypse. Looking like an ice cream truck, the mobile dental clinic plays music and booms out a sing-song chant: A healthy grill is a healthy man. From the air we breathe to the kisses we impart, it is our buccal cavity that separates us from the plants. It is incumbent upon us, therefore, to service its gatekeepers. The dentists come out of the truck to greet a couple of men walking on the road, and guide them to the exam seats: Gentlemen, good day. My name is Rollie. [played by Bradley Goodwill] This is my colleague Cornelius. Gentlemen, when was the last time you had your teeth cleaned? Times are never too desperate for self-improvement. We accept donations. Food, water, gas, bullets, batteries. We also accept smiles Please, enjoy the seated experience. Up you go. Well, you look like you still have some large capable teeth. That's great news. How often would you say you floss? This simple daily ritual can add years of happiness and productivity. A healthy mouth is a healthy life! The music resumes as the two are dumped up into the truck – to later be harvested as zombie-workers.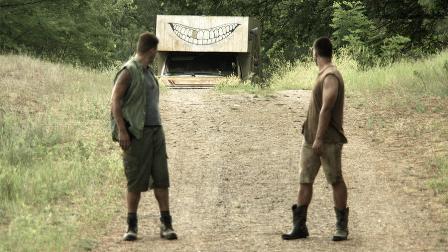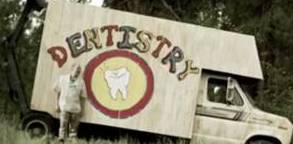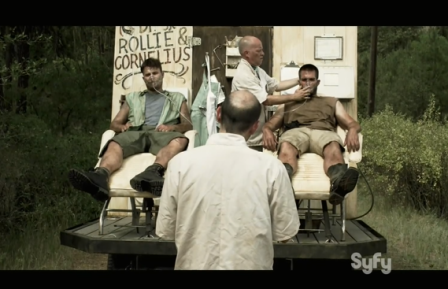 Sleepy Hollow (on Fox) episode "The Sisters Mills" (1st broadcast 10/22/2015), written by Heather V. Regnier, cleverly combined its story line of "Ichabod Crane" revived like "Rip Van Winkle" to investigate the recurrence of colonial era supernatural happenings with a contemporary African-American female FBI agent "Abbie Mills" into new interpretations of both the Tooth Fairy and Paul Revere – the dentist. [Details forthcoming]

The Good Wife (on CBS) episode "Payback", written by Stephanie Sengupta (1st shown 11/1/2015) included an issue I don't remember seeing on TV before: the costs for students studying to be dental hygienists at a for-profit college, with questionable faculty qualifications and job placement for what should be an in-demand profession. [Details forthcoming.]

The Younger (on TV Land) episode "Tattoo You", written by series creator Darren Star (1st shown 1/12/2016), played on its continuing theme of challenging female images. The obnoxious publisher "Diana Trout" (played by Miriam Shor) chips a tooth in celebrity chef Bobby Flay's fancy restaurant and makes excuses: I have weak teeth. It's, um, my family's from England, on my mother's side. Her handsome boss "Charles Brooks" (played by Peter Hermann), who she'd been trying to flirt with at the meal, recommends: Actually, I know a dentist. She works in midtown. She works nights. I'm going to go call her right now. He takes her to the dental office, to her embarrassed delight: I feel like a toothless Cinderella. But "Dr. Sarkisian" turns out to be played by the gorgeous blonde Gia Crovatin, who is also determined to flirt with the gentleman, as she notices his wedding ring: Okay. Open. What did you try to do? Crack a walnut? Your wife did some damage here. He quickly points out they are business associates, and that he is, in fact, single, as the dentist makes sure her patient can't interrupt. The next day, the dentist calls: I'm just checking in on you. How is that temp holding up? . . .My patients are like family to me. Just remember to eat soft foods for the next few days. . . Can I ask you a favor?. . .Would you mind transferring me to Charles?

Mercy Street (on PBS) "The Uniform" episode, written by Alex Metcalf, (first broadcast 1/31/2016) had "Assistant Dentist Billy Griffin" played by Jack Falahee, comes to the Union's military Mansion House Hospital in Alexandria, VA, in 1862. The determinedly bossy "Hospital Matron Brannan" (played by Suzanne Bertish with a broad Irish brogue) calls out to the wards: Dentist – Anyone need a dentist?, as he rolls out his tools, that my father would have enjoyed checking for their authenticity, as he used to do at any historic exhibit we visited.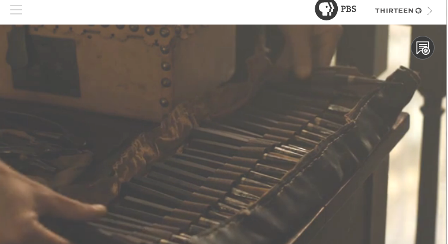 But he's really "Frank Stringfellow", undercover Confederate spy who uses the dental check-ups to glean information from his patients in pain – and tries to avoid pulling any teeth: Nothing to worry about my friend! Just a little toothache! But she has a terrible toothache she insists needs extraction, quoting scripture: These damn Irish potato teeth!. . .It hurts like the devil himself! Pull it! You are a dentist aren't you? You don't seem like no dentist. Even as he tries to cover up, and is distracted by seeing a woman who could reveal his true identity: I was an assistant to the dentist, and this teeth pulling is a highly advanced procedure. She: Ah dentist's assistant – whatever you be. You will pull it, son. Now. Or by God I will throw you into that hole we keep under this hospital for the diseased and the deserters. It looked like pliers that he picked out to use on her – and yet she's even grateful afterwards: Paining me for weeks. I'd feared that tooth would be the death of me. You did me a kindness. - and she pays him for his services. PBS provided a footnote about dentistry during the Civil War.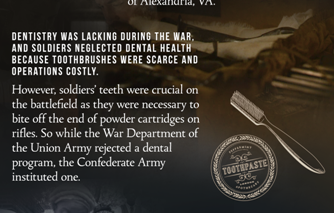 Orphan Black (on BBC America) Season 4, beginning Spring 2016, plays on "the dental horror genre", as the creators gleefully described in interviews. Neolution, the enemy of The Clones, installs a mysterious biotech organic mechanism inside their cheeks. So while it is not about their teeth, all the threatening imagery is of dentists.

The Season 2 finale of IZombie was "Salivation Army" (broadcast on CW 4/12/2016), story by executive producers Diane Ruggiero-Wright and Rob Thomas, teleplay by Ruggiero-Wright and Kit Boss, a phrase that doesn't appear to be from the original DC comics Vertigo series, isn't about saliva, but preventing the upcoming zombie apocalypse.

Rosewood (on Fox) On the first season of this forensic crime show set in Miami, episode "Ballistics and BFFs [Best Friends Forever]", (first broadcast 3/16/2016) written by D. Harrington Miller, dentist "Dr. Gus Willing" (played by Marco Sanchez) is shot dead in the opening minutes. The police quickly realize he was a drug dealer, but his upscale colleagues and neighbors insist he was an upstanding citizen. After solving the crime, the nervous, recently promoted police "Captain Ira Hornstock" (played by the very Bronxite Domenick Lombardozzi) finally faces them all down with the truth, as the murderer is seen being arrested: We all want more than what we got. Gus Willing made dentures. He capped a tooth or two. And then he saw green in a little white powder, and when that wasn't enough, he did a little sideways "Hi, how you doing?" with his neighbor's wife, and that got him killed. . .I imagine when you all close your eyes at night, it's just nothing. Because all your dreams have already come true. When I close my eyes now, you know what I see? Mark Gonzalez shot outside of his house two days ago. And I'm gonna find his killer because that's what I want. Justice. So you can keep wanting your bigger yachts, your nicer homes, and I'll keep wanting to make these streets safe. I'm fine with that. Thank you.

Major Crimes (on USA) Season 5, episode "Skin Deep" (1st shown 7/11/2016) written by Adam Belanoff, I should have seen it coming that the dentist was the murderer right from the start when plastic-surgery filled "Heather" the victim realtor, had notably perfect veneers on her teeth. Turns out she was claiming child support for her son "Ethan" from two lovers, including the adulterous "Dr. Irwin" (can't ID the actor yet). At the first interrogation: I knew Ethan was mine. . .I knew we were related because of how his teeth came in.. . I'd been checking his gums even before his teeth came in. . .Look I don't sleep with patients. Heather was – almost the only one. . .I will continue to pay child support – and I will continue to be his dentist. Then the detectives find out the realtor contacted his wife and they identify disinfectant on the barbecue implement murder weapon as one commonly used in dentist's offices: I didn't even hit her that hard.. .I wasn't trying to kill her at all, at all. . .This happened so fast. . . I was trying to revive her. . .Standard practice when a patient passes out, I usually throw cold water on them. This was just a bit more. -- throwing her into the pool. The Deputy District Attorney "Andrea Hobbs" (Kathe Mazur) reaction: If he were to practice at Folsom [Prison] would be a win win for everyone.

Motive (on USA) Another procedural crime and cop show, this Canadian one with a gimmick of identifying the killer and victim at the outset, a dentist didn't show up until Season 3, Episode 11, shown in Spring 2015, in "Amateur", written by Dennis Heaton. While the dentist "Dr. Ronald Hanlon" (played by Dough Chapman), as usual, is driven to murder because he is desperate for money (and ends up one of the victims), it's not because of the usual drug problem. Instead, he needs to finance his wife's fertility treatment. [Quotes re: the dentist forthcoming]

Stan Against Evil (on IFC), a satire of zombie/vampire/werewolf apocalypse series, in the 2/23/2016 season finale "Level Boss", written by Jessica Conrad, "Denise Miller" (played by Deborah Baker), the daughter of "Stan", the New England town sheriff (played by John C. McGinley), announces that she has found an entrepreneurial intent – a tooth-brushing business, but not as a hygienist which would require education and licensing. Rather, she telemarkets a toothbrush powder named "White Power-Tooth Cleaning". But she begins to realize that may not be a good idea when the only people interested in her product are in the Ku Klux Klan.

The comic "After After Show" of Teen Wolf (on MTV online) – Accompanying the final 6th season, 2nd episode, originally streamed online 11/22/2016, on, host Morgan Evans went through an extended routine about "his dentist" reprovingly monitoring him closely as he ate candy, until he's shooed away.

Feud: Joan Crawford & Bette Davis (on FX) In the season finale "You Mean All This Time We Could Have Been Friends?" (first shown 4/23/2017), written by Gina Welch, Crawford (Jessica Lange), late in her life and living in New York City, has a bloody toothbrush, and goes to the dentist (played by Charlie Bodin): The infections are pretty severe. And by my count, you're missing six molars? Crawford: Extractions. DDS: What kind of medieval dental practice extracts six teeth without putting in implants? Crawford: I did it when I was 23. It's called "the buckle." When you remove the back teeth, your cheeks curve in at a more elegant angle. DDS: Why the heck would you do that? Crawford: My agent told me if I wanted to work past 25, I should invest in a set of cheekbones. You can't catch their eye if you can't catch the light, so I did the buckle. It was not uncommon. DDS: It's also led to bone loss. There's barely anything holding your remaining teeth in place. Crawford: Well, you know what they say about stars. They're like Christmas trees. Once the lights are off, you sit there and watch the needles drop. DDS: I'm gonna recommend you to a periodontist to operate on the infections and get you on Darvocet for the pain, but your problems are gonna get a lot worse unless we take care of the other offenders: the old caps, the teeth pushing into open spaces. I want to fit you for an overdenture. Crawford: A denture? I'll do the surgery if I have to, but no dentures. I'd rather spit blood into a sink than look like Martha Raye. DDS: Miss Crawford, at your age, you need to worry more about staying healthy than staying photogenic. Crawford: I'll stop worrying about how I look when they dip me in formaldehyde.

Call the Midwife (on BBC/PBS) In Season 6, Episode 5, written by Andrea Gibb and first shown in the U.S. 4/30/2017, set in 1962 in the poor East End of London, the midwives find that fear of dentists has led to women having serious oral infections. Justifying their involvement as threats to babies' health, they support a pregnant woman to go to the hospital dental clinic and to set up a pediatric tooth care program (that happens to be manned by a handsome young dentist "Christopher Dockerill" (played by Jack Hawkins) who appears to be the new romantic interest in the series for pretty, sexy "Trixie Franklin", played by Helen George), and he assists her in a birth in his examining chair, too, even though she doesn't let him offer laughing gas to her patient. [Details of dialogue on dental care forthcoming.]
The relationship continued through the 2017 "Christmas Special", written by Heidi Thomas, such that a sister midwife could tease "Trixie" when she has to meet up with him without refreshing her blonde dye-job: Dentists have scientific training, Trixie, so I doubt he thinks your hair is like that naturally.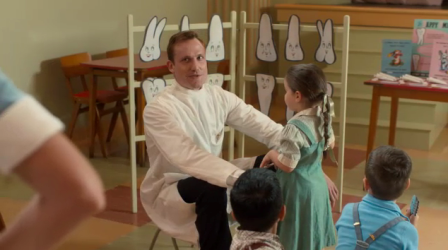 In Queen of the South, Season 2, Episode 5 "El Nacimiento [the Birth] de Bolivia", written by Joy Loya, "Teresa Mendoza" (played by Alice Braga) is terrified to be ordered by her crime boss to go see "El Dentista" (played by Carlos Sanz), who has a pile of bloody teeth by the chair: Don't be nervous. ..It's an examination. Part of the process…Your mercury fillings are only used in Mexico. I can also tell that you're not a Mexican or an American Federale. They have the best dental plans. I suggest you take your friends and leave this brutal place. . .I'm a very good dentist, top of my class. But the majority of my time now isn't spent fixing teeth but pulling them, so that those meant to be forgotten can no longer be identified…God go with you. He crushes the bloody teeth. I haven't read the book this is based on Arturo Pérez-Reverte, so I don't know if that's the source.

Deadly Dentists - Premiering November 2017, "true crime" channel Investigation Discovery outdid all the fictional murder shows with this mini-docu-series. The promotional description includes many stereotypes per episode, with reenactments, family and law enforcement interviews, and some other actualities: "While our fears of dentists are largely unfounded, there are times when it's right to be afraid. DEADLY DENTISTS delivers true stories about dentists involved in murder, giving us reason again to say we're afraid of the dentist." Episode 1: "Local Fracture": confusingly, the dentist is the victim; Episode 2: "Dental Plan", a greedy dentist murderer in Canada; and, Episode 3: "Concealed Abscess", about a dentist serial killer.

From Video Gaming:
Jesse Schell, Assistant Professor of the Practice at the Entertainment Technology Center of the Human Computer Interaction Institute, Carnegie-Mellon University, gave a talk at the Academy of Interactive Arts & Science's 2/8/2010 D[esign] I[nnovate] C[reate] E[ntertain] Summit entitled Design outside the Box: (I heard it on WNYC's On The Media)
"We're, before too long, going to get to the point where every soda can, every cereal box is going to have a CPU, a screen and a camera on board it, and a wi-fi connector so that it can be connected to the Internet. And what will that world be like? Well, I think it will be like this. You'll get up in the morning to brush your teeth and the toothbrush can sense that you're brushing your teeth. So hey, good job for you, 10 points for brushing your teeth. And it can measure how long, and you're supposed to brush your teeth for 3 minutes. You did! Good job! You brushed your teeth for 3 minutes. So you get a bonus for that. And hey, you brushed your teeth every day this week, another bonus! And who cares? The toothpaste company. The toothbrush company. The more you brush, the more toothpaste you use. They have a vested financial interest."
I don't think my father would have joined with critics who think toothbrushing should be an intrinsic good without rewards. He wanted them to brush their teeth!


In Popular Music:
From the chorus of "Mouthwash" on Kate Nash's album Made Of Bricks (released in the UK in 2007, in the US in 2008):

And even if you try and hold me back
There's nothing that you can gain
'Cause I use mouthwash
Sometimes I floss


From the commencement speech of Patti Smith, Rock 'n' Roll Hall of Famer, to Pratt Institute:
"My greatest urge is to speak to you of dental care. My generation had a rough go dentally. Our dentists were the Army dentists who came back from World War II and believed that the dental office was a battleground. You have a better chance at dental health. And I say this because you want at night to be pacing the floor because your fuse is burning inside of you, because you want to do your work, because you want to finish that canvas, because you want to help your fellow man. You don't want to be pacing because you need a damn root canal. So, floss. Use salt and baking soda. Take care of your damn teeth." (as reported in The New York Times, 6/18/2010, ,"Wisdom of Leaders and Guidance for Graduates", by Sam Dillon)


Lady Gaga makes "Teeth" a sexual metaphor (co-written with Taja Riley), albeit not dental care in relating them to trendy vampire fangs. From her Fame Monster EP (2009):

Don't be scared
I've done this before
Show me your teeth. . .
Take a bite of my bad girl meat
Take a bite of me boy
Show me your teeth
Let me see you mean. . .
The truth is sexy. . .
Just tell me when
Show me your teeth
Open your mouth boy
Show me whatcha got. . .
Show me your teeth teeth teeth teeth. . .
Now show me your fangs (my religion is you)
Tell me something that'll save me
I need a man who makes me alright. . .
It's not how big, it's how mean. . .
I just need a little guidance
Show me your teeth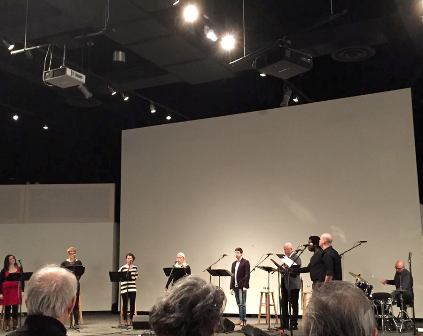 At NY Hall of Science, 2/8/2015
Roomful of Teeth is an ensemble that explores vocalizations from around the world, commissioning contemporary composers for styles including "Tuvan throat singing, yodeling, belting, Inuit throat singing, Korean P'ansori, Georgian singing and Sardinian cantu a tenore".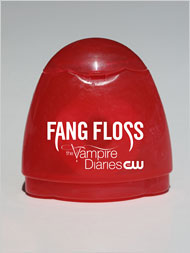 The Vampire Diaries - The CW introduced its Fall 2009 TV series by distributing promotional trinkets, and incidentally sexily promoting the use of dental floss. According to "Looking for Viewers. No Need to Pardon the Puns" by Stuart Elliott, The New York Times, 8/25/2009, the advertising campaign targeted at the young (plus me) CW audience was developed by Rick Haskins, executive vice president for marketing and brand strategy.

Death Valley, MTV's satire of this popular genre, took the oral references a step further in "Blood Vessels" (first aired 9/12/11), written by Kristofer Brown. Vampires are hijacking bloodmobiles and encouraging blood donations with an extra benefit: "The Black Kiss", through which a vampire's saliva gives a recent donor an extra intensity, with the catchphrase "GBGB –Give Blood, Get Buzzed". A giggly blonde teen comments about vampire saliva: I hear it tastes like Jager., as in black licorice flavored Jägermeister liqueur.

Verizon's 2013 Star Wars Halloween 30-second-commercial reinforced negative images of dentists and flossing. An African-American trick-or-treating family in extravagant Star Wars characters' costumes tracks the best candy distributing houses around a suburban neighborhood with their mobile phones. The Rebel-Alliance-costumed kid warns his parents: Wait guys – we've got to stay away from 32 Elm Street. He's a dentist and he's giving out floss. The Jabba-the-Hut-costumed father, with an infant Princess Leia in a bikini onesie strapped to his chest, rolls his eyes: Weirdo!



Updated 8/8/2023

To the Mandel Maven's Nest



Comments, corrections, additions, questions and links welcome! Contact Nora Lee Mandel at mandelshultz@yahoo.com
Copyright (c) 2023