Mandel/Shultz Family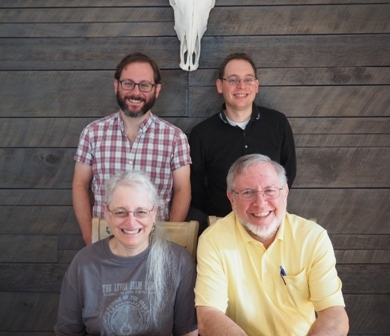 --Post-eclipse in Nashville



Harold M. Shultz, Esq.,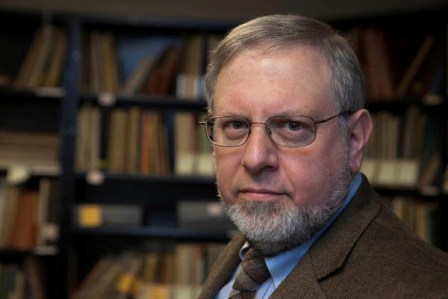 [photo by Marc Fader for City Limits] retired after achieving the goal of the Metropolitan Leadership Program we both matriculated at the former Bronx campus of NYU.

He is on the Boards of Zone A New York and Neighborhood Restore HDFC.

Now heading Benavi Advisors LLC on affordable housing issues and a consultant for the Citizens Housing and Planning Council, where as a Senior Fellow he authored:
J-51: To Be Continued?
The Impact of Multifamily Foreclosures and Over-Mortgaging in Neighborhoods in New York City
Out of Sight, Out of Control takes a detailed look at the housing policy circumstances around a deadly fire on 4/23/2011 at a three-family house in the Bronx. (In The New York Times 4/28/2011 he was quoted: "We need to make sure, in general, that foreclosure is a process in which properties are watched over and don't get lost in the shuffle.")
The Invisible Transformation: Turning Debt into Revenue about the impact of In Rem foreclosure and the Third Party Transfer Program on tax lien securitization in New York City (co-author)
Fallout from Roberts vs. Tishman (but it was in The New York Times 5/27/2010 where his commentary was: "This is the ultimate case about rich people with problems that I'm not sure we should care about.")
Debt Threat: Saving Multifamily Rental Housing from Zombie Mortgages and the follow-up Riverton Apartments Sold at Auction
Starrett City: Paradise Lost?
Court Rules Stuyvesant Town Owners Can Exempt Apartments from Rent Stabilization Despite J-51 Tax Benefits, Stuy Town J-51 Decision Reversed and Court of Appeals Delivers Final Word on Stuy Town.
Prevailing Wisdom: The Potential Impact of Prevailing Wages on Subsidized Housing
EPA's New Layer of Lead Based Paint Rules and New Federal Lead Rule Around the Corner
Liquid Assets on water and sewer financing.



New York Times, March 8, 2009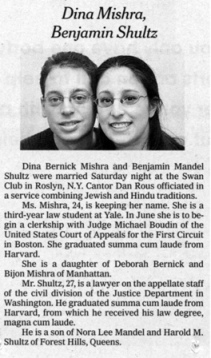 He's appealing for the U.S. Department of Justice. A sample: here he argued DOJ's amicus brief in Ministry of Defense v. Frym, in the 9th Circuit Court in Pasadena, and for the Department of Transportation in Southwest Airlines Co. v. DOT on 2/12/2016 in the U.S. Court of Appeals for the D.C. Circuit.

She appeals in the Office of the General Counsel of the U.S. Securities & Exchange Commission.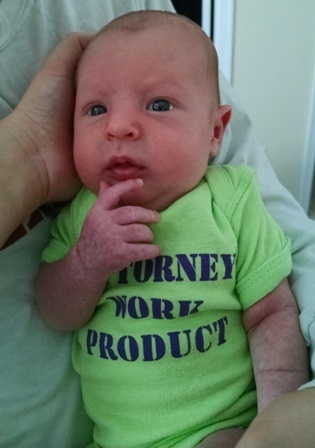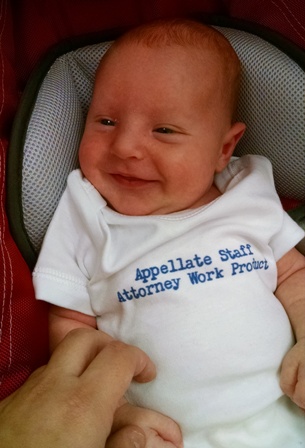 They have now produced RAVI (Yitzhak Raviv) MISHRA SHULTZ - Reflecting his heritage, "Ravi" means "sun" in Hindi and Sanskrit, and is also a nickname for the Hebrew name "Raviv", which means "rain". The root of "Rav" for "rabbi" or "teacher", together with the Hebrew for "Isaac", is also in honor of his great-grandfathers/educators Isadore Bernick and Irwin Mandel. He's already the subject of at least four poems by his great-grandmother, Charlotte Mandel, including "Great-Grandchild To Be", "A Blessing Via Skype" for Ravi, age nearly year and a half, and is referenced in a rimas dissolutas when he was 3 years old "Of Clocks and Love". This poem is available in the Diane Lockward-edited anthology A Constellation of Kisses, who commented: "A delightful poem that combines love for her great-grandson with technology." She is the recipient of the Brooklyn College Lifetime Achievement Award at her 75th Brooklyn College Class of 1944 Reunion. For her 90th birthday, Ravi sported a special onesie: (front) "My GG's a poet/and I'm proud to show it" and (back) "Congrats GG on 90 wonderful years".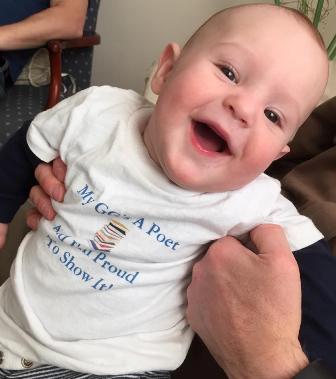 His brother RAM's name (rhymes with Mom) also reflects his Jewish and Indian heritage. He was anticipated by his great-grandmother's poem "Light's Music" (Scroll down), and then she composed for him "To a Great-Grandchild Just Born - …in the 18th year of the 2nd millennium (27 Av 5778)". In appreciation, his father posed the wriggler at 4 ½ months scrunching up his "I Love My GGs" onesie for both his Great-Grandmothers (l) Shirley Shultz and Charlotte Mandel at Eppes Essen, a traditional environment to meet.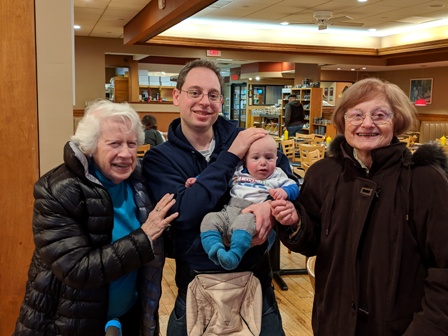 Avi, PhD, is Program Manager of the Concentrating Solar Power (CSP) team at the U.S. Dept. of Energy's Solar Energy Technologies Office (SETO). He described the program to Design News. To Federal Radio News and Green Tech Media, he was interviewed about a new effort to find low-cost solar desalination solutions.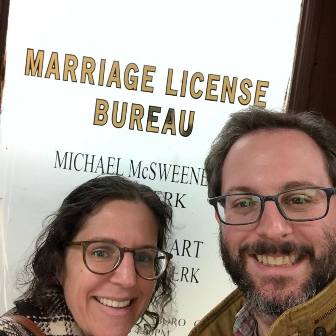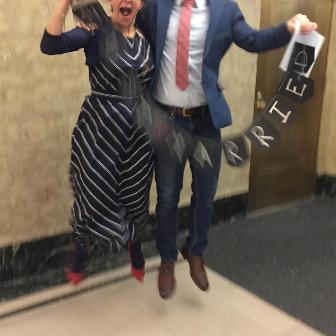 At Thanksgiving 2018, he married Michelle Weinberger, witnessed by four generations of both families, at what seemed like the United Nations of Love.


Nora continues to do family research, past and present, on all our branches: Harold's maternal
PHAIR Family Circle and paternal Shultz/Alpert/Beller/Epstein Families; her paternal Bass/Blankstein and Mandel branches; and maternal Steckel and Lifschutz/Lipschutz branches. Here's her maternal grandfather Louis Lifschutz's memories that he wrote up for the Bierman Home newsletter, a senior citizen residence where he lived happily for many retirement years in Montclair, NJ until his hundredth year.

Updated 10/15/2019

To the Mandel Maven's Nest

Copyright © 2019