Mandel Maven's Nest:
Movies-TV-Music-Jewish Women & 9/11 in Popular Imagination
Fiction & History Reading Groups
Mandel & PHAIR & Shultz Families


Culture Navigation:

Reel Life--Flicks Pix: Nora Lee Mandel's Reviews with Annual Best Of the Years and Recommendations
Complete Index to Nora Lee Mandel's Movie Reviews and Commentaries

Chick Flicks; Hurrah for Grown-ups: Movies For the Middle-Aged At Heart; Movies as Medicine: Masterpiece Theater; For the Music (or Dancing) ; New York New York: It's A Helluva Town; Ogling Teens and 20Somethings; Noir Night Out; Popcorn Eaters; Romeo and Juliet Across the Ethnic Divide; Sci Fi and Fantasy: From A Distaff POV; And then there's Russell Crowe: The Movies (and more)


Television: Remote Patrol: Nora Lee Mandel's Reviews and Commentary as
Quality Television; The Hall of Dames; The Hunk-o-Meter: Televisa Para Planchar; and, The Wire: Best Novel on TV: Episode & Music Guide, Posthumous References & If You're Jonesing for Something Like


Lilith Watch: Critical Guide to Jewish Women on TV, in Pop Music and Movies - Nora Lee Mandel's Reviews and Commentary



The World Trade Center In Memoriam In Sight and In Sound: From New Yorkers' POV Nora Lee Mandel's Reviews and Commentary on the Interpretation of 9/11 in Photography, Poetry, Movies, TV Fiction, Song, and Literature -- and now the rebuilding and the wars being fought in our name.



Reading:
Fiction Book Club: Annotated Contemporary Fiction Reading List



History Reading Group: Annotated Urban/Ethnic/Women's History Reading List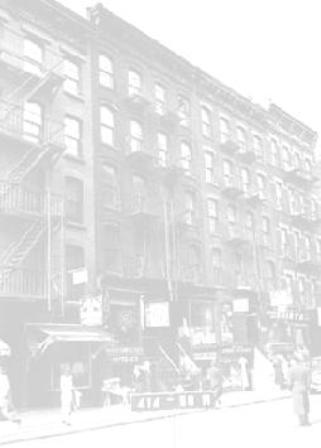 Mandel & PHAIR & Shultz Families:
The Grandfather of Spit- Memorial Tribute to Dr. Irwin D. Mandel: "The General of the Salivation Army." Plus "The Image of Dentists In Contemporary Culture" (with Nora Lee Mandel's TV, movie, and music, etc., additions)



Mandel/Shultz Family Branch - including our extended Steckel and Lifschutz/Lipschitz/Lipschutz/Lipton Families



PHAIR Family Circle Here's the history of our extended "Cousins' Club", with the namesakes added who carry memories from the past to the present. Plus the reports of our recent meetings and links to our cousins' activities.



Alpert-Epstein-Shultz and Beller Families with links to our cousins' activities.




Legacy Interest: Not Just Listening: Guide to Radio and Music Nora Lee Mandel's Reviews and Commentary
And then there's Russell Crowe: The Music (with commentaries on TOFOG)




(updated 6/17/2023)



Your comments are welcome!

Contact Nora Lee Mandel at mandelshultz@yahoo.com

---
Copyright © 2023